Architectural Firms

As we continue to settle into the "new normal" of a combination live/work lifestyle as a result of the COVID-19 pandemic, the various benefits and the looming possibility of another health crisis have caused designers to look to the future of our spaces. The experts at Katz Architecture have envisioned a new kind of live work space, where people can both relax and conduct business in harmony: certain floors dedicated entirely to residential units, and others committed entirely to office and flex spaces for individual and collaborative work while also providing people with the necessary greenspace and fresh air needed for a holistic and healthy lifestyle. We spoke with Katz Architecture founder David Katz about this concept.

As offices continue to reopen and welcome employees back to work, things will be different. The offices themselves will be largely the same, but employees' behaviors will have to change. TPG Architecture developed a wayfinding program to help with this problem. Gladys Yue, partner and head of branding and graphics at TPG Architecture, described the wayfinding system.

Brad Earl, AIA, NCARB, Design Principal at NELSON Worldwide, talked about his firm's design of a new facility for Main Line Health in King of Prussia, PA. The new Women's Specialty Health Care Center continues a trend of making healthcare facilities warmer, more inviting, and more focused on helping patients prevent illness before it happens.

Jen Luoni, director of operations - architecture, at Dacon, described the process of designing and building ABI Lab2. As a bio-incubator, ABI Lab2 was created to foster collaboration and discovery among bio-tech startups, thus accelerating the development of crucial medical therapies. That same spirit of collaboration was employed to create the facility itself, as the developers, Dacon, and technical experts and subcontractors worked together to speed up the building's development.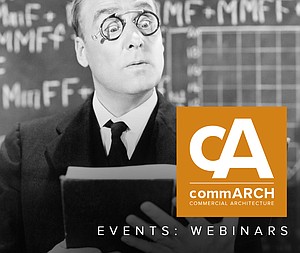 Acoustic and Sound Control Design Solutions
FREE Live Interactive Webcast - Acoustic and Sound Control Design Solutions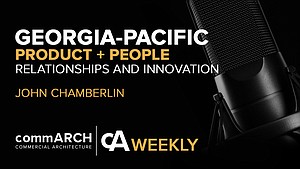 Answering Modern Building Envelope Challenges with Georgia-Pacific's John Chamberlin | cA Weekly Podcast Series
In an ever-evolving market, fresh and innovative solutions are ever-more-needed to meet the needs of building projects. From architects to ...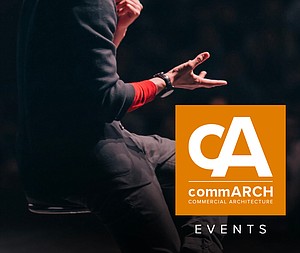 Acoustic and Sound Control Design Solutions
FREE Live Interactive Webcast - Acoustic and Sound Control Design Solutions
WHITE PAPERS
---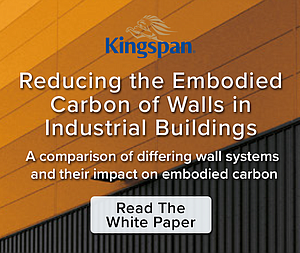 Reducing the Embodied Carbon of Walls in Industrial Buildings
Kingspan partnered with Kieran Timberlake to quantify how Kingspan can reduce embodied carbon in industrial buildings.