CEUs
Child categories

Ecore Offers CEU on High-Performance Athletic Flooring for Sports, Recreation and Fitness
Ecore now offers a continuing education unit focused on the benefits of high-performance flooring for athletes and fitness enthusiasts, titled "High-Performance Flooring for Sports, Recreation and Fitness," that identifies the critical performance...
July 14, 2021 - by commARCH
---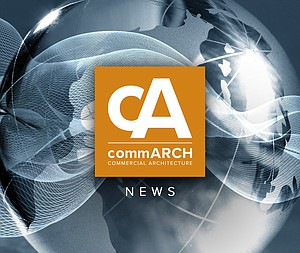 Research Study: Vegetative Roof Perception Study
commARCH Research Group conducted a study representative of commARCH"s subscribers, to determine perceptions of vegetative roofs as the country moves out of the pandemic and begins to return to the "new normal" activities.
July 01, 2021 - by commARCH Research Group
---
HAT Collective Announces New "Happiness at Work" CEU
"Happiness at Work" aims to educate designers on happy workplaces, and worker happiness.
June 24, 2021 - by commARCH
---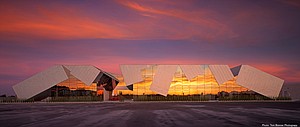 New Architect's Experience at METALCON
The event aims to breathe new life into projects and solve a wide variety of architectural, structural, environmental and building performance challenges―all through the use of metal.
May 25, 2021 - by commARCH
---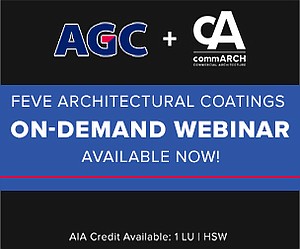 On-Demand Webinar: FEVE Architectural Coatings
In this one-hour course, we will discover the strengths and advantages of FEVE fluoropolymer topcoats.
CEUs
April 14, 2021 - by commARCH
---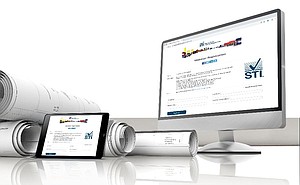 Webinar: Firestopping Engineering Judgments with Keith Sanford
This course is intended to identify the critical elements needed for architect, specifiers, construction industry professionals, building officials, fire officials, firestop contractors and other stakeholders to obtain EJs when necessary, providin...
March 31, 2021 - by commARCH
---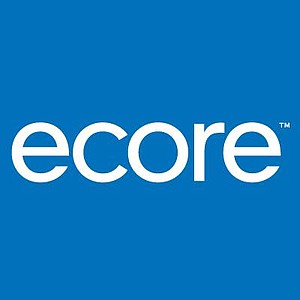 New CEU on Problem-Solving for the New Normal in Health and Wellness
The course dives into the state of wellness and illness in the U.S., including the impact of COVID-19 on our healthcare system, possible outcomes and impacts to health moving forward, and how savvy flooring specifications can help to solve a range...
March 19, 2021 - by commARCH
---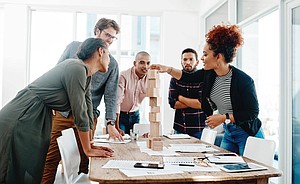 "Making Our Circle Bigger" - A New CEU From Tarkett
Tarkett aims to start a conversation among the architecture and design industry on issues of equity, diversity and inclusion.
CEUs
February 26, 2021 - by commARCH
---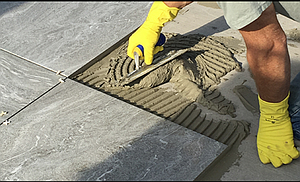 HANOVER: Education Series associated with the Unit Paver Industry
Choosing the appropriate setting bed is crucial to the success of every paving project. Hanover's Setting Bed Series begins with Lee and Dusty pulling out the screed bars to highlight common practices of sand setting bed installation. In Part 2, L...
CEUs
February 26, 2021
---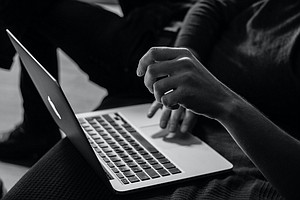 News: Hardscaper Launches Online Education Platform
The platform will allow contractors to take their skills and businesses to new heights with the help of the pros.
CEUs
February 25, 2021 - by commARCH
---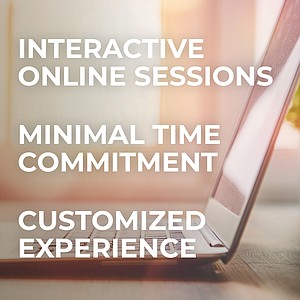 Registration for the FGIA Leadership Development Program Open Until March 31
The program will be facilitated by Oak Moser, a Coaching to Connect leadership coach.
CEUs
February 24, 2021 - by commARCH
---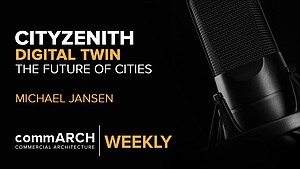 CityZenith's Michael Jansen on Digital Twin & the Future of the Urban Environment | commARCH Weekly 07/2020
In this episode, commARCH has a dialogue with Michael Jansen, Founder and CEO of CityZenith, to discuss the burgeoning landscape ...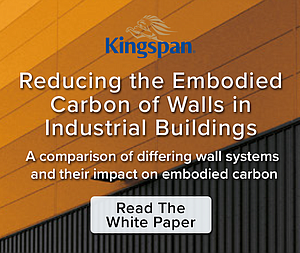 Reducing the Embodied Carbon of Walls in Industrial Buildings
Kingspan partnered with Kieran Timberlake to quantify how Kingspan can reduce embodied carbon in industrial buildings.