Interiors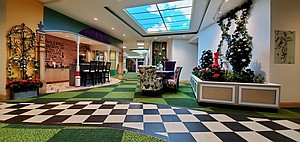 Through the Looking Glass
A global healthcare software developer's wildly themed corporate headquarters is inspired by Lewis Carroll's Through the Looking Glass.
Case Study
September 08, 2020 - by Dean Horowitz
---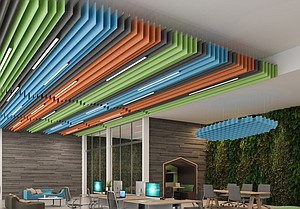 CertainTeed Launches New Acoustical Ceiling Products
Responding to the rise in popularity of felt in interior design, CertainTeed expanded its felt ceilings offerings with two new product lines.
Case Study
September 07, 2020
---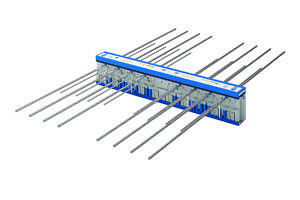 Schöck Structural Thermal Breaks ICC-ES Approved
Isokorb structural thermal breaks comply with the 2015 International Building Code and the 2015 International Residential Code.
Interiors
March 16, 2020 , by commARCH
---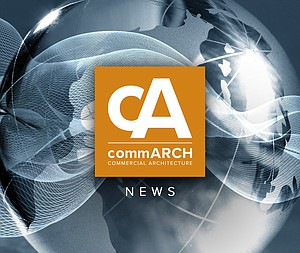 Oldcastle APG Supports Industry Professionals as Belgard and Techniseal Join MoistureShield in Contractor Rewards
Oldcastle APG announces Belgard pavers and Techniseal polymeric sand have joined Contractor Rewards, a free rewards program.
Interiors
March 16, 2020 , by commARCH
---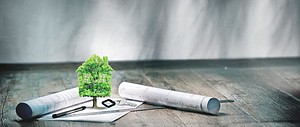 Sto Corp. Releases Environmental Product Declarations
Sto Corp. released a wide-ranging lineup of Environmental Product Declarations (EPDs).
Interiors
March 15, 2020 , by commARCH
---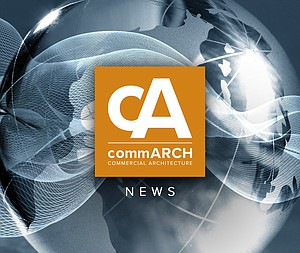 Amerlux's New Website Delivers Helps Architects, Designers Save Angst
Amerlux has launched an innovative website that will make project design light-years faster for architects and lighting designers.
Interiors
March 15, 2020 , by commARCH
---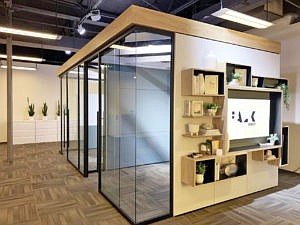 Falkbuilt Expands Innovative Digital Component Construction Capabilities
Falkbuilt has announced a strategic expansion of its West Coast U.S. presence to include key markets in California.
Interiors
March 14, 2020 , by commARCH
---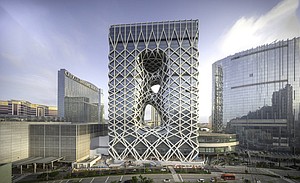 Dare to Dream
Built on the abandoned foundation of a condominium that never got off the ground, and a standing testament to more than a few architectural breakthroughs, The Morpheus Hotel is Macau's latest marvel of engineering.
Interiors
February 28, 2020 - by Griffin Suber
---
San Francisco Office Gets Facelift
Located in the revitalized shipping district of San Francisco, a four-story warehouse–turned–office space underwent a massive facelift.
Interiors
January 13, 2020 , by commARCH
---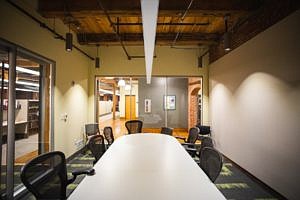 Acoustics in Creative Spaces
As the calendar rolls into a new decade of the 20's there's never been a more exciting time for the convergence of technology and design.
Interiors
January 02, 2020 , by commARCH
---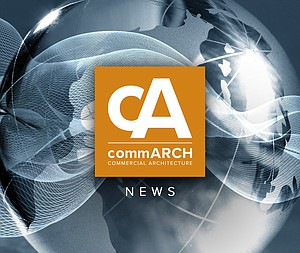 Wilsonart Engineered Surfaces Closes Transaction to Divest Asia Business
Attractive, durable, and easy-to-install FSorb acoustic panels meet the growing demand for effective acoustic solutions for commercial work environments. Ideal for open plan offices, this low-cost, environmentally-friendly product helps reduce exc...
Manufacturers
December 31, 2019 , by commARCH
---

As offices continue to reopen and welcome employees back to work, things will be different. The offices themselves will be largely the same, but employees' behaviors will have to change. TPG Architecture developed a wayfinding program to help with this problem. Gladys Yue, partner and head of branding and graphics at TPG Architecture, described the wayfinding system.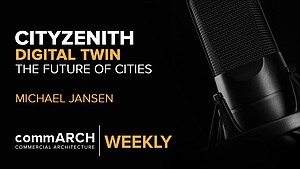 CityZenith's Michael Jansen on Digital Twin & the Future of the Urban Environment | commARCH Weekly 07/2020
In this episode, commARCH has a dialogue with Michael Jansen, Founder and CEO of CityZenith, to discuss the burgeoning landscape ...
WHITE PAPERS
---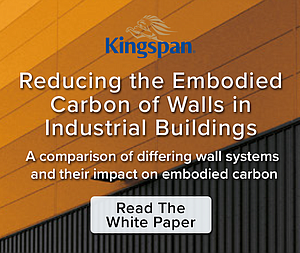 Reducing the Embodied Carbon of Walls in Industrial Buildings
Kingspan partnered with Kieran Timberlake to quantify how Kingspan can reduce embodied carbon in industrial buildings.