Events
Owens Corning: LIVE Webinar Series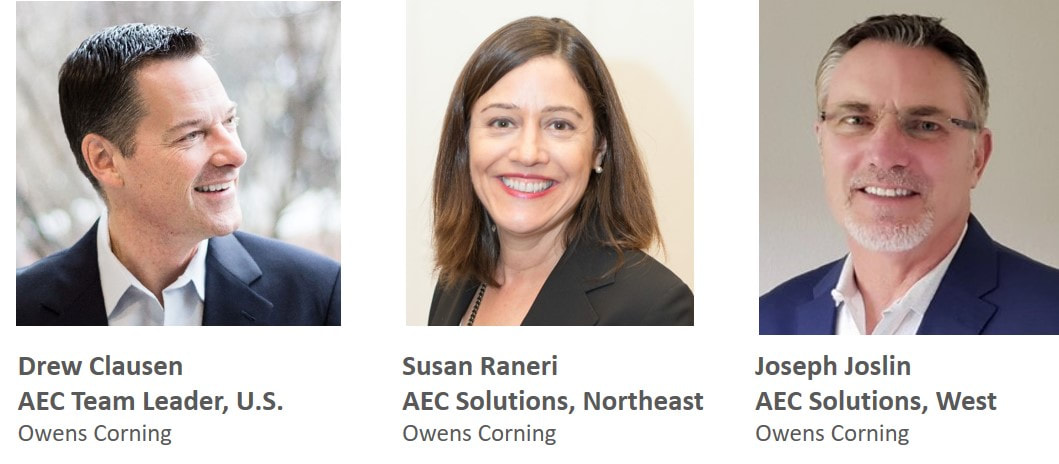 Webinar Event: Home Building Crossroads Webinar-Airtight, Done Right: Simple and Efficient Strategies
Day: December 15th, 2020 + December 17th, 2020
Time: 12 pm ET
About The Event: Airtight, Done Right will present small design adjustments-using standard materials already included in the project-that architects and builders can make immediately, at low (or no) additional cost, to disproportionately improve air-tightness and energy efficiency in residential design.
Webinar Event: Building Acoustics, Making Architects Visions A Reality
Day: December 16, 2020
Time: 1 pm ET
About The Event: This course is designed to provide an introduction to acoustics and will highlight the link between acoustics and the architect's vision for space at the design phase. Understanding how sound travels in buildings is crucial to creating a smart and acoustically sound environment.
Webinar Event: The Benefits of Mineral Wool as Continous Insulation
Day: January 5th, 2021
Time: 12 pm ET
About The Event: Identify the advantages and implications of using continuous insulation (ci) in energy-efficient exterior wall design and construction. Discuss key building and energy code requirements related to the use of ci. Learn about the raw materials used to manufacture mineral wool ci as well as its manufacturing process. Understand the many benefits of mineral wool ci in sustainable, exterior wall assemblies.
Webinar Event: NFPA 285 Exterior Wall Fire Testing-Design and Compliance
Day: January 12th, 2021
Time: 12 pm ET
About The Event: Understand the building situations that require NFPA 285 in the International Building Code. Understand the state of the art, designing for NFPA 285 compliance. Understand the fire safety objective of NFPA 285 and its development history. Understand how ASHRAE 90.1 continuous insulation and air/water-resistive assembly requirements have contributed to the rise of NFPA 285.
Webinar Event: Fire Safety In High Rise Structures
Day: January 19th, 2021
Time: 12 pm ET
About The Event: Participants will gain a stronger understanding of vertical fire spread in high-rise buildings through the use of visuals of actual fire case studies. Participants will also learn how to identify proper wall design techniques that will help provide fire safety in multi-story wall applications based on the presenter showing common curtain wall construction and special conditions detailing. Architects will also learn how common building materials, used in wall construction, behave when exposed to the rigors of fire per ASTM E2307. The presenter will provide an outline based on fire testing and photos of actual curtain wall component failure. Participants will be provided the information on the design criteria required for code compliant assembles.
Event Date(s):
• Tuesday, January 19
Event Time: noon to 1 p.m.
Event Place: Online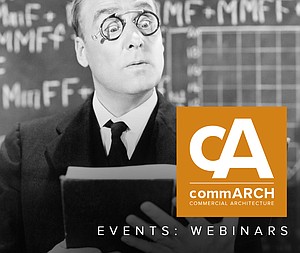 Owens Corning: LIVE Webinar Series
Webinar Series Schedule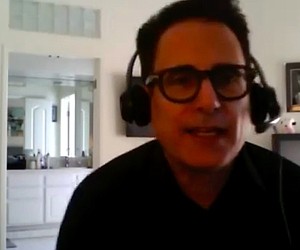 Project HEROE
HLW developed a concept to bring healthcare and other experts to the "ground zero" of a disaster and mitigate it ...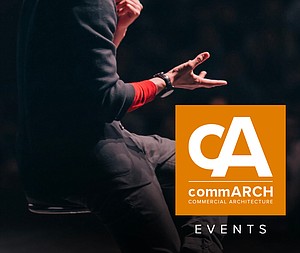 Midwest Build Week Online
Midwest Build Week Online is the largest virtual/online event covering all the latest projects and opportunities for the construction industry in Chicago and the Midwest.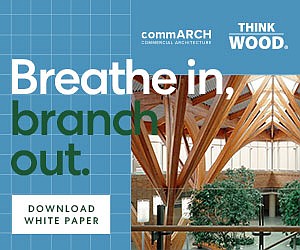 WHY DO WE FEEL BETTER WITH WOOD?
This commARCH White Paper focuses on how Wood shows psychological and physiological benefits, according to research.