Events
Fenestration and Glazing Industry Alliance (FGIA) 2021 Fall Conference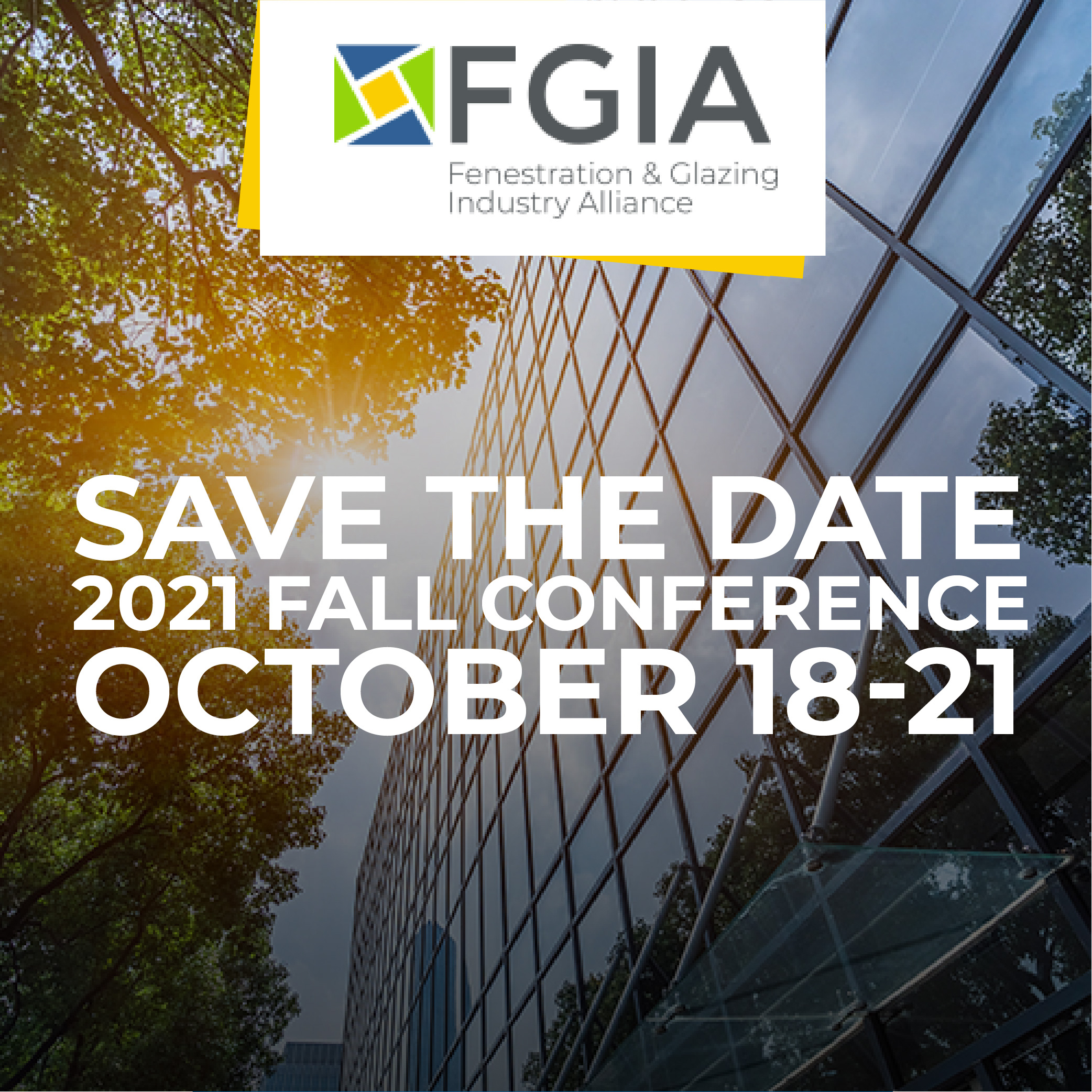 Fenestration and Glazing Industry Alliance (FGIA) 2021 Fall Conference will benefit from a hybrid format in which participants may choose to either attend physically at the Sheraton Grand at Wild Horse Pass in Phoenix, or connect virtually. The conference will be held Oct.18-21, with registration opening in early July. To learn more about upcoming FGIA events, visit FGIAonline.org/events. Contact Florica Vlad at fvlad@FGIAonline.org with any questions.
To best serve members and meeting participants and to address safety concerns as FGIA transitions back to in-person gatherings, FGIA Meetings Manager, Florica Vlad, has become a Pandemic Compliance Advisor (PCA) through Health Education Services, in addition to being a Certified Event Planner (CEP). The PCA role is tasked with enforcing actions to assure participants and staff are protected within the scope of an event from contracting or spreading COVID-19. While FGIA, like any entity, is unable to guarantee zero levels of exposure, participants can be confident that all possible precautions will take place prior to, during and following the Fall Conference.
While the schedule for the conference is still being developed, author and body language expert Janine Driver will reprise her role as the event's keynote speaker.
Event Date(s):
• Thursday, October 21
Event Time: time TBA
Event Place: Sheraton Grand at Wild Horse Pass
Event Address: Sheraton Grand at Wild Horse Pass, 5594 W Wild Horse Pass Blvd, Phoenix, AZ 85226, United States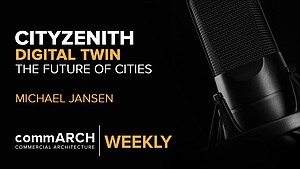 CityZenith's Michael Jansen on Digital Twin & the Future of the Urban Environment | commARCH Weekly 07/2020
In this episode, commARCH has a dialogue with Michael Jansen, Founder and CEO of CityZenith, to discuss the burgeoning landscape ...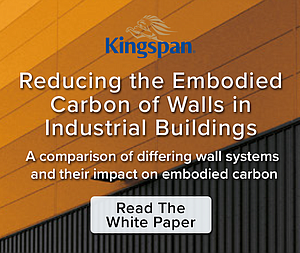 Reducing the Embodied Carbon of Walls in Industrial Buildings
Kingspan partnered with Kieran Timberlake to quantify how Kingspan can reduce embodied carbon in industrial buildings.