Training
SkillsUSA sponsor donates steel framing products
July 30, 2014 , by commarchtest
Send this article to a friend
ClarkDietrich Building Systems
is again sponsoring the SkillsUSA Championships, a one-day event that pits the nation's top technical students against each other in 99 different trade, technical and leadership fields. ClarkDietrich will support the carpentry competition through a donation of its ProSTUD(R) Drywall Framing System and RedHeader RO(™) Rough Opening System. This SkillsUSA Championships is part of the annual SkillsUSA National Leadership and Skills Conference, taking place June 23-27th in Kansas City, MO. As part of the competition, nearly 75 participants will frame walls using wood and steel studs, cut and install rafters, as well as, install fascia board, sheathing and or exterior siding and trim. Contestants will be judged on accuracy, ability to read and interpret blueprints, workmanship, safety and the proper use of tools, equipment and materials.
SkillsUSA
helps establish industry standards for job skill training in the classroom and is recognized by the U.S. Department of Education and U.S. Department of Labor. The organization serves more than 300,000 students and instructors annually. The organization has 13,000 school chapters in 54 state and territorial associations.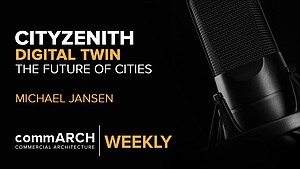 CityZenith's Michael Jansen on Digital Twin & the Future of the Urban Environment | commARCH Weekly 07/2020
In this episode, commARCH has a dialogue with Michael Jansen, Founder and CEO of CityZenith, to discuss the burgeoning landscape ...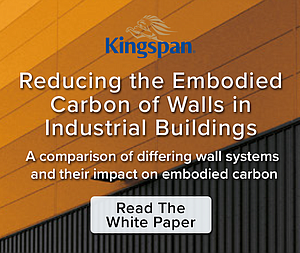 Reducing the Embodied Carbon of Walls in Industrial Buildings
Kingspan partnered with Kieran Timberlake to quantify how Kingspan can reduce embodied carbon in industrial buildings.