April 01, 2015 , by commarchtest
Send this article to a friend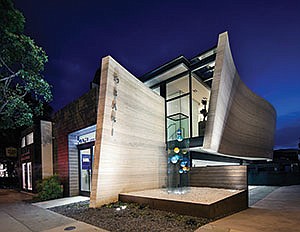 Interior, exterior lighting plays crucial role in tour de force beachfront building's architecture and interiors.
The façade has flush-mounted lighting fixtures to illuminate the Silver Travertine fins, signage, glass sculpture, interior stairs, and parking lot. The choice of materials reflects the client's and designers' interest in sustainability as a modern design statement. The design team for the newest Obagi Skin Health Institute facility in Laguna Beach, CA, paid special attention to lighting, both natural and artificial. The building overlooks the Pacific Ocean and daylight enters spaces throughout the building. Artificial light is subtle and used sparingly. Lighting designer Rosemarie Allaire, IALD, MIES, Dana Point, CA, in concert with Horst Architects and Aria Design Inc., both of Laguna Beach, created a comfort-inducing continuous "dance" of light in interior spaces, with designed shadows throughout the day. General contractor for the third and newest Obagi location in southern California was Prestige Builders, Newport Beach, CA. With available land-parcel size and local zoning dictating site constraints, interior design and lighting challenges involved making the new building's interior spaces feel large, open, and not confining?in just 1,661 total sq. ft. Design flexibility was essential for client-accessible interior spaces; for procedures such as facial, head/neck and bodily skin exams; skin laser treatments; and highly specific skin-product applications under multiple, dimmable, glare-free lighting sources. The latter accurately define each person's present skin colors and conditions, as they appear daytime or evenings.
The second level features a custom ameba-shaped direct/indirect ceiling luminaire. It provides dimmable, warm ambient compact-fluorescent illumination and is adjacent to a skylight that filters cooler daylight naturally and dims sunlight with additional electric shade control when needed. Overall, artificial lighting is minimal, subtle, highly energy efficient, and requires negligible maintenance. It quietly highlights the replenished (and replenishable) Silver Travertine limestone, recycled into a building theme for most exterior and interior walls and used on cabinets and counter surfaces for design continuity. The Travertine, with Allaire's designed-in "dancing" shadows of light, are prominent features of the Obagi architectural environment inside and out, seen by patrons as well as passersby, day or night. Long-life LED, CFL, linear fluorescent, and other location-specific lighting solutions are integral with architectural elements throughout the building, such as the straight or curved structural walls. They further integrate with backlit signage at the entry and with "floating" display shelves at windows adjacent to the entry. Obagi Blue (the firm's signature color) low-energy, long-life illuminated staircase squares highlight individual retail skin-care products. Each display is used in combination with controlled natural daylight and low-energy artificial light in an effective organization of public spaces, exam rooms, and office. Each public space provides views of the beach, boardwalk, and the Pacific Ocean. Each window employs electronic shade control. Interiors are uniformly glare-free environments, without veiling reflections. Yet, they are designed for effective use of changing daylight and early-evening shadows.
Lighting fixture designs employ multiple LED or fluorescent light sources, controlled by a dimming system that allows programmed light-level adjustments using keypads, according to tasks or client needs, daytime or evening hours. At night, the building is softly bathed in warm exterior LED light to enhance the Silver Travertine limestone material as an architectural statement and for subtle uplighting on the side-garden custom-glass sculpture. The largely open-plan interior design makes the modest-sized building appear large and unconfined. Custom, suspended floor-to-ceiling "floating" LED lights illuminate shelf displays at the interior front. Integral custom cabinetry combines with LED-illuminated panels. At a staircase to the second floor, the aforementioned Obagi Blue backlit cubes highlight an Obagi skin-care line. Access to a maintenance and storage area is out of sight, under the stairs. Lighting-fixture designs employ multiple LED or fluorescent light sources, controlled by a dimming system that allows keypad control of programmed light-level adjustments to meet task or client needs during daytime or evening hours. Lighting sources, in sum, are combinations of low-energy, long-life T5 linear fluorescent, compact fluorescent, low-wattage PAR 20 ceramic metal halide, LED linear strips, LED illuminated panels, and MR-16 low-watt halogen. All are individually dimmable except for CMH lamps. This cost-effective, energy-efficient lighting design provides ample interior and exterior illumination, yet uniformly exceeds strict State of California Title 24 energy-code requirements, consuming not more than 1.1 W/sq. ft. It serves as an object lesson for other states and for other designers.
The building's design team paid special attention to lighting, both natural and artificial. Natural daylight enters spaces throughout the building, and artificial light is subtle and used sparingly. Complementing the lighting design, the building's architecture is bold and sleek, making a design statement in the beach community where it is located. The building has one sculptural, accenting exterior wall in skin-like contours of natural Silver Travertine limestone, recycled from mineral-spring deposits. Most other building exterior and interior walls are rectangular, some angled, also in recycled Silver Travertine. A contemporary illuminated glass sculpture, mandated by local zoning, is in a street-level entry garden, visible from street side or boardwalk. The structure has rear windows on two floors facing directly on highly regulated, environmentally preserved Laguna Beach. The building makes prominent use of recycled/recyclable materials for the client/employee environment. The highly energy-efficient, high-skin-color-rendition indoor/outdoor lighting design appears overall as minimal and subtle. It is juxtaposed, in particular, to a custom ameba shaped downlight fixture on the second level, employing energy-saving, long-life combination direct/indirect CFL lighting.
Just as light is essential to skin-care applications, it enhances and complements the architectural environment, a fact well demonstrated at Obagi Skin Health Institute.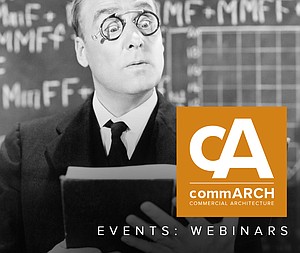 Registration now open for FGIA 2021 Virtual Western Region Summit
Registration is now open for the FGIA 2021 Virtual Western Region Summit to be held August 24.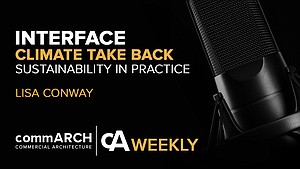 Climate Take Back + Sustainability with Interface's Lisa Conway | cA Weekly Podcast Series
In this episode, commARCH has a dialogue with Lisa Conway, Vice President of Sustainability at Interface, to discuss the ever-more-important ...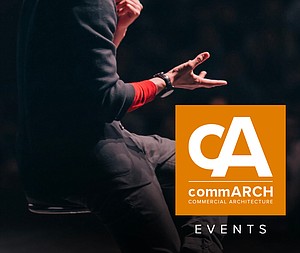 Registration now open for FGIA 2021 Virtual Western Region Summit
Registration is now open for the FGIA 2021 Virtual Western Region Summit to be held August 24.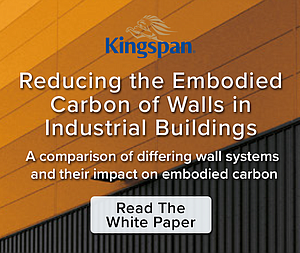 Reducing the Embodied Carbon of Walls in Industrial Buildings
Kingspan partnered with Kieran Timberlake to quantify how Kingspan can reduce embodied carbon in industrial buildings.