Podcasts
Svigals+Partners to Design University Collaboration Hub
December 16, 2016 , by commarchtest
Send this article to a friend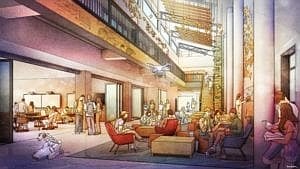 The interior atrium area at the Univ. of New Haven Bergami Center for Science, Technology will be designed to promote collaboration and inspired thinking. Inspired and informal collaboration has emerged as a competitive edge in the tech sector. Soon, students at one university will have an academic building designed specifically to support this kind of collaboration. Svigals+Partners, New Haven, CT, nationally recognized for innovation in the design of higher-education facilities, has been selected to build the new Bergami Center for Science, Technology & Innovation at the Univ. of New Haven. The Center will serve as the central hub of activity for interdisciplinary collaboration among students of the sciences.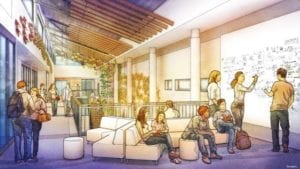 This third-floor space will be part of the Univ. of New Haven Bergami Center for Science, Technology, designed by Svigals+Partners, New Haven, CT. "If you think about the true innovation over the past several decades, generally it began in somebody's garage," stated Lou Annino, associate vice-president and chief facilities officer for the university when describing the institution's goals for the academic building. "We're trying to recreate that basement-level innovation." At the heart of the Svigals+Partners design for the 40,000-sq.-ft., four-story innovation hub is an artful and airy central atrium where students, faculty, and administrators can gather to exchange ideas and have informal conversations and breakout sessions. The academic building will also feature a fabrication lab with shops for wood, metal, and models; a computational and analytical sciences zone; a data-visualization lab; and an interdisciplinary communications studio. "The design seeks to inspire the kind of productive, collaborative interaction that we have seen lead to breakthrough thinking in institutional, corporate, and scientific settings," said Jay Brotman, AIA, managing partner of Svigals+Partners. Programming for the Bergami Center also includes an experiential auditorium, collaborative classrooms, and a cafe. To learn more about Svigals+Partners collaborative-space design work and to hear a podcast interview with Christopher Bockstael, partner at the firm, click here.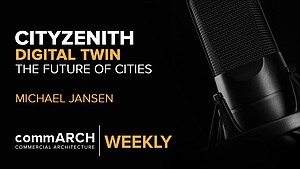 CityZenith's Michael Jansen on Digital Twin & the Future of the Urban Environment | commARCH Weekly 07/2020
In this episode, commARCH has a dialogue with Michael Jansen, Founder and CEO of CityZenith, to discuss the burgeoning landscape ...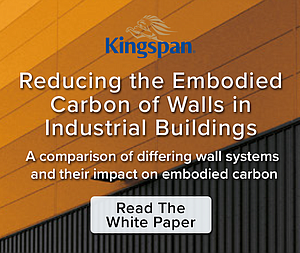 Reducing the Embodied Carbon of Walls in Industrial Buildings
Kingspan partnered with Kieran Timberlake to quantify how Kingspan can reduce embodied carbon in industrial buildings.