May 03, 2016 , by commarchtest
Send this article to a friend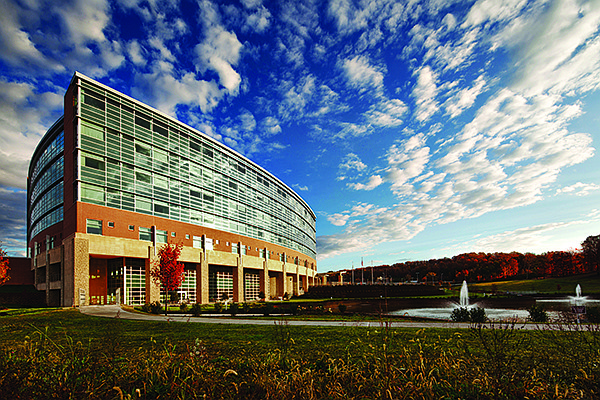 In a highly regulated environment, architects find ways to enhance the patient experience and still comply.
By Kenneth W. Betz, Senior Editor Designing and building an acute-care healthcare facility is a challenging and exacting endeavor, given the federal, state, and local regulations that must be observed. The desire to make a hospital a more patient-friendly environment can run up against those regulations, even though the common goal of regulatory agencies and healthcare designers is to improve and ensure the health of those using the facilities. There are a host of regulatory and code entities that must be taken into account when planning and constructing an acute-care hospital, Jeffrey Monzu, AIA, NCARB, vice president, senior project manager, Leo A Daly, Omaha, NE, pointed out. These include:
Joint Commission on Accreditation of Healthcare Organizations (JCAHO)
Center for Medicare and Medicaid Services (CMS)
Facility Guideline Institute (FGI)
Centers for Disease Control and Prevention (CDC)
U.S. Department of Health and Human Services (DHHS)
Local building and fire codes.
"Sometimes there are jurisdictional overlaps, which adds to the confusion," Monzu observed. Regulating bodies vary from state to state. California, for example, has the Office of Statewide Health Planning and Development (OSHPD), which is the structural-building regulator. "They're the ones who created the regulations for seismic requirements, and they're the ones who review all of our plans. They walk our job. They have fire and life-safety officers; they have mechanical-engineering officers that inspect all aspects," explained Joan R. Araujo, RN, MHSA, chief deputy director, hospital replacement wing, Ventura County Health Care Agency, Ventura, CA. Then there is the California Department of Public Health, which is the licensing entity that makes sure a facility meets all patient-care requirements. "Sometimes all of these regulations pair up very nicely, and sometimes you have challenges, because it's not one book of rules. I know in other states it's one agency that oversees all aspects. My job is to be a bridge between both agencies and the hospital," Araujo said. Finally, there is accreditation by The Joint Commission (TJC), Oakbrook, IL, a third-party, non-profit organization that accredits healthcare organizations. The majority of state governments recognize Joint Commission accreditation as a condition of licensure and the receipt of Medicaid reimbursement. In addition, other agencies may have an impact on hospital design in small but important ways, Araujo related. For example, the California Board of Pharmacy dictates, among other things, how a pharmacy hood is mounted and cleaned. Hoods used to be mounted to the back wall, but pharmacy regulations changed to require the hood to be cleaned on all sides, requiring clearance on the back side. This detail required a change in order for the pharmacy hood at the Ventura County Medical Center (VCMC) addition, Araujo explained. "Hospitals are considered essential facilities," observed Eyal Perchik, AIA, ACHA, NCARB, principal, CO Architects, Los Angeles. "It is assumed that the building is going to maintain operation after an event such as a major earthquake, fire, or some other natural disaster. Hospitals have to go through a whole different design [in California] because California is more prone to earthquakes," Perchik said. An important consideration that drives a lot of the regulations and codes is the fact that most acute-care patients are incapable of exiting the building on their own, so the codes have to do with protecting patients in the event of a disaster. We call it "protect in place," commented Alicia Wachtel, LEED Green Assoc., marketing principal, HOK, Culver City, CA. HOK was the project architect on the Ventura County Medical Center. The extreme level of scrutiny and review is what makes hospitals expensive and time consuming to design and build, Perchik commented. Barbara Wagner, senior vice president of Clark Construction Group-California, Irvine, the design-build firm responsible for the Ventura County Medical Center addition and renovation, agreed: "I would say it takes 25% to 30% longer to build in California just because of all of the inspections and reviews we have to go through." Inspector of Record (IOR) teams scrutinize every aspect of the project, including everything that is put in above the ceiling, behind the drywall, or fabricated in the shop, she explained. In other states, some hospitals are looking at prefabricated operating suites that allow spaces to be reconfigured with less disruption than traditional construction, Wagner observed. While that may be allowable someday in California, that's not the case today. "We prefab as much as we can, but when we do any prefab offsite, we have to have the inspectors there. If we're welding steel in the shop, for example, it has to be inspected before it comes to the project," she said.
Seismic concerns
Seismic concerns are a priority on the West Coast, and there are several levels of seismic survivability, said Paul Morgan, AIA, DBIA, LEED AP BD+C, senior project architect/healthcare, HOK. At the lowest level, the building might be damaged beyond repair but would remain standing so occupants could escape safely. Hospitals, on the other hand, must not only remain standing but be operational. "Everything has to survive the quake. That means everything from the ceiling grid to pipes and ducts to smoke detectors to furniture and equipment. Everything has to be anchored so it doesn't move around and damage itself or other essential systems that keep the hospital operating," he said. The 1994 Northridge earthquake, which had a magnitude of 6.7, prompted legislation that addressed just that circumstance. The legislation required all hospitals in California to undergo seismic analysis and be rated for structural and non-structural performance. Depending on their classification, hospitals were given a mandate to repair, renovate, or cease to exist if they did not meet the new standards. "A lot of facilities are grappling with this, and it's 20 years after the event. Things have changed; regulations were changed, and extensions were given," Perchik said. The bottom line is a lot of facilities in California have to figure out if they can continue to function in their aging structures or do they need to do something different? Healthcare is changing, trends are changing, demands of patients are changing, and many hospitals don't want to put money into an old facility, he commented. One trend, according to Perchik, is toward moving outpatient procedures that don't need to be performed in a building that falls into the acute-care category, a very expensive building category, to hospital-support buildings that might be on the same campus or elsewhere.
Evolving Regulations
Clearly, healthcare regulations have evolved over the years. "Regulations have changed, and in a lot of ways, the new regulations do a better job of keeping up with changes in technology," agreed Jeffrey Monzu. "The problem isn't the code, it's the delay of states and CMS in adopting them. Nebraska right now uses the 2000 code, which means we're designing to a standard that's 16 years old. Having out-of-date regulations means, in some cases, we have to seek a waiver to utilize design solutions we know to be better for patients. Suite sizes, for example, determined under the 2000 code, might not actually provide the best patient safety or allow for innovations that reduce the likelihood of staff error. "For that reason," he continued, "when evidence-based design butts up against an outdated code, we always seek to apply the best design thinking and seek a waiver from the regulatory body to implement it. It's for the good of patients, staff, and institutions." Finding alternate means of compliance is possible, Perchik agreed. "You have the guidelines, the codes, and the requirements the client wants, and then you have your ideas. You put them all together, and if you have anomalies, then you deal with those on a case-by-case basis, he said. Perchik related a situation where he wanted to use a chilled-beam system in a hospital project, something that wasn't officially recognized at the time by OSHPD. However, a section of the code states that architects and contractors are not limited to what is written in the code if they can prove an alternate method is equal to or better than what is specified by the code. Perchik presented studies and computations that satisfied OSHPD, which then allowed the chilled beams in patient rooms. Evidence-based design has an increasing influence on design and regulations, Perchik observed. Architects and designers used to design things certain ways because they assumed that's the way things were done. "Now we're not just assuming, but we're testing it. We're looking to see if there is a better outcome based on the design we did or someone else did. We learn from that, and that's the way the code is, too," he said.
Compromise and Creative Solutions
Indeed, compromise and creative solutions must be pursued to reconcile healthcare code requirements with architectural design goals. "Improving patient outcomes is our bottom-line goal as designers. The reason for the trend toward more hospitality-like environments is partly that it improves the patient's mood and decreases stress, which can aid in the healing process. More importantly, it creates a comfortable environment for the families of those receiving treatment. Evidence shows that patients whose family members are involved in their treatment enjoy better outcomes. As designers, anything we can do to make the families comfortable helps increase the chances that they will stay close and learn about their loved-one's care, which allows them to play a supportive role at home once the patient is discharged. This helps with recovery and reduces the odds of readmission," said Leo A Daly's Jeffrey Monzu. "When pursuing those goals of a more-hospitable environment, we still need to keep in mind some very real facts about hospitals and how infection travels. We need to specify interiors that are cleanable and that don't have cracks and pores where bacteria can collect. Fortunately, furniture and finish designers have developed products that deliver the best of both worlds: flooring materials with the cleanability of vinyl and the look of wood, for example. Paint manufacturers have recently rolled out a product that claims to kill bacteria. Balancing the patient and family experience with the real hazards of the hospital environment is just part of the job," he said. Regulations have a significant impact on the design decision, Joan Araujo agreed, citing the fact that in any intensive-care unit there must be a line of sight from the nurses' station to the head of each bed so the nurse can look up and see the face of each patient. "You're not going to get licensed if you don't have line of sight to head-of-bed; you can build it but you can't use it," she said. As for making facilities more homelike, practical considerations introduce obstacles. "You can't make it look like a hotel, but we work hard with fabrics and finishes to have a better atmosphere rather than a purely sterile-looking environment," Araujo said. "In our facility (VCMC) we were fortunate in that we were able, in the vast majority of rooms, to have built-in casework with a sofa that folds out and becomes like a daybed if a family member or caregiver is going to spend the night," she continued. "It was a big architectural issue, but it was an investment that we felt enhanced what we consider holistic care. Family is really important in the care and recovery of the patient." "The challenge for us is whether we do great things and find a solution that meets the intent of the codes," said HOK's Wachtel. "On the Ventura County Medical Center project, we have a nice two-story lobby with openings into a second story of the facility to allow for light and make it a better environment for families. We really had to work hard with OSHPD to make that happen." "We have to design everything to code just as a minimum, and then we try to find ways to go beyond code or maybe use the code to create a space that will be unusual, but we need to find ways to work with the codes to do that," said Morgan. "The two-story spaces we have in the Ventura project are a good example because typically they wouldn't be allowed. But we were able to work with OSHPD and use provisions in the code for providing fire protection—separation between the floors, movable partitions and fire shutters, rated glass, and other methods—to create these really nice public amenities that make it much less traumatic to come to the hospital." "Everything is driven by code, but we try as architects to interpret the code and get acceptance of interpretations in ways to create nicer spaces," he added. For those working in healthcare design, the goal is always to create a safe facility that will continue working in a major disaster, not losing sight of the fact the environment plays in helping patients heal. How to do this in a highly regulated and expensive environment and still create something that doesn't make patients anxious is the challenge that Wachtel sees. "The code is something we live with," she said. "Working with OSHPD is not always reactionary; it can be visionary, too," said Paul Morgan. "They do try to anticipate new trends in healthcare and patient services. Working with them is eye opening because sometimes they know more things about hospitals than we do. I'm always learning something new from them and finding they're looking at something I've never thought of." Codes and regulations can be limiting and reactionary, but clearly they don't have to be. To the extent that they are not is much to the benefit of healthcare systems and, especially, patients.
---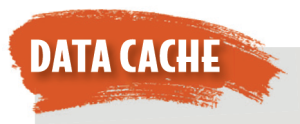 AIA Academy of Architecture for Health (AAH)
American Society for Healthcare Engineering
Facility Guidelines Institute
The Joint Commission, Physical Environment portal
The Center for Health Design
California's Hospital Seismic Safety Law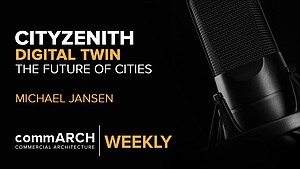 CityZenith's Michael Jansen on Digital Twin & the Future of the Urban Environment | commARCH Weekly 07/2020
In this episode, commARCH has a dialogue with Michael Jansen, Founder and CEO of CityZenith, to discuss the burgeoning landscape ...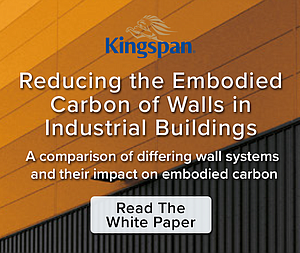 Reducing the Embodied Carbon of Walls in Industrial Buildings
Kingspan partnered with Kieran Timberlake to quantify how Kingspan can reduce embodied carbon in industrial buildings.