September 05, 2018 - by commarchtest
Meeting the needs and desires of renters/owners in today's urban markets presents several design challenges and opportunities.
By Rick Castillo, AIA, NCARB, Principal, Carrier Johnson + CULTURE
Whether you live in or build multifamily housing, there are many new demands on the baseline residential experience. The fact is, much of the older U.S. housing stock is out of reach and often out of step with the needs of younger residents and buyers. Old apartment and condominium configurations no longer have the same appeal and we need to explore enhanced solutions that meet the needs of millennials and their interest in authentic experiences and technology-infused lifestyles. With that in mind, we have studied how tomorrow's residents will live and are creating new ideas to meet these needs. Here are a few of the key findings: • Demographics aren't what they used to be. A key challenge for housing is matching solutions to emerging demographics. Many urban markets are trending younger—the median age in Los Angeles is about 34 years old— and that means adapting architecture to emerging preferences. Younger renters and homebuyers prefer digital solutions over face-to-face interactions, stated Clayton Williams, vice president of development for Mill Creek Residential Trust, Dallas (
millcreekplaces.com
). "They'd rather use apps to pay their bills or sign leases because of the convenience and time savings offered by these methods," he explained. In addition to the younger group, there's a split demand with an aging population, including baby boomers, who have changing expectations for living. Many downtown owners/developers are experiencing increased market rates and luxury development, but cities across America desperately need affordable and workforce housing solutions. Meeting the housing needs for all of these groups will create unique opportunities where design and quality are expected. • New technology is reshaping living models. Advances in technology and new business models from the sharing economy are changing how developers and property owners view their communities. A few years ago, homebuyers didn't contemplate whether their leases would allow Airbnb-type privileges. No one was asking for car sharing or electric-vehicle chargers on the premises. Refrigerated storage for grocery deliveries or rooftop drone access? Unheard of then, but it's our reality today. • More homeowners seek authentic experiences. Young buyers want meaningful experiences, especially in savvy urban markets. What creates authentic, higher-quality experiences? According to Jonas Bronk, managing director of Alliance Residential Co., Phoenix (
allresco.com
), "As developers, we have to continue shifting our focus toward value and uniqueness, going beyond the home itself into the building-wide and neighborhood features." This also means architecture and interior design—as well as integrated, experiential branding—are critical to success. • Emerging models in retail, services, and amenities. The overall shifting demographics in buyer and renter markets have also challenged developers to add unique services to their amenity programs to appeal to younger, more demanding renters and owners and to compete with other properties. Amenities such as on-call drivers, laundry service, and on-site dog walkers are increasingly popular. Prospective tenants and buyers are willing to pay premiums to have these perceived luxuries. • Solutions are needed. At a recent brainstorming session, hosted by Carrier Johnson + CULTURE, a group of leading developers, owners, contractors, and other experts engaged in dialogue about the future of housing in Southern California. This savvy group raised some of the key issues for success, including increased city density, a need for better mixed-use solutions, and new approaches such as modular construction, co-living, granny flats, and micro-units. More innovation is needed, and a few exemplary new projects point in promising directions. With new rules allowing more adaptive reuse, the lower-income market is served by projects such as Hotel Panama, which added 73 affordable single-room units with shared amenities and on-site social services to L.A.'s Skid Row neighborhood. New mixed-use and high-density solutions can serve all income levels, such as new 35-story Shoreline Tower in Long Beach. This complex includes 315 units in one- and two-bedroom and studio layouts. For emerging residential areas, resort-style magnets such as Pinnacle 360 help anchor budding neighborhoods. Pinnacle 360 offers big views of the Hollywood sign and rich amenities, including a fitness center, two pools with cabanas, fire pits, hot tubs, and rooftop sky decks. To serve lower- and moderate-income needs, as well as the wishes of aspirational millennials and baby boomers, creative developers are entering the markets on the West Coast and beyond delivering successful solutions. With attention to the demands of new technology, the sharing economy, and emerging demographics, architects stand a better chance of serving the need and keeping our cities competitive and livable.
Rick Castillo, AIA, NCARB, is principal with Carrier Johnson + CULTURE, San Diego (carrierjohnson.com). A veteran architect with more than 30 years of experience, Castillo brings to bear a deep understanding of the commercial construction and real estate markets, particularly in Southern California.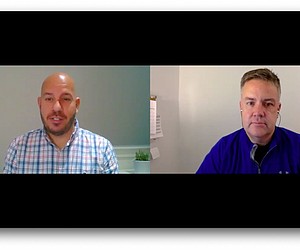 Cities and Farms are Connected
One of the byproducts of the COVID-19 pandemic, and the economic upheaval and social unrest that followed it, has been ...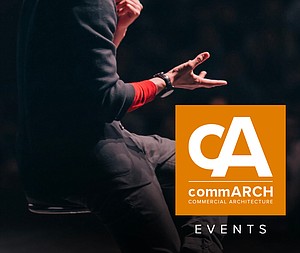 Join Vitro for live Continuing Education opportunities throughout the month of October.
Vitro is offering several online Continuing Education (CE) opportunities for you throughout the month of October.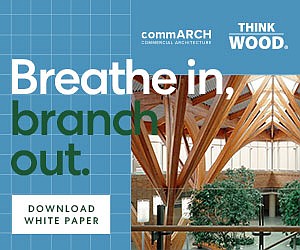 WHY DO WE FEEL BETTER WITH WOOD?
This commARCH White Paper focuses on how Wood shows psychological and physiological benefits, according to research. Wood has been used as a building material for millennia, but its benefits to people who live, work, and gather in the built environment are only beginning to be understood. Researchers are discovering that wood can contribute to the health and wellbeing of building occupants. While many people would agree that wood is visually pleasing, its aesthetic properties affect humans on a deeper level. Can the use of natural elements in building design enhance moods and reduce stress? Can they improve focus, creating environments that enhance productivity and learning? In this white paper, we'll examine the benefits of an emerging design approach, and the science behind it