September 07, 2018 - by commarchtest
More than energy efficiency and sustainability, healthcare design seeks to promote patient well being.
By Kenneth W. Betz, Senior Editor
Green buildings and sustainable design have long been a topic of discussion relative not only to healthcare but buildings generally. Lately, a new idea has emerged to supplement that thinking: Healthcare architecture is about more than curing illnesses. It's about promoting wellness through concepts such as regenerative, restorative, and resilient design. "While the topic of green design has been a standard for architects for more than half a century, the latest iteration of green thinking embraces aspects of health and wellness for all building types. Terms such as regenerative design, restorative, and resilient have been in our toolkit for a while. However, with the advent of the International WELL Building Institute, New York (
wellcertified.com
), set of standards, as with LEED in green and sustainable design, the greater public and, therefore, many clients are more aware and more receptive to considering these concepts in their design and development projects," commented Turan Duda, FAIA, Duda|Paine Architects, Durham, NC (
dudapaine.com
). "In design for wellness, the consideration of all aspects of human experience, health, and well being come into play as a matter of necessity," Duda said. "All facilities benefit from design that is free of material pollutants, has abundant natural light, includes elements that evoke nature, provides views of the surroundings, ensures comfort, welcomes patients and families, provides access to healthy food, and both encourages movement and is completely accessible to all. Including resilient strategies that either minimize energy consumption—such as green roofs and high-tech curtainwall systems, and renewable energy sources such geothermal and photovoltaics—is a natural extension of the thinking around green design and design for wellness. "For us, what is most interesting is how these concepts have become part of the discussion around design for new corporate headquarters, student centers, and mixed-use developments. No matter what the building type, this future-inclined, human-centered approach to project design is good for everyone," he added.
Community
"Healthcare Without Harm's (Reston, VA,
noharm.org
) broad agenda is in line with current thinking in the design community. The question we should be asking is, how can facilities dedicated to our health and well being, and all new developments, contribute to their communities?" said Jeff Paine, AIA, Duda|Paine Architects. "While we have always advocated for the addition of public space in all our projects, no matter the client or typology, we are seeing clients' sense of the value of these spaces is increasing. The inclusion of public space and spaces that invite economic and social activity enriches projects and provides a strong link back to communities. For clinical-care spaces specifically, we see a trend in the addition of flexible, multipurpose spaces that can provide space for gatherings and events or for classes and movement studios. Often, these spaces are connected to gardens and landscaped patios and terraces that invite exchange between indoor and outdoor activities. The inclusion of coffee bars and dining options with nearby lounge spaces allow users and the public to gather or take a break," Paine said. "We also consider the addition of art to the design equation as a critical aspect of community-oriented design. Setting aside areas or surfaces for the display of art is an option that encourages public engagement and supports local arts communities. Integrating permanent art pieces into the architecture does this as well, but also can be a key factor in further humanizing waiting areas and treatment spaces," he added.
The Patient Experience
Sustainable and energy-efficient measures cannot only provide cost savings, they can also impact the patient experience. "Windows and glazed areas, which reduce the need for artificial lighting and save operation costs, also provide both natural light and views to the outdoors, which can improve occupant health," Turan Duda noted. Likewise, green roofs can serve as garden spaces where building users can easily access the outdoors and as a source of calming views from interior spaces, Duda noted. "At the same time, green roofs reduce the environmental ills of traditional roofing systems, mitigate stormwater runoff, and aid in reducing CO2 in the atmosphere," he said. "The use of recycled and locally sourced materials reduces lifecycle and energy costs while also often improving a building's indoor air quality." Duda added.
Alternative Energy?
Asked if a significant number of healthcare facilities were looking to alternative energy sources, Paine responded, "Much depends on the client and the project. These systems can require considerable upfront costs, but for institutions such as universities, hospitals, and federal facilities that often include the construction of central utility plants, alternative sources of energy can reduce energy costs, improve public health through the reduction of greenhouse gases, allow a lower carbon footprint, and provide stable energy sources. "Using rooftops and even areas of curtainwall for solar panels can make sense for any project," he continued, "but for high-demand, critical service buildings such as hospitals, their vulnerability to changing weather patterns is a disadvantage. Geothermal energy via ground-source heat pumps is increasingly used in new construction projects as a reliable option because it uses the earth's more stable temperatures as the source for both heated and cooled air. These systems do not emit carbon dioxide or other greenhouse gases, which have enormous advantages for user health and can reduce water usage for cooling towers. However, beyond upfront investment, geothermal systems require additional real estate, which can be challenging for any project."
Other Trends
Ideas around health and wellness are much more holistic than previous thinking, according to Duda. "We also see a trend toward facilities that merge different departments and functions together around shared resource and meeting spaces to foster cross-disciplinary thinking and collaboration. Also, we see more open and shared offices and multipurpose spaces that can serve training needs and allow classes in subjects as diverse as nutrition, meditation, and movement," he said. "Health Insurance Portability and Accountability Act (HIPAA) requirements have also transformed how buildings for health services are designed," Duda continued. "Today, that challenge is being addressed in creative ways through the placement of program spaces and the use of materials that foster the transmission of light but also allow privacy. Material choice, level changes, and the arrangement of program elements can transition between more public and private spaces for care to answer HIPAA needs while not compromising the creation of a humanistic environment." Clearly, the wellness of building occupants, whether in healthcare facilities, schools, offices, or beyond, is an emerging trend. Healthcare is a natural for this movement, but it's welcome and appropriate beyond those confines as well.
The Shriners for Children Medical Center in Pasadena, CA, combines a three-story building for surgery, clinical services, rehabilitation, and healing landscapes. The new 74,800-sq.-ft. center focuses on outpatient services to better meet its mission of providing care to young patients. Photo: Nils Timm
The Shriners For Children Medical Center
The Shriners for Children Medical Center in Pasadena, CA, combines a three-story building for surgery, clinical services, rehabilitation, and healing landscapes. As part of a campaign to replace and renovate its aging facilities, Shriners' new 74,800-sq.-ft. center focuses on outpatient services to better meet its mission of providing care to young patients. The design leverages evidence-based design strategies, the redevelopment of a suburban site, and an outward-facing building design that provides a positive emotional journey for patients and families. The two-acre site is divided into the medical building on the northern half of the property and therapeutic gardens and outdoor gathering areas on the south side. The contemporary architecture of sweeping horizontal planes, cantilevers, and setbacks, along with region-sensitive landscape, is consistent with the modernist legacy of Pasadena. Local landmarks include designs by architects Greene and Greene, Richard Neutra, and Craig Ellwood, and landscape architects Garrett Eckbo and Lawrence Halprin. The medical center's glass-lined walls present an open and inviting character and reveal the activity within the building. A generous garden forecourt and upper-story terraces draw people outside to connect with nature and their surroundings. Three levels of underground parking provide 210 spaces for patient families, visitors, and staff.
Collaborative Design
The project was collaboratively designed by CO Architects of Los Angeles (
coarchitects.com
), SRG Partnership of Portland, OR (
srgpartnership.com
), and Rios Clementi Hale Studios of Los Angeles (
rchstudios.com
). The team combined their talents of medical planning, sustainable design, healthcare interiors, and landscape architecture to develop creative solutions to this complex urban project, and worked with general contractor DPR Construction of Redwood, CA (
dpr.com
), to achieve them. Consulting with Shriners' national and local board members, administrators, and clinicians—along with residents, builders, and subcontractors—the partnership tapped ideas from all stakeholders to create a facility supportive of well being, healing, and community. Shriners moved its medical center from Los Angeles to Pasadena after determining that a new surgery center and clinic could be built for the same amount that it would cost to renovate its existing L.A. hospital, a 65-yr.-old facility in need of seismic upgrades. At the same time, Shriners was changing its business model from owning and operating acute-care hospital facilities to offering outpatient services and partnering with local hospitals to provide additional support. The Pasadena location near Huntington Memorial Hospital works well for the organization in meeting this goal.
Custom-designed murals depicting flora and fauna in colorful silhouettes run along the corridors, inviting discovery on the way to waiting areas and treatment room (which also sport similar graphics), while acting as positive distractions for children under stress. Photo: Tom Bonner
Efficient Building Organization
The new medical facility is half the size of the Los Angeles hospital, but is able to service three times the number of patients. The ground floor houses patient check in, exam rooms, and X-ray areas, including a low-dose imaging system and prosthetic-limb manufacturing space. The second floor includes a surgical suite with two operating rooms and patient prep and recovery rooms, along with a light garden court that provides abundant daylight to waiting and circulation areas. Also located on the second floor is the rehabilitation department, which includes a physical therapy gym and outdoor terrace with a therapy landscape. Rehab treatment rooms are positioned on the east side of the building to capture diffused light and clear vistas of the foothills. Natural light, views, colorful wall murals, and signage enhance clarity of wayfinding for patients, families, and visitors. The third floor includes administrative and physician offices, a conference center, and medical library connected to the operating rooms with an electronic video integration system to view surgeries in progress. This level also includes a large outdoor patio and sky garden for events and enjoying views of the San Gabriel Mountains.
Environmental Sensitivity
Metal, glass, and stone on the building exterior establish the medical center's institutional presence. The stone anchors the building to the ground, while the glass and metal connect the structure to the sky. The colors of the materials become lighter from the ground to the top to visually reduce the apparent building mass. Environmentally sensitive strategies shape the architecture to improve patient comfort, promote healing, and save energy and operating costs. The design team integrated natural lighting throughout the building so it would not feel like a dark, sterile facility. Glass on the exterior reflects solar heat, and redirects and diffuses visible light into the building, while maintaining transparency. Natural light shines into interior spaces through windows with glare-preventing shades. LED lighting is used in all hallways and exam and X-ray rooms where patients can change the color of the illumination, which acts as a pleasant distraction from the clinical processes taking place. Rooms are configured so light is passed from perimeter spaces to the interior, and internal courtyards allow daylight to reach the center of the building. On the roof, light monitors with automated louvers control peak summer sun to save energy. Deep cantilevered canopies shade public spaces on the ground floor to reduce solar gain. Other green features contributing to a LEED Silver (equivalent) certification include PVC roofing with a high solar-reflectance index, recycling of 50% of construction waste, water use reduction by 30%, low-VOC paints, an onsite water-retention basin for collecting stormwater, and bicycle storage areas. In addition, the project is located on a previously developed lot to take advantage of existing infrastructure.
Furnishings at the Shriners for Children Medical Center are comfortable and colorful in a variety of seating arrangements to accommodate families. Photo: Tom Bonner
Child-Centered Design
CO Architects and SRG created the interiors with a focus on color and shape, while steering clear of childish clichés. Custom-designed murals depicting flora and fauna in colorful silhouettes run along the corridors, inviting discovery on the way to waiting areas and treatment room (which also sport similar graphics), while acting as positive distractions for children under stress. The colorful forest theme starts in the main lobby, which also sports swirls of colored terrazzo flooring. An interactive feature wall draws kids into the space and changes images with kinetic motion ignited by touch. Furnishings are comfortable and colorful in a variety of seating arrangements to accommodate families. Pre-operative and post-anesthesia care units (PACU) are private, visually and acoustically, to preserve patient dignity. Patients can control room lighting, entertainment, and education systems, as well as nurse-assistance needs, giving them greater autonomy and sense of control. For continued privacy, consultation spaces are provided for confidential conversations. Daylight is an integral part of the healing and well-being factor. Pre-op and PACU rooms are located on the north side of the second floor with windows for direct access to daylight, while indirect daylight is provided to operating rooms, boosting surgeon and staff awareness and energy. An interior courtyard is located adjacent to the surgery waiting room to provide daylight and outdoor access. Large-scale graphics of trees and plants are subdued in their coloration and wrap the walls in the waiting room and courtyard, providing a seamless exchange between indoors and outdoors.
Landscape for Healing
Rios Clementi Hale Studios designed the multi-level landscape for healing, reflecting, and gathering. Each of three outdoor areas is inspired by a different ecological and cultural aspect of the Pasadena region, including the grasslands of the San Gabriel foothills, farmland of the region, and annual Rose Parade. The building is set back on the south side by about 180 ft. to provide a landscaped courtyard as an open space amenity. All the elevator lobbies, public waiting rooms, gathering areas, and roof terraces are on the south side of the building overlooking the courtyard. Generous canopies creating sheltered transitional areas between outside and inside establish a welcoming character that frames the expectations for the healthcare experience. The solar orientation of the building, courtyard, and upper-story terraces is organized to take advantage of the sun as a daily amenity to be enjoyed by all. The iconic rose, Pasadena's official flower, led to the vibrant plantings and shade canopies of the gardens and plaza at the front of the site. Meandering paths, stairs, and ramps throughout this area allow young patients to exercise and traverse a variety of terrain as they heal. The front of the site is designed so the drop-off area at the building entrance is incorporated into the landscape with its therapy garden and enclosed play area. This ground-level area includes the Rose Plaza, a paved event space. Various levels of enclosure and exposure offered by the fabric canopy, large trees, and sculptural water walls allow individuals to choose solitude or inclusion to help in the healing process. On the second floor, the smaller, internal therapeutic garden includes a mound on which to exercise, while the larger terrace at the southern end of the building provides space for walking. Both outdoor areas serve as waiting rooms so patients and their families can experience nature without having to leave the building. The third-floor sky garden provides an outdoor gathering area and setting for events, such as fundraisers. This large space, accessible from administrative-staff offices, includes a planted strolling garden with a boardwalk leading through trees and native grasses.
Project Team
Architecture, Interior Design, Environmental Graphics: CO Architects
• Eyal Perchik, AIA, ACHA, Principal • Fabian Kremkus, AIA, LEED GA, Design Principal • Don Kim, AIA, LEED AP BD+C, Senior Associate • Susan Han, Designer •Veronica Carranza, Project Administrator
Executive Architect (medical planning and interiors): SRG Partnership Inc.
• Kent Duffy, FAIA, LEED AP, Principal in Charge • Craig Tompkins, AIA, LEED AP, Medical Planner • Jessica Mistretta, NICDQ, LEED AP, Interior Designer • Matt Ottinger, AIA, Project Architect
Landscape Architect: Rios Clementi Hale Studios
• Samantha Harris, ASLA, Principal • Mike Cheng, Senior Associate • Tony Paradowski, Senior Associate • Chris Torres, Associate • James Lively, Designer • Anne Clark, Designer • Tavi Pertulla, ASLA, LEED AP, Designer
General Contractor:
DPR Construction
MEP Engineer/Lighting:
EXP, Los Angeles (
exp.com
)
Structural/Civil Engineer:
KPFF Consulting Engineers, Los Angeles (
kpff.com
)
Medical Equipment Planner:
Mazzetti + NLB, Irvine, CA (
mazzetti.com
)
Neuf and CannonDesign incorporated sections of a historic church and house into the CHUM project to create, an indoor/outdoor space for contemplation. Photo: Adrien Williams, V2com
Largest Healthcare Project In North America Opens
After nearly a decade of work, CannonDesign, Toronto (
cannondesign.com
), and NEUF Architects, Montreal (
neufarchitectes.com
), recently completed Phase 1 of the Centre hospitalier de l'Université de Montréal (CHUM). Begun in 2009, the CHUM teaching institution is said to be the largest healthcare construction project in North America and the largest healthcare public-private partnership project in Canadian history. "It's remarkably rewarding to see so many years of preparation, planning, design, and intense effort come to life," said Jose Silva, principal for CannonDesign. "The CHUM has always been an extraordinary project—from the bold vision that set it in motion nearly a decade ago to the beautiful building it has now become. This is an exciting moment for both those who worked on the project and those who will benefit from this state-of-the-art facility." Initially structured as a two-phase project, the team reconfigured the indicative design of the campus arrangement and architecture in order to significantly accelerate development. As a result, Phase I, now complete, delivers the hospital's core healthcare capabilities, including all patient rooms, all operating theatres, diagnostic and therapeutics, as well as the oncology program, leaving only offices, a conference center, a few ambulatory spaces, and additional parking for Phase 2. This allows the Quebec population to benefit from the much-needed state-of-the-art healthcare infrastructure years sooner than originally anticipated.
The entire CHUM building is designed following universal design principles, and the majority of the rooms in the building were designed following a small number of standardized room templates. Photo: Adrien Williams, V2com
Human inspiration
With social infrastructure and urban renewal as integral components to its design, the 22-story complex, spanning more than 3-million sq. ft. and encompassing two full city blocks, will play an important role in regenerating the neglected East-end of Montreal's downtown core, reconnecting the city's urban fabric and anchoring the Quartier de la Santé, Montreal's new healthcare district. In addressing the totality of that task, the design team approached the project from all scales, including the large-scale urban element, the local neighborhood context, and the fine grain of a human component, central to its vocation as a place of healing. "Walking through the completed spaces today, we feel a spatial quality that is in line with the ambitions of this great institution," explained Azad Chichmanian, partner and architect with NEUF architects. "As the public finally begins to discover the architectural moments that have been created, from the inviting, light-filled public spaces to the state-of-the-art clinical facilities, we believe the building will succeed in completely redefining Montrealers' image of what a hospital feels like." From a healthcare delivery perspective, each of the 772 rooms includes ample space for family involvement, and expansive windows offering some of the best views of the city. Importantly, the entire building is designed following universal design principles, and the vast majority of the 12,000+ rooms in the building were designed following a small number of standardized room templates.
After nearly a decade of work, CannonDesign and NEUF Architects recently completed Phase 1 of the Centre hospitalier de l'Université de Montréal (CHUM). Photo: Adrien Williams, V2com
Art and architecture
Going well beyond the Quebec government's requirement of dedicating a minimum of 1% of a public development's budget to the integration of art, the new CHUM campus will have 13 large-scale works of art incorporated into the design and ultimately house the highest concentration of public art in Montreal since Expo 67. "We have integrated the art directly into the architecture of the complex in ways that blur the lines between the two and provides a more human experience to the visitor and staff," explained Chichmanian. "In fact, many components of the buildings themselves can be considered as works of art, including the amphitheater, the reconstructed steeple, Maison Garth, and the Space of Contemplation—forming a series of architectural objects animating Saint-Denis Sreet. Perhaps the best example is the passerelle, an aerial bridge now spanning across Sanguinet Street. with its translucent arch emerging from the perforations of the copper shroud enveloping it."
Awards
Ahead of the opening, the complexities and design of the CHUM project garnered significant international accolades. In 2016, the design team was honored with an Architizer A+Award, as well as an A' Design Award presented during the European Healthcare Design Forum in London. In June 2017, the team won top prize in the Lighting Installations and People's Choice categories for the CHUM Passerelle, presented at the AzureAZ Awards.
Project Details
Architects/designers
CannonDesign (
cannondesign.com
) NEUF architect(e)s (
neufarchitectes.com
)
Principals In Charge
Jose Silva, AIA, Cannon Azad Chichmanian, OAQ, NEUF
Engineers
Pasquin St-Jean, HH Angus, Groupe SM, Montreal (
groupesm.com
)
Landscape Architects
NIP Paysage, Montreal (
nippaysage.ca
)
Contractors
Construction Santé Montréal, Montreal (
linkedin.com/company/construction-sant-montr-al
)
---
More about CHUM
Healthier Hospitals
International Well Building Institute
Health Care Without Harm
American Society for Healthcare Engineering (ASHE)
Environmental Sustainability in Hospitals: The Value of Efficiency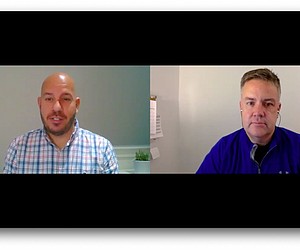 Cities and Farms are Connected
One of the byproducts of the COVID-19 pandemic, and the economic upheaval and social unrest that followed it, has been ...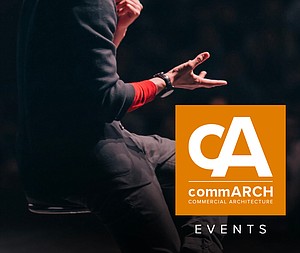 Join Vitro for live Continuing Education opportunities throughout the month of October.
Vitro is offering several online Continuing Education (CE) opportunities for you throughout the month of October.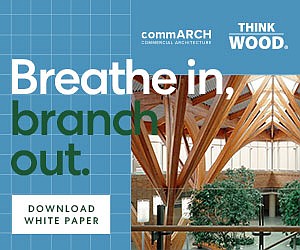 WHY DO WE FEEL BETTER WITH WOOD?
This commARCH White Paper focuses on how Wood shows psychological and physiological benefits, according to research. Wood has been used as a building material for millennia, but its benefits to people who live, work, and gather in the built environment are only beginning to be understood. Researchers are discovering that wood can contribute to the health and wellbeing of building occupants. While many people would agree that wood is visually pleasing, its aesthetic properties affect humans on a deeper level. Can the use of natural elements in building design enhance moods and reduce stress? Can they improve focus, creating environments that enhance productivity and learning? In this white paper, we'll examine the benefits of an emerging design approach, and the science behind it