Interiors
A New Model For Healthcare Delivery
April 12, 2019 - by commarchtest
Send this article to a friend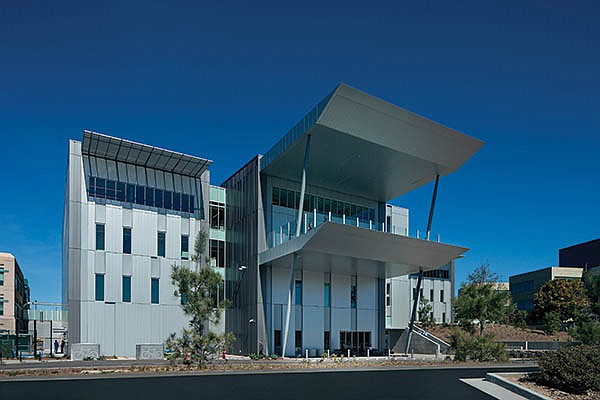 Koman Outpatient Pavilion offers multi-disciplinary specialists and comprehensive services for convenient patient care in one facility.
Uniting previously disparate facilities within the heart of the Univ. of California, San Diego Health Sciences Campus in La Jolla, CA, the Koman Family Outpatient Pavilion establishes a new model for healthcare delivery within an academic setting. CO Architects, Los Angeles, served as the architect and interior designer for the project, which is the culmination of a multi-year expansion and development phase for the campus.

The 156,000-sq.-ft., four-story, $140-million facility is an infill building that supports the adjacent Jacobs Medical Center. It comprises two masses connected by a public spine. Each mass is split by three-story light wells, resulting in an overall composition of four bars measuring approximately 40- to 50-ft. wide. Illuminated by skylights, the wells respond to the campus' existing pedestrian pathways and contain public spaces, including patient reception and waiting areas.

The Pavilion is targeting LEED Gold certification and is expected to outperform the stringent California Energy Code by more than 30%. The building is designed to minimize energy consumption by maximizing daylight—Southern California's most abundant resource—which penetrates deeply into the floor plates through high- performance glass in each wing, thereby reducing artificial lighting loads, otherwise accommodated by efficient LED fixtures.
As with many academic campus buildings, there is no "back façade." A courtyard frames the main entry to the Pavilion, and other sides of the building respond to their adjacent contexts. Selected to mimic La Jolla's landscape of sandy bluffs and former farmlands, exterior materials, such as vertically oriented corrugated metal panels, maintain an off-the-shelf, agrarian feeling. In order to minimize excessive heat gain and glare, the east and west façades were designed to be more solid and feature strategic punched openings.

Multi-Disciplinary Approach

Following an "all-in-one" approach, the Pavilion offers multi-disciplinary specialists and comprehensive services for convenient patient care in one facility. CO Architects examined extensive data to define a flexible, right-sized interior program that considers the whole patient, delivers a continuum of care, and enhances and streamlines the visitor experience from arrival to departure.

The floors are efficiently stacked to centralize and integrate outpatient services, from surgical and interventional components to diagnostics and physical therapy. The pavilion houses an ambulatory surgery center with eight operating rooms, an outpatient radiology center serving the entire campus, rehabilitation facilities, and a pharmacy. It also contains a variety of centers focusing on specialties such as musculoskeletal health, breast health, urology, pain, apheresis, stem-cell transplants, and related imaging services.

Throughout, clinics are organized as modules and typically contain 12 exam-room pods with separate patient and staff circulation zones to allow a more personal treatment experience. By dividing "onstage" and "offstage" tasks, the pods operate as well-oiled machines. The exam rooms are designed to be adaptable depending on schedules and specialties. Support and treatment areas are often shared between two clinics, significantly reducing the building's square footage while encouraging interdisciplinary interaction.

CO Architects conceived each floor with a distinct identity to aid in wayfinding. The designers integrated signage and incorporated intuitive color cues that reference natural elements, from grass green in the basement to sunny shades on upper floors. Other interior finishes lend texture and softness—such as patterned wall tiles, neutral terrazzo floors, and carpet-like floor tiles—while meeting the durability requirements of a healthcare environment. Furnishings were selected to accommodate seating for a variety of users and promote activity as needed.

The designs of the faculty and staff workplaces within the Pavilion had to not only bring together those from many different specialties and generations, but also create an environment that promotes cross-pollination. CO Architects conceived open work areas in which staff can choose from a variety of seating heights, and they also integrated informal lounges and hoteling zones throughout the building.

The design is nimble in order to balance diverse needs, while accommodating cutting-edge technologies and new models of working and thinking, according to the architect.

Project Facts

Architect/Interior Designer: CO Architects, Los Angeles
Tom Chessum, FAIA, principal/principal-in-charge
Gina Chang, AIA, EDAC, associate principal/project architect
Ed Martinez, senior associate/construction administrator
Fallon Lebedowicz, project coordinator
Size: 156,000 sq. ft.; 4 floors
Budget: $140 million

---
CO Architects
Koman Family Outpatient Pavilion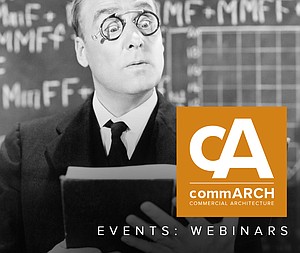 Owens Corning: LIVE Webinar Series
Webinar Series Schedule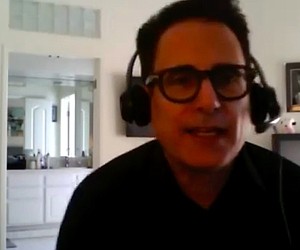 Project HEROE
HLW developed a concept to bring healthcare and other experts to the "ground zero" of a disaster and mitigate it ...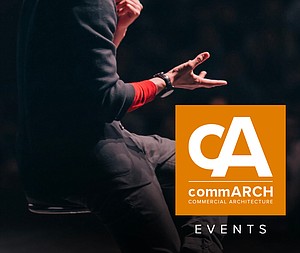 Midwest Build Week Online
Midwest Build Week Online is the largest virtual/online event covering all the latest projects and opportunities for the construction industry in Chicago and the Midwest.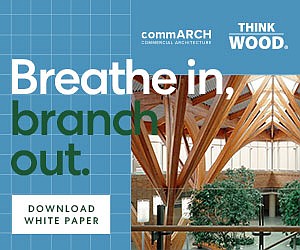 WHY DO WE FEEL BETTER WITH WOOD?
This commARCH White Paper focuses on how Wood shows psychological and physiological benefits, according to research.