December 06, 2019 - by rnunez
Send this article to a friend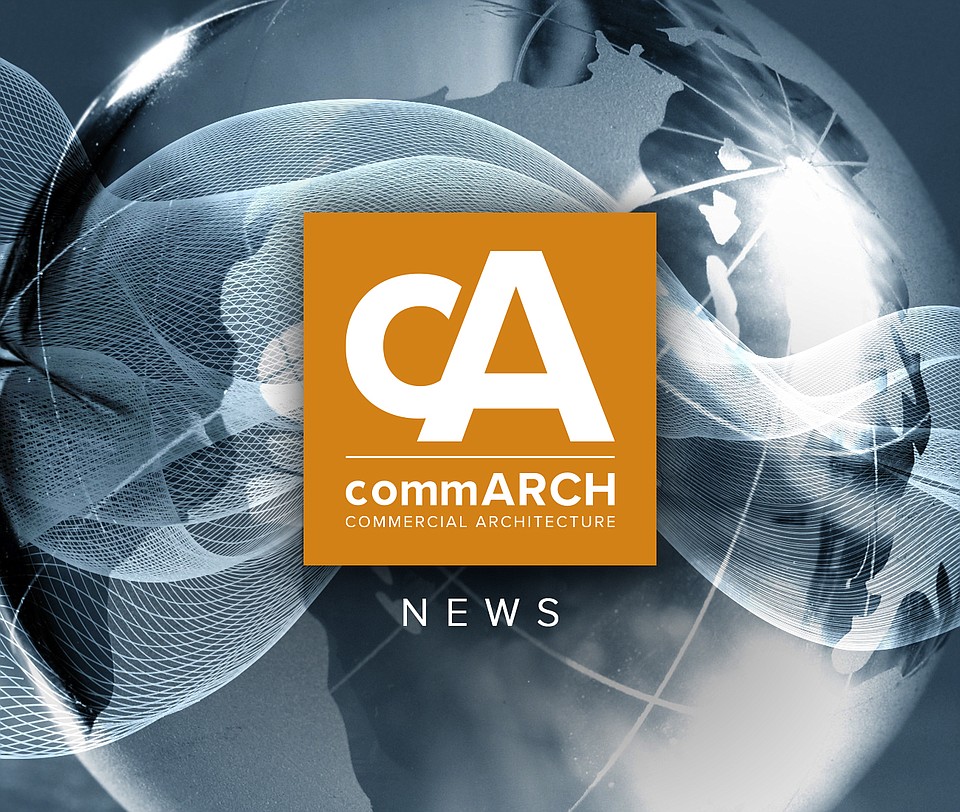 [gallery size="large" link="file" ids="22465,22466,22467"] Known for its high academic standards and beautiful campus, Washington University in St. Louis decided to enhance and modernize the East-end of its Danforth campus in 2019. The campus was originally built in 1905, only a year after the World's Fair and the Summer Olympics visited the Gateway to the West. The campus modernization consisted of creating an underground parking facility, a new quad greenspace and multiple new buildings to bring a new look to the main entrance of the campus. McCarthy Building Companies from St. Louis served as the general contractor and KieranTimberlake from Philadelphia was the architect for the project. IWR North America, based in St. Louis, delivered the exterior enclosures under a design-assist contract for Weil Hall, the parking garage elevator, Welcome Center, Hub multi-use Pavilion and Kemper Art Museum expansion, a 64,000 square-foot (sf) design-assist enclosure package. For the Welcome Center and Pavilion, IWR installed glass units that were up to 18' tall with a typical glass makeup of 1 ½" laminated, digital print and a heat-soaked interior. The curtain wall was a stick-built cassette system that included portions of steel-loaded mullions. Adjacent to these buildings is a self-supporting glass elevator enclosure made up of triple laminated glass with SentryGuard Plus (SGP) and Polyvinyl butyral (PVB) inner layers. The site level of the enclosure includes single units of glass 14' tall x 11' wide with mitered corners, a stainless steel vent collar and glass lid. The self-supporting glass elevator enclosure leads to the underground parking garage. The exterior cladding of the Kemper Art Museum addition included approximately 4,000 sf of an open-joint rainscreen plate system that was fabricated from 12-gauge No. 8 polish stainless steel and mounted to an aluminum substructure. Weil Hall is a four-sided glass building with many unique details. The work on the hall included a 24,000 sf façade consisting of 425 unitized curtainwall panels with multiple glass types and backpans. Extruded aluminum fins were a major aesthetic feature integrated with the façade. With these additions to the campus, it will hold its beauty for its next century of education.
Project Team
General Contractor:
McCarthy Building Companies, Inc. – Ladue, Mo.
Architecture firm:
KieranTimberlake – Philadelphia, Pa.
Additional team members including fabricators, installers and trade contractors: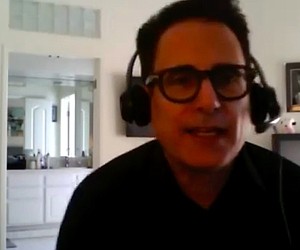 Project HEROE
HLW developed a concept to bring healthcare and other experts to the "ground zero" of a disaster and mitigate it ...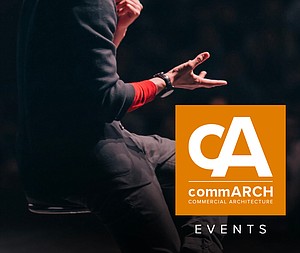 Midwest Build Week Online
Midwest Build Week Online is the largest virtual/online event covering all the latest projects and opportunities for the construction industry in Chicago and the Midwest.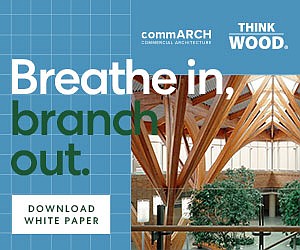 WHY DO WE FEEL BETTER WITH WOOD?
This commARCH White Paper focuses on how Wood shows psychological and physiological benefits, according to research.