February 04, 2019 - by commarchtest
Fitness facility matches flooring choices to activities for an optimal experience.
GymNation's first fitness facility in the United Arab Emirates features dedicated zones for each exercise with flooring specified to match the activity. GymNation's first fitness facility in Al Quoz, United Arab Emirates, offers a wide array of programs and equipment options to ensure a pleasant experience for first–time gym-goers as well as the most dedicated athletes. The 40,000-sq.-ft. facility features specific zones for each exercise—weight lifting, plate-loaded, free weights, cardio, boxing, CrossFit, functional fitness, running track, and group fitness classes. The facility includes a 4,000-sq.-ft. group-exercise studio, 1,800-sq.-ft. spinning studio, a section for personal trainers, and a ladies-only gym with 3,000 sq. ft. full of Matrix fitness equipment to meet Middle Eastern culture demands. GymNation CEO Loren Holland partnered with Johnson Health Tech ME, Taichung City, Taiwan, to specify and design the facility from top to bottom. A key component of the facility's design included the specification of resilient flooring from Ecore Athletic, Lancaster, PA. "Selecting the right flooring for each area of the facility was paramount to assuring an optimal experience for guests," said Holland. Johnson Health Tech ME, the sole supplier of fitness equipment for the GymNation project, recommended Ecore Athletic flooring in the early stages of the design process. The Johnson team worked to create a cohesive space while selecting specific materials and equipment for each zone.
Ecore Performance Rally, with a 2.5-mm wear layer and a 12-mm shock-absorbing base layer was selected for free-weight areas to provide higher force reduction and energy restitution. "Working with our design team, we proposed the appropriate products to meet client expectations in terms of quality, performance, force reduction, and energy restitution based on the equipment and exercise programs," said Mohamed Fetouh, regional key account manager with Johnson Health Tech ME. Ecore flooring products incorporated throughout the facility include: • Bounce 2: A synthetic wood-grain surface fusion bonded to a 5-mm base layer picked for the group exercise studio to support constant movement and feet pounding • Everlast: A vulcanized composition-rubber product for areas focused on cardio, functional fitness, personal trainer work, and walkways • Speed & Agility Turf: Textured nylon wear layer installed to create the natural feeling of running outside and for sled work, marking the first time this material has been used in a UAE fitness facility • Performance Rally: A 2.5-mm wear layer with a 12-mm shock-absorbing base layer selected for free weight areas, due to the thickness and density level that provide higher force reduction and energy restitution • Spectator: A 2.5-mm luxury vinyl tile chosen for the spinning studio. For Holland, choosing the right flooring material was a top priority for realizing the design vision. "It is not just a floor. We consider flooring as important of a product in the gym as any other piece of equipment, all equally contributing to the success of the services we provide," he said. "While our members really enjoy the overall experience in the facility, our running track has collected the highest score in our member satisfaction surveys."
---
GymNation
Johnson Health Tech ME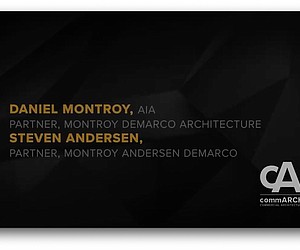 Seeing the Entire Picture
The coronavirus pandemic of 2020 changed commercial architecture, especially offices and other workplaces. Almost overnight, employers sent all of their ...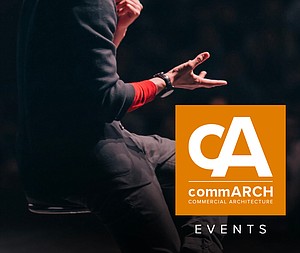 Innovation Summit World Tour 2020
Join us for the Innovation Summit World Tour 2020, a series of 11 virtual events to discover the future of energy management and automation for your industry.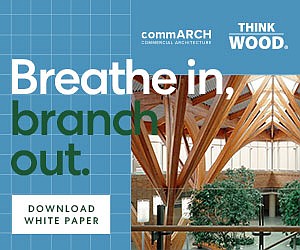 WHY DO WE FEEL BETTER WITH WOOD?
This commARCH White Paper focuses on how Wood shows psychological and physiological benefits, according to research. Wood has been used as a building material for millennia, but its benefits to people who live, work, and gather in the built environment are only beginning to be understood. Researchers are discovering that wood can contribute to the health and wellbeing of building occupants. While many people would agree that wood is visually pleasing, its aesthetic properties affect humans on a deeper level. Can the use of natural elements in building design enhance moods and reduce stress? Can they improve focus, creating environments that enhance productivity and learning? In this white paper, we'll examine the benefits of an emerging design approach, and the science behind it