Facility Managers
Facility Asset Management: The "Moneyball" For Owners And Architects
October 29, 2019 - by rnunez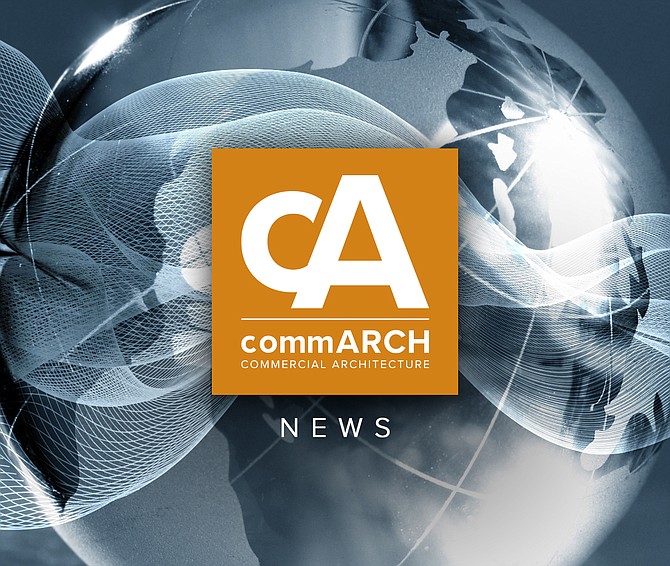 By Michael Bordenaro
A few years ago, Brad Pitt starred in "Moneyball," a movie about how a small-market baseball team used information in new ways to compete with teams with much larger payrolls. The film made it clear and understandable that information-age tools and processes changed baseball in favor of those willing to "up their game." Building owners and architects can use a "Moneyball" approach to business to also dramatically improve their competitive edge. A Facility Asset Management approach helps owners and architects think holistically, inclusively and involve as many relevant stakeholders as possible to achieve results that were seemingly impossible last century, or even earlier this century. Since the movie came out, we have moved from the Information Age to the Connected Age. So now the game is not just about having information, but also making sure the right people have the right information at the right time to make the best decisions possible. It is more than the Internet of Things, but that is part of it.
ISO 55000: Path to Success
An excellent way to start thinking in terms of Facility Asset Management is by using the ISO 55000 asset management system. This is the most recent management system from the well-established ISO community, which engages international experts to establish repeatable management processes. ISO 55001 includes more than 170 "shall" statements that act as a to-do list for improving management of any asset type, including facilities. One states that you "shall determine your information requirements." ISO 55002 provides guidelines and suggestions. Organizations like the U.S. Air Force, Atlanta Airport Terminal Company, San Antonio University Health Systems and others have used ISO 55000 to improve mission readiness, reduce downtime from electrical blackouts, improve patient satisfaction and achieve other financially measurable benefits. Jim Dieter, CEO of the Asset Leadership Network and Chair of the U.S. Delegation to the writing of ISO 55000, has helped companies like Raytheon become ISO 55001 certified. He said, "ISO 55000 is a rational, systems based, decision making process tool that can be applied by large or small teams in a simple manner. It helps break down silos between internal departments and external contractors by getting everyone to use similar language in talking about the organizational mission. Having a tool to focus everyone on the mission provides a significant benefit for mutual success."
BIMStorm: Proven Processes
While using ISO 55000 to break down silos is a great advantage, when you use this management system to guide asset visualization, non-expert stakeholders can say "I see what you are talking about" regarding complex issues. For this you need the power of BIM – or AIM Asset Information Models. Kimon Onuma, FAIA, president of ONUMA, Inc., has been a global leader in BIM since before they were called Building Information Models. His approach to secure, open standards-based sharing of data has been used by many owners and architects to disrupt existing practices. More importantly, they've used his approach to resolve their practices by leveraging contemporary tools and web-based processes. Think mobile devices and real-time data sharing to improve critical decision making. He established BIMStorms as a way of safely demonstrating capabilities on schools, universities, airports, hospitals, municipalities, military bases and more. "BIMStorms provide experts and non-experts a way to communicate about complex issues. People agree on what data is valid for a program and can quickly see the implications of the many issues that impact a facility for its entire lifecycle," Onuma says.
Michael Bordenaro is a contributing editor for Facility Asset Management. 
He is also president of the Asset Management Lab, and communications director for the Asset Leadership Network.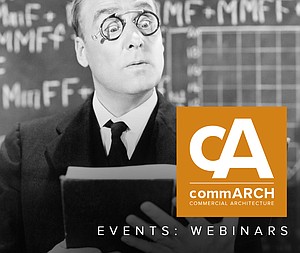 Owens Corning: LIVE Webinar Series
Online Educational Webinar Schedule for Architects is Attached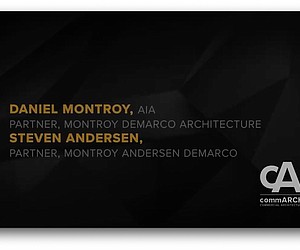 Seeing the Entire Picture
The coronavirus pandemic of 2020 changed commercial architecture, especially offices and other workplaces. Almost overnight, employers sent all of their ...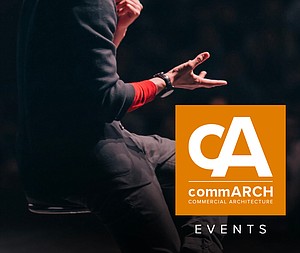 Join Vitro for live Continuing Education opportunities throughout the month of October.
Vitro is offering several online Continuing Education (CE) opportunities for you throughout the month of October.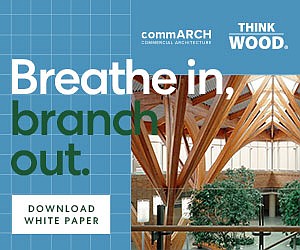 WHY DO WE FEEL BETTER WITH WOOD?
This commARCH White Paper focuses on how Wood shows psychological and physiological benefits, according to research. Wood has been used as a building material for millennia, but its benefits to people who live, work, and gather in the built environment are only beginning to be understood. Researchers are discovering that wood can contribute to the health and wellbeing of building occupants. While many people would agree that wood is visually pleasing, its aesthetic properties affect humans on a deeper level. Can the use of natural elements in building design enhance moods and reduce stress? Can they improve focus, creating environments that enhance productivity and learning? In this white paper, we'll examine the benefits of an emerging design approach, and the science behind it