Featured
GTM Architects creates a "brilliant" design
August 14, 2020 - by commARCH
Send this article to a friend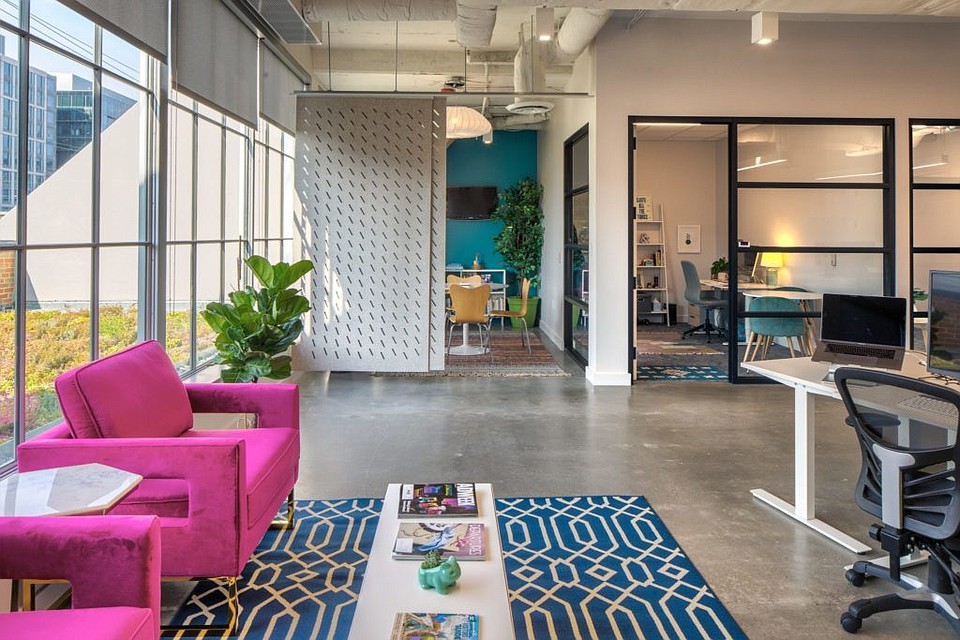 GTM Architects recently designed a 1,800 square-foot space for Brllnt Marketing + Design Studio in Washington, DC's historic Uline Arena—a unique building that played a prominent role in hosting significant area sporting, political, and entertainment events from the 1940s through the 1970s. 
Brllnt was looking for quiet, private work areas balanced with open flexible areas that could meet their team's changing needs. Being respectful of the industrial feel of the building—and working within a small footprint—GTM created a comfortable, light-filled office while incorporating a color palette that aligned with the client's corporate identity.  
The new space includes three private offices, two conference and huddle rooms, a galley kitchen, two phone booth rooms, an IT closet, and an open work area to capitalize on Brllnt's collaborative culture. 
The balancing act within the design was to accommodate the private enclosed workspaces, as well as open communal work areas, along with the challenge of bringing natural light deep within the office. GTM's solution was to wrap two walls with the offices, conference rooms, and support rooms to keep the majority of the space as open work area. 
When one enters the space from the common hallway, there is an open view through the entire office looking directly at the large exterior windows. For additional lighting, the offices and main conference rooms have large window wall areas allowing for natural light. The second, smaller conference room is located at the window line and has a FilzFelt slider panel that offers both privacy and the ability to be a part of the larger work area.  
The galley kitchen also serves as a work area with its center island. Floating wood shelves, Italian "puzzle tile," and a solid quartz surface counter with a custom steel frame base complete space. Additional design details include polished concrete floors, exposed ductwork, sculptural light fixtures, interior glass window walls with black frames, and bold, vivid accent walls. 
Energy-efficient practices and materials included LED lighting installed throughout along with lighting controls for occupancy and daylighting, low VOC paints and adhesives, mineral wool sound insulation, Energy Star appliances and green construction waste management and disposal. 
Photo Credit: Kevin Weber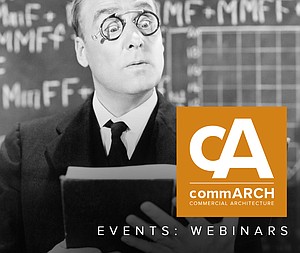 ENR Top Young Professionals Conference
BUILDING STRONG FOUNDATIONS FOR SUCCESSFUL CAREERS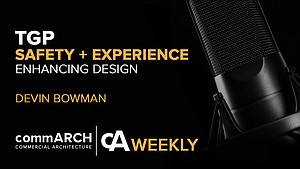 Using Glass to Enhance Life Safety and Occupant Experience with TGP's Devin Bowman | cA Weekly
In this episode, commARCH has a dialogue with Devin Bowman, General Manager at TGP, to discuss the complex problems presented ...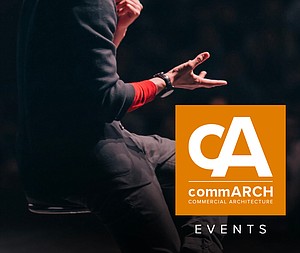 ENR Top Young Professionals Conference
BUILDING STRONG FOUNDATIONS FOR SUCCESSFUL CAREERS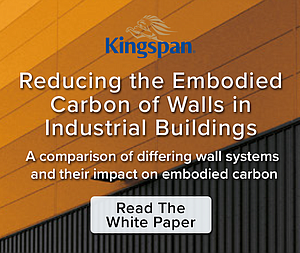 Reducing the Embodied Carbon of Walls in Industrial Buildings
Kingspan partnered with Kieran Timberlake to quantify how Kingspan can reduce embodied carbon in industrial buildings.