Featured
Eco-Escape
New Resort Will Immerse Guests in Vietnamese Architecture and Culture
August 16, 2020 - by Griffin Suber
Send this article to a friend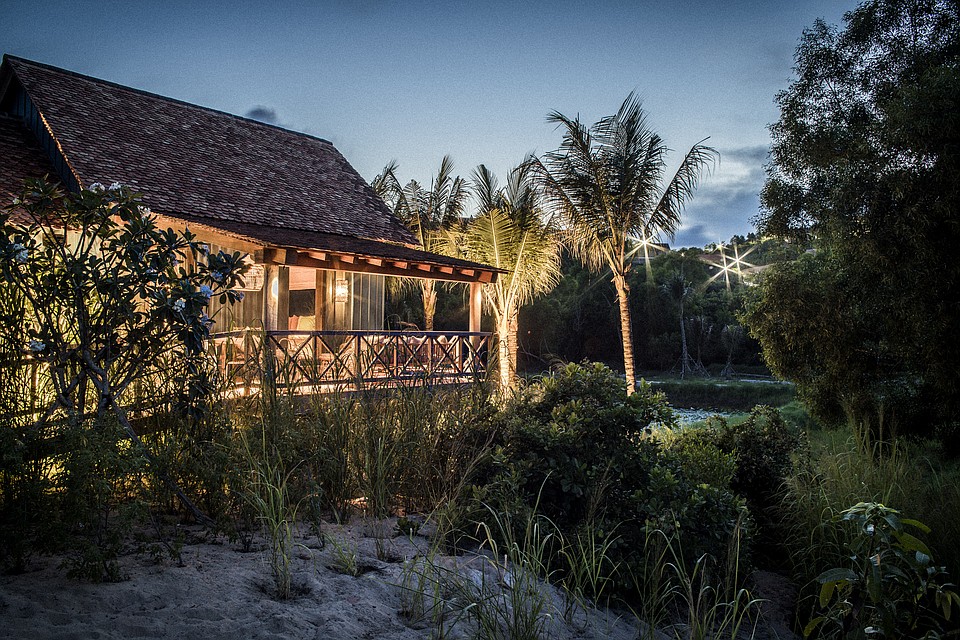 In physics, the Observer Effect is the theory that mere observation inevitably changes that which is being observed. Think of checking the pressure in a car tire; it's hard to do without letting out a little bit of air.  

Often, this is what it feels like to travel in an exotic land. You want the authentic experience of a foreign culture, yet your presence elicits reactions and stares and people trying to get you to buy things which wouldn't happen if you weren't there.  

Fancy hotels multiply the Observer Effect. Luxury is generally the same in all languages and, past a certain point, you want to stay somewhere that is grounded in the place you're visiting.  

Enter Zannier Hotels, whose line of excellent retreats blends the escape you want with the comfort you expect.  

Bay of Corals

Zannier's latest project is the Bãi San Hô Resort in Vietnam's Phú Yên province, set to open in December 2020. The destination will consist of 71 spacious villas on 98 hectares of lush hills, spotted with genuine rice paddies, that roll gently on to white sand beaches. Bãi San Hô translates to "bay of corals" in reference to the area's untouched coastline and pristine coral reefs.  
 
"Far from the busy places like Nha Trang, we wanted to escape from mass tourism and offer our guests a resort where they could experience the genuine Vietnamese hospitality," says Arnaud Zannier, Founder and CEO of Zannier Hotels. "Every corner of the resort, whether it's for relaxation, accommodation or dining, is primarily inspired by the surrounding nature and reflects the local history and Vietnamese customs."

Architecturally, the mission was to create a comfortable yet unpretentious microcosm of Vietnam's three primary building styles.  

The Hill Pool Villas were designed in the tradition of Vietnam's Rade people. Perched on the green hills surrounding Bãi San Hô bay, the villas evoke the longhouses typically found in the country's mountainous regions. Longhouse architecture consists of a succession of rooms which allows the house to expand as the family grows.  

As villas, there is a 45 square meter one-bedroom option and an 88 square meter two-bedroom option. Each has a private pool, terrace, and an open-air living area with sea views. The floor is made of rectangular terracotta bricks and the walls are pilled local stones painted ocher.  

The Beach Pool Villas are modeled after the style of the Chams who traditionally live along the coast. Like the native homes, these single-level villas are built in orderly rows, all with a west-facing entrance.
  
Steps away from sandy beaches, they sit on 30 cm stilts and are cloaked with a screen for added intimacy. The walls are covered with cob, a natural material made of clay, sand and straw and the roof is made of 30cm-thick coconut leaves. Again, there is a 51 square meter one-bedroom options and a 92 square meter two-bedroom option, both with en-suite bathrooms and an outdoor shower.  

The Paddy Field Villas are 41 square meters and can accommodate 2 adults and 1 child. Located along the paddy fields which provide rice to the resort's restaurant, these villas were inspired by traditional fisherman's houses which are usually built from reclaimed wood.  

Local Awareness

To make the project feel like a part of the landscape, Zannier employed hundreds of local craftsmen who built the resort through a combination of traditional materials and modern construction techniques.  

"Deep awareness of local traditions makes it easier to understand how the way of life and considerations, such as climate or local customs, have a strong influence on construction techniques," says Zannier. "This knowledge of the vernacular informed the property's design, from the masterplan to the interiors."

Vietnam is no stranger to heavy rainfall. Even during Bãi San Hô's construction, builders were plagued by intrusive monsoons, especially during October and November 2019. Through their other projects in Belgium, Namibia, and Cambodia, Zannier learned the best solutions to local conditions are local materials.  
"We took into account not only the topography of the site but also the changing weather conditions and the resort's proximity with nature," says Zannier. "The choice of construction elements and furniture material was key.  

For instance, the thatched roof villas are built from the wood of the "Gỗ Chò Chỉ" (Parashorea chinensis), a fragrant evergreen tree that is resistant to the moisture in Vietnam's humid forests." The Paddy Field Villa's stilts anticipate potential water level rise during the rainy season while the Hill Pool Villas were reinforced with large stones to combat stronger winds.  

For Zannier, the trick to effectively capturing the Vietnamese vibe was simple - use local materials. Exterior floors and paths are made of Cho Chi wood with a natural and sanded finish and have added five-milimeter gaps for rainwater drainage. Structures with hard roofs use multicolored antique flat and round terracotta tiles. This natural brick blends well with bamboo cladding on the interiors, made from flattened bamboo weaving and vertical bamboo profiles cut in half. This same cladding is attached to wood panels for various fencing and flooring.  

Unpretentious Simplicity

While Zannier Hotels don't have an overarching aesthetic, there's a common theme across their properties: unpretentious simplicity.  
 Zannier Hotels Omaanda, the resort's Namibian encampment, consists of ten luxury tents on a 9,000-hectare reserve and evokes the adventure of bygone British explorers.

Their outpost in Cambodia, Zannier Hotels Phum Baitang, is just a short distance from the otherworldly Angkor Wat and is a vacation favorite of Angelina Jolie. Called a "Green Village," the resort was modeled after a traditional Khmer village, with each villa being constructed like Khmer farmhouses.  

Bãi San Hô's focus will be sustainability.  

Once the resort is up and running, management plans to build upon existing self-sustaining features such as the paddy fields and gardens which supply their restaurants. They plan on adding a local farm of goats and chickens, a mushroom hut, an organic waste management system, a hydroponic gardening center, and a water treatment plant so that plastic bottles can be kept to a minimum.  

"Away from the usual tourist paths, Zannier Hotels Bãi San Hô offers a unique opportunity to explore Vietnam's best kept secret," says Zannier. "Visitors will have the chance to discover traditional Vietnamese culture and gastronomy, dramatic landscapes and the pristine water of this intriguing region."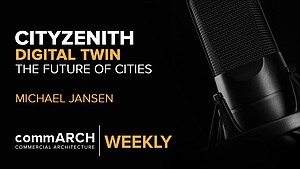 CityZenith's Michael Jansen on Digital Twin & the Future of the Urban Environment | commARCH Weekly 07/2020
In this episode, commARCH has a dialogue with Michael Jansen, Founder and CEO of CityZenith, to discuss the burgeoning landscape ...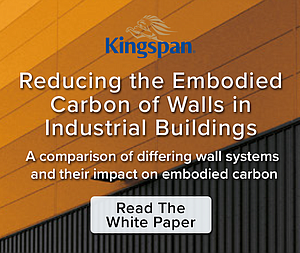 Reducing the Embodied Carbon of Walls in Industrial Buildings
Kingspan partnered with Kieran Timberlake to quantify how Kingspan can reduce embodied carbon in industrial buildings.