Featured
Adapted Building Injects Fresh Life Into Downtown Business District
August 23, 2020 comm ARCH
Northwest Studio, a Seattle-based architecture and urban design practice, creatively repurposed an existing vacant building to act as an urban catalyst in Oklahoma City. Located two blocks from the Oklahoma City National Memorial & Museum, the project—a corporate headquarters for Echo Energy—brings a new office dimension to the area as it bridges downtown's hotels and sports venues to the south and commercial and retail redevelopments to the north.
"By relocating Echo Energy from the suburbs and adapting a building that was designed for radically different uses, we're making a significant investment in—and commitment to—downtown Oklahoma City," said Echo Energy founder Christian Kanady. "At first, we thought we would need to design a new building for Echo's permanent home. But when we toured this building, we loved its idiosyncratic quality and recognized its untapped value. This is actually very similar to how we operate in the energy sector, so the project has a real resonance for us."
Aaron Young, co-founder of Northwest Studio said, "This project is about elevating ordinary conditions, and embracing the visual contradictions that are a product of repurposing an existing building for new programs."
Northwest Studio's design capitalizes on the distinctive features of the building. The original spaces provided unique opportunities for adaptive innovation. Northwest Studio converted high-bay gymnasiums and athletic courts into airy offices that accommodate up to 150+ employees on two interconnected floors. The 20,000-square-foot project weaves tactile, natural materials together with the existing steel trusses, exposed ductwork, and mechanical systems conduits, giving the headquarters a distinct character.  
A striking composition of stacked and cantilevered glass volumes, the existing 10-story, 80,000-square-foot building was part of a larger urban redevelopment project that was led by Young while at New York-based Rogers Partners Architects + Urban Designers, who designed the building.
Completed in 2015, the redevelopment project garnered eight local, state, regional, and national design awards, including the 2012 AIA National Award for Regional and Urban Design. The project was built by Lingo Construction.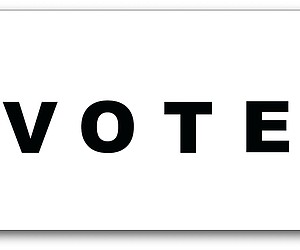 Build the Vote 3D Tour
GRAPHISOFT announces their "Build the Vote" effort. Using 3D designs in Archicad, made by firms from NY, DC, Chicago, and ...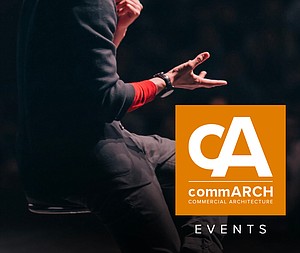 JAPAN HOUSE, Los Angeles Contest
Contest Inspired by internationally acclaimed Japanese architect Sou Fujimoto and his whimsical Architecture is Everywhere series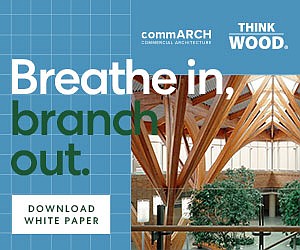 WHY DO WE FEEL BETTER WITH WOOD?
This commARCH White Paper focuses on how Wood shows psychological and physiological benefits, according to research. Wood has been used as a building material for millennia, but its benefits to people who live, work, and gather in the built environment are only beginning to be understood. Researchers are discovering that wood can contribute to the health and wellbeing of building occupants. While many people would agree that wood is visually pleasing, its aesthetic properties affect humans on a deeper level. Can the use of natural elements in building design enhance moods and reduce stress? Can they improve focus, creating environments that enhance productivity and learning? In this white paper, we'll examine the benefits of an emerging design approach, and the science behind it