Products
Sherwin-Williams presents the Fluropon Metal Trends Color Collection
December 02, 2020
Send this article to a friend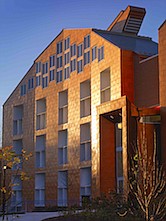 Sherwin-Williams announces its new Fluropon Metal Trends Color Collection featuring eight curated color families: Gold and Brass, Bronze, Silver and Nickel, Blackened Steel, Copper, Steel, Zinc, and Anodized. 
What Is It?
For projects seeking a pre-weathered, pre-patina appearance without waiting for the metal to naturally age, the Fluropon Metal Trends Color Collection includes such unique options as Antique Copper Print, Weathered Steel Print, and Weathered Zinc Print. Unlike actual rusted, weathered metal that potentially can damage surrounding building materials and products, painted finishes provide a consistent appearance and reliable, durable performance.
Why Is It Important?
Fluropon provides an economical option to the premium prices of real copper, gold, and brass. Along with mimicking the look of these metals, Fluropon conceals the defects and blemishes in the recycled metal used to support sustainable design goals.
What are the Applications? 
Demonstrating its enduring appearance and performance, Fluropon's 70% polyvinylidene fluoride (PVDF) resin-based architectural coatings meet or exceed the industry's most rigorous testing standards, including AAMA 2605 requirements. In addition to its color and gloss retention, Fluropon is verified to resist dirt, stains, and chemicals, and to protect against corrosion, rust, and degradation. The coating undergoes accelerated laboratory testing and natural, long-term weather testing to ensure its longevity and durability.
https://coil.sherwin.com/metaltrends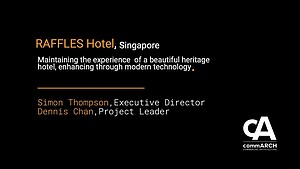 Transforming the RAFFLES Hotel
The RAFFLES Hotel in Singapore is a beautiful, luxury heritage building. commARCH speaks to Simon Thompson, Executive Director and Dennis ...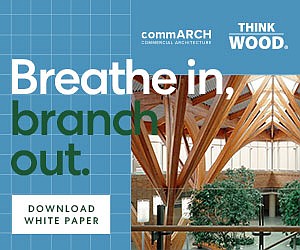 WHY DO WE FEEL BETTER WITH WOOD?
This commARCH White Paper focuses on how Wood shows psychological and physiological benefits, according to research.