Products
LG Hausys Floors Introduces Atmosphere
Homogeneous Sheet Solution Brings Leading Durability, Easy Maintenance and Fresh Color Options to Healthcare Environments
December 08, 2020
Send this article to a friend
According to LG Hausys Floors, is introducing atmosphere, a new homogeneous sheet solution created to meet the rigorous health, safety, and design requirements for healthcare environments.
What Is It?
Designers and healthcare facility professionals can choose from more than 16 colors, each of which was expertly curated for their ability to foster human wellness and relaxation. The colors can be easily coordinated and grouped together to bring a more dynamic look or functional intent to any space, including lobby and reception areas, as well as patient, treatment, operating, or recovery rooms.
Why Is It Important?
Manufactured with a highly dense web-structured coating, Atmosphere reaches the highest durability standards, enabling it to stand up to the most demanding 24/7 healthcare environments. With LG's Ultra Clean UV Surface Treatment, it features an anti-bacterial treatment that eliminates and prevents bacteria from mutating. It is also slip-resistant, scratch-resistant, and stain-resistant to such common healthcare elements as iodine and betadine. It requires no polishing or waxing to maintain its premium appearance, making it an even more maintenance-friendly flooring solution.
What are the Applications?
Adhering to LG Hausys's vision for creating human-friendly and eco-conscious living spaces, the atmosphere is 100 percent FloorScore for low VOCs. It is also a heavy metal-free. Atmosphere comes with a Health Product Declaration.
Link:
https://www.lghausysusa.com/flooring/index.do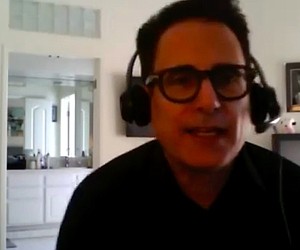 Project HEROE
HLW developed a concept to bring healthcare and other experts to the "ground zero" of a disaster and mitigate it ...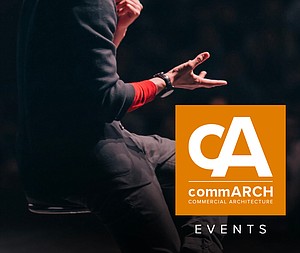 Midwest Build Week Online
Midwest Build Week Online is the largest virtual/online event covering all the latest projects and opportunities for the construction industry in Chicago and the Midwest.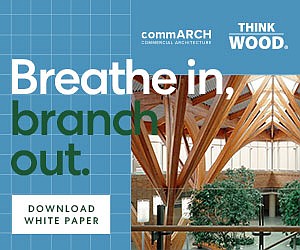 WHY DO WE FEEL BETTER WITH WOOD?
This commARCH White Paper focuses on how Wood shows psychological and physiological benefits, according to research.