Products
Pulp Studio Expands Architectural Glass Product Offerings
Superior Technology and Design Provides Commercial Architects with Multiple Options for Use
December 10, 2020
Send this article to a friend
Pulp Studio, the leading designers and manufacturers of technically superior decorative glass for commercial markets has added to its rich catalog of architectural glass with the introduction of DermaGlass, a highly durable, light w-weight glass strong enough for exteriors and facades, as well as interiors. 
What Is It?
DermaGlass is only 1.3mm in thickness, yet is as durable and damage resistant as more traditional thicker heat-treated glass. 
Why Is It Important?
Using an ion-exchange process, DermaGlass is highly resilient and extremely versatile. Due to its thin profile, it can be used by designers to bend glass around columns or into decorative shapes. 
What are the Applications?
Available in sizes up to 58" x 118" DermaGlass can be used with Pintura back-painted coat or laminated with graphic interlayers. The glass can be also produced with a honeycombed core for additional safety. DermaGlass panels fit together seamlessly, providing architects with the perfect solution for architectural glass. 
Link: 
www.pulpstudio.com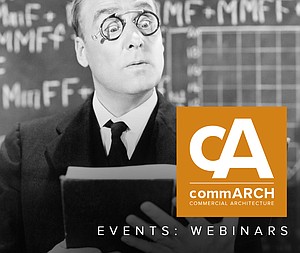 Owens Corning: LIVE Webinar Series
Webinar Series Schedule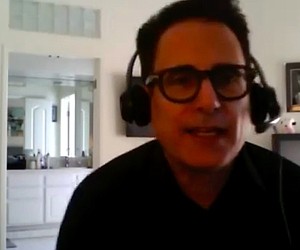 Project HEROE
HLW developed a concept to bring healthcare and other experts to the "ground zero" of a disaster and mitigate it ...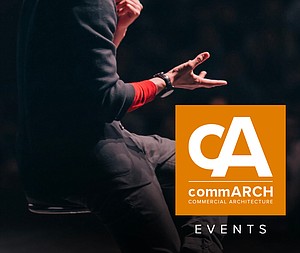 Midwest Build Week Online
Midwest Build Week Online is the largest virtual/online event covering all the latest projects and opportunities for the construction industry in Chicago and the Midwest.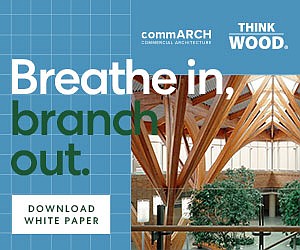 WHY DO WE FEEL BETTER WITH WOOD?
This commARCH White Paper focuses on how Wood shows psychological and physiological benefits, according to research.