Products
BuzziSpace Releases New BuzziNest Silent Workstations
Reduces noise from inside and outside
December 14, 2020
Send this article to a friend
BuzziNest is a unique collection of acoustical booths and pods distinguished by their ability to reduce noise both from inside and outside.


What Is It?
Featuring built-in castors that accommodate quick lay-out changes, BuzziNest is a truly versatile solution that helps create happier and healthier contemporary workspaces.  

Why Is It Important?
Designed to act as a freestanding room within a room, BuzziNest comes in two models: BuzziNest Booth and BuzziNest Pod. The compact acoustic privacy Booth for one offers a private space to work and take phone/video calls. 

BuzziNest Pod allows two to four people to hold face-to-face meetings, collaborations, and video conferences in any space without disturbing others, and most importantly, being disturbed. 

What are the Applications?
BuzziNest comes in 3 frames- white, black, or truffle grey- and over 90 high-quality colorful fabrics and felts to dress BuzziNest's interior and exterior. BuzziNest can be elevated with a wide range of shelf and table finishes, seating options, table heights, and electrification. 

BuzziSpace has built-in a fresh air ventilation system and an LED lighting system, both powered by the motion sensor to eliminate unnecessary electricity use but, at the same time, guaranteeing that each user enters a booth filled with fresh air. The main power outlet and two USB (A+C) plug-ins are built into the room's furniture to eliminate workflow disruption.

Link: 
buzzi.space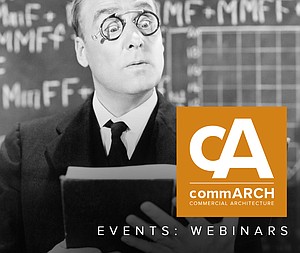 Owens Corning: LIVE Webinar Series
Webinar Series Schedule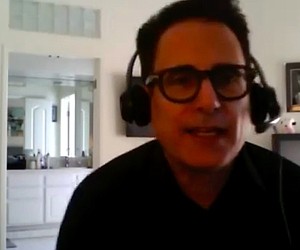 Project HEROE
HLW developed a concept to bring healthcare and other experts to the "ground zero" of a disaster and mitigate it ...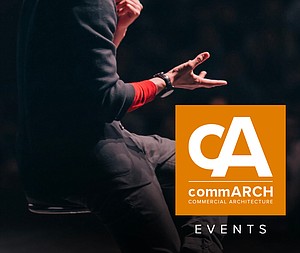 Midwest Build Week Online
Midwest Build Week Online is the largest virtual/online event covering all the latest projects and opportunities for the construction industry in Chicago and the Midwest.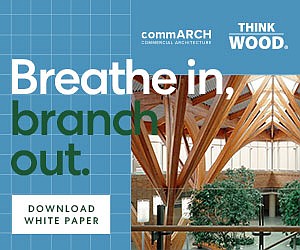 WHY DO WE FEEL BETTER WITH WOOD?
This commARCH White Paper focuses on how Wood shows psychological and physiological benefits, according to research.