Culture
Underground Movement
Julian Hunt seeks to transform abandoned Dupont Underground
December 21, 2020 - by Griffin Suber
Send this article to a friend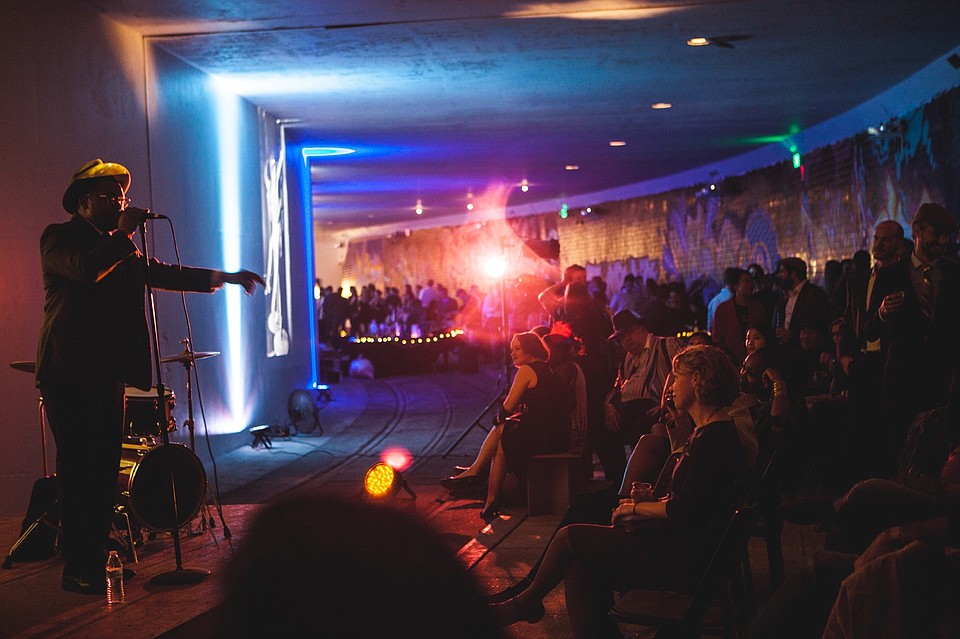 In 1995, architect Julian Hunt returned to Washington, D.C., from a decade of living and working in Barcelona. He was walking with his wife and work partner, Lucrecia Laudi, through the city's historic Dupont Circle neighborhood when they noticed several sets of litter-covered stairways leading under the street to boarded up entrances. They became curious.
Asking around, Hunt discovered the stairs led to a massive series of tunnels – an abandoned trolley station in the heart of DC snaking 75,000 square feet beneath the city. "I got the key from the city and went down there with a police escort," says Hunt. "It was full of homeless people, otherwise empty, but immediately I thought, man this thing is big, and it's located in the right place."
When the streetcar was finally replaced car culture in the 60s, the station was shut down. Parts of the tunnels were used as a fallout shelter during the Cold War and there was a later attempt to turn the space into a subterranean food court, an attempt that failed when the owner's money laundering scheme went belly up. "Immediately as an architect I'm thinking, 'food court, dumb idea.' This is a place for large amounts of people for short periods of time, and that's a gallery."
Now, two decades later, the
Dupont Underground
is home to a non-profit community arts organization. With the help of loyal volunteers, the Underground hosts exhibitions, concerts, and
design competitions
.
The space's first exhibit, Re-Ball: Raise/Raze, was a prime example of the sort of creative thinking the Underground sought to champion. Re-Ball was an open design competition that asked entrants to repurpose 650,000 plastic balls, from the
 National Building Museum's 2015 Beach 
installation by Snarkitecture, to create a new exhibit in a portion of the Underground's platforms and tunnels. The winning proposal saw the sea of plastic balls transformed into uniform, modular structures – stalagmites and stalactites, all perfectly at home in the subterranean space. The installation sold out its entire one month run in two days.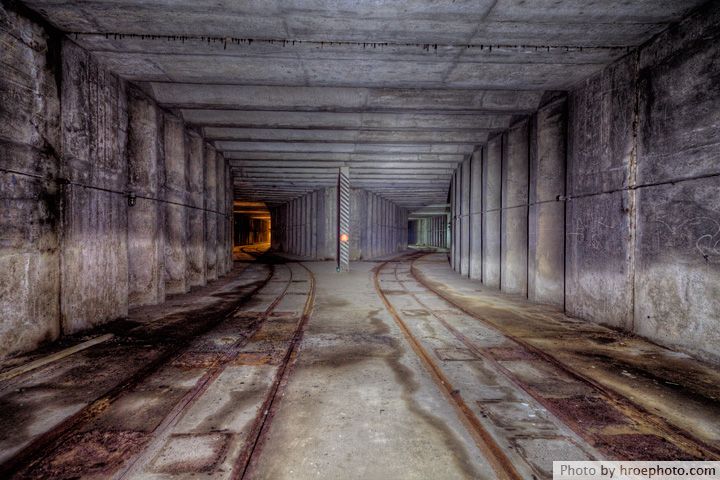 Annually, the Underground hosts the
World Press Photo exhibition
, a stage for the year's most stunning works of photojournalism. The space also hosts film premieres, paint parties, community rallies, art markets, comedy shows, operas, go-go nights, silent disco yoga, and many other events.
In DC, the only other game in town for these sorts of cultural showcases are the Smithsonian and the Kennedy Center. But these are essentially national venues. They cater to huge events aimed at the political class and tourists. The District of Columbia doesn't have industrial buildings which means there are precious few places for homegrown events. A community-focused gallery in the abandoned trolley tunnels beneath Dupont Circle, one of the most important neighborhoods in the city, perfectly fills that hole.
"The city is still divided in many ways," says Lucrecia Laudi, Co-Founder and Director of Volunteers at the Underground. "But with this space, there is a place for Go-Go in Dupont Circle. We are offering an opportunity for them to perform downtown. These lesser known singers can have their moment. And the movies can have their moment. At the Kennedy Center, they can't have this moment."
Hunt says that even though the Underground still needs substantial work, its design will stay spartan – a clean, blank canvas to be filled by whatever art currently occupies it. The vision is to have an interior like the Kunst Im Tunnel in Dusseldorf with a surface presence like London's open-air Serpentine Gallery.
"We didn't want this to just be a regular event space," says Laudi. "Our idea was to always have architecture design, urban design, city planning, and talk about how space influences people, cities, the things that connect people's lives. It's a platform to talk about architecture."
Leading by example, Hunt and the Underground want to stimulate conscious architecture in a city dominated by beige bureaucratic buildings. "We're preparing for a second competition," says Hunt. "This time we're doing it for our main entry. It's called
ReThink DuPont
. There's two parts, a micro and a macro. The macro is to develop an urban concept of how DuPont might be made better, because as is it's just a traffic island. The second part, the micro part, is the built part of the competition which is to design a new entry or canopy-like structure on top of our entry to give us a visual identity on the street level and signal that there is an institution below grade."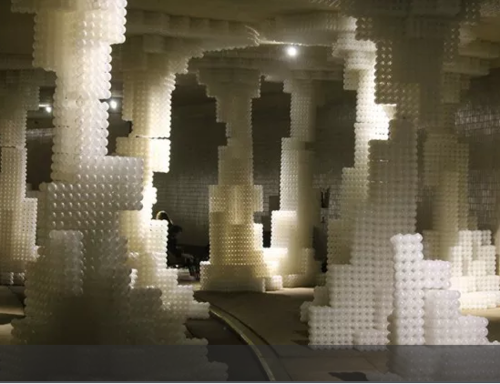 Ultimately, the Underground envisions a landmark canopy for each of their nine entrances. These visually interesting markers would frame all of Dupont, making it more hospitable to pedestrians, community, and discourse.
The path to the Underground's current form has involved a nauseating obstacle course through the very bureaucratic beast the space seeks to oppose. For example, the location. Dupont Circle is not DC owned, it's a national park. The National Park Service is a federal agency who won't lift a finger unless they're approved to do so by Congress.
Then there's DC – it's not a state. So no representation in Congress. What motivation is there for a congressman from neighboring Maryland or Virginia to lend support for something that won't be used by their constituents? Connecticut Avenue, which runs beneath the circle, is technically a federal highway, so that adds more red tape.
When a project like New York's High Line wants funding, they get help from senators, the governor and the city. State, local, all the way down, the money flows. While the Underground may be the perfect project for DC, DC turned out to be a terrible fit for the Underground.
The hurdles above are just a taste of why Washington, DC struggles to escape its current architectural doldrums. Even the new gentrificational wave of construction leaves nothing but bland boxy condos in its wake. As one of the few community-focused artistic ventures in the city, the Underground and its Board are swimming against the current in their fight to keep the space afloat.
"The city is playing with us," says Laudi, in reference to a lease renewal that has turned into a minor skirmish. "What the mayor's office would like to do, now that they see that it works, is to give it to someone who can do development. Which by the way the neighborhood doesn't want. All the neighborhood organizations support us; they don't want drunk people or noise; they want a cultural space. Our politics is to keep building, because the more we show and the more public support we have, the less they can say they don't want us."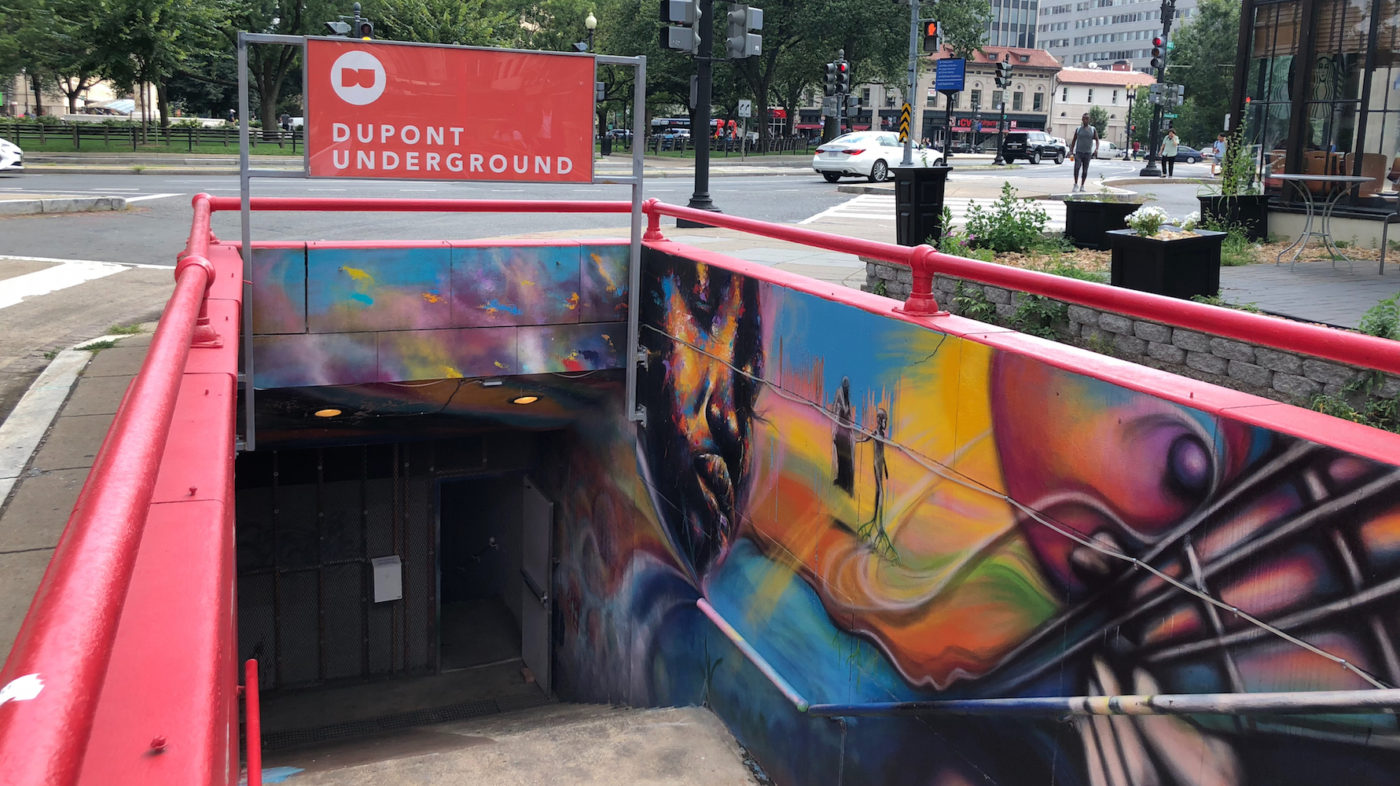 For Hunt, the Dupont Underground is an embodiment of the ideals he learned coming up in Spain. "In Barcelona they were explicit – in building a democracy, one of the fundamental objectives is to create conditions for the emergence of talent. They lived under military repression for 40 years, they understood democracy as creating the conditions for the emergence of talent. And that's exactly what happened. Young architects were allowed to practice and experiment and think about 'What is our city?'"
"Architects are so isolated, they're just trying to survive now, but they should be given the mandate to help restore democracy, because our democracy is collapsing. A gallery can be a sort of megaphone in a public space. That's what's driving it. And we've been met with enormous resistance. Enormous failure of imagination. Enormous inertia."
The
Re-Think Dupont Circle competition
has recently extended its deadline until January 15, 2021. Jury Review will be from February 1-8, 2021 and finalists will be notified on February 12, 2021.
Click here
for more information.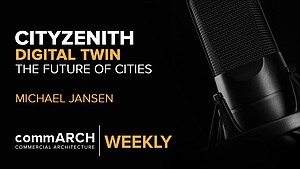 CityZenith's Michael Jansen on Digital Twin & the Future of the Urban Environment | commARCH Weekly 07/2020
In this episode, commARCH has a dialogue with Michael Jansen, Founder and CEO of CityZenith, to discuss the burgeoning landscape ...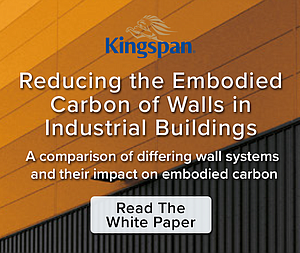 Reducing the Embodied Carbon of Walls in Industrial Buildings
Kingspan partnered with Kieran Timberlake to quantify how Kingspan can reduce embodied carbon in industrial buildings.