windows
Aviation Takes Off At Mancini
February 13, 2020 - by commARCH
John Anthal Promoted to Principal to Strengthen Firm's Aviation Group
Across the country, the investment in airport design and construction continues to rise aggressively. Having recognized the opportunity to strengthen and propel its aviation footing, Mancini announces the promotion of John Anthal to principal. In this role, Anthal will continue to push growth of the firm's aviation work across airports throughout the country and abroad.
"Not only did John build a completely new group at Mancini, but he did it while reinventing how we define airport design," said Christian Giordano, president. "John has the discipline to go back to an airline or authority and say 'This doesn't make sense, let's look at it this way…' if a plan isn't up to snuff. His dedication and leadership has grown the practice and strengthened his team to tackle bigger, more complex projects."
Anthal, a graduate of New Jersey Institute of Technology, has led design projects at major airports like Newark Liberty International Airport (EWR), Philadelphia International Airport (PHL), and Boston Logan International Airport (BOS) for major carriers like American Airlines, Southwest Airlines, United Airlines, and Delta Airlines. His team's design for American Airlines' JFK International Airport Flagship Lounge earned the top spot on USA TODAY's 10BEST list of airport lounges across the globe. His team is currently completing logistics design in Terminal B at LaGuardia International Airport, the first new ground-up airport terminal in the United States in more than 25 years.
"When I came on board at Mancini, there was no aviation group, but my passion was recognized early on and I was always encouraged to pursue the work," said Anthal. "The time and resources Mancini gave me grew not only my skill, but the skills of my team – and right now we have some great work at the busiest airports in the country. We're ready for what's next—soon we'll even have our own terminal under our belt."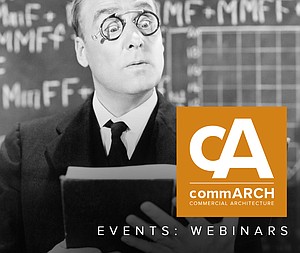 Owens Corning: LIVE Webinar Series
Online Educational Webinar Schedule for Architects is Attached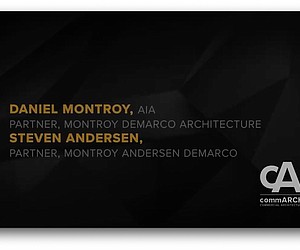 Seeing the Entire Picture
The coronavirus pandemic of 2020 changed commercial architecture, especially offices and other workplaces. Almost overnight, employers sent all of their ...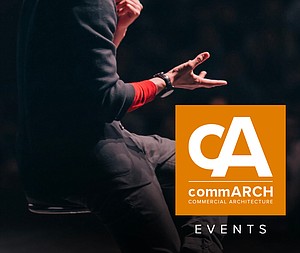 Join Vitro for live Continuing Education opportunities throughout the month of October.
Vitro is offering several online Continuing Education (CE) opportunities for you throughout the month of October.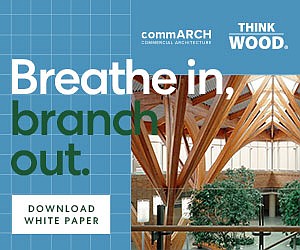 WHY DO WE FEEL BETTER WITH WOOD?
This commARCH White Paper focuses on how Wood shows psychological and physiological benefits, according to research. Wood has been used as a building material for millennia, but its benefits to people who live, work, and gather in the built environment are only beginning to be understood. Researchers are discovering that wood can contribute to the health and wellbeing of building occupants. While many people would agree that wood is visually pleasing, its aesthetic properties affect humans on a deeper level. Can the use of natural elements in building design enhance moods and reduce stress? Can they improve focus, creating environments that enhance productivity and learning? In this white paper, we'll examine the benefits of an emerging design approach, and the science behind it