February 13, 2020 - by commARCH
First-Ever Oat Foundry Picture Flap Display
Detroit-based 
Shinola
 is a design brand that crafts products that are built to last. From timepieces to bicycles, the brand is defined by the meaning behind each and every product they create. Operating a watch factory in the city, Shinola is also known for its support of American business and manufacturing, partnering with companies that share in an unwavering commitment to quality. The Picture Flap display is a new, dynamic alternative to conventional static retail boards, and a refreshing alternative to digital displays. This holiday season, Shinola set out to tell their brand story in a new way at their King of Prussia mall location. With the intention to captivate customers, they partnered with Philadelphia-based engineering design agency
Oat Foundry
to debut their new Picture Flap product—an image based analog display designed specifically for retail stores. The Picture Flap display is a new, dynamic alternative to conventional static retail boards, and a refreshing alternative to digital displays. It 'clacks' to form new retail merchandising images, with a mechanical movement that engages audiences. "We have followed the work Oat Foundry has done for some time now, and our brands are aligned in that we are all about developing quality, well-designed products," said Mario Hernandez, Director of Visual Merchandising & Store Design at Shinola. "With Picture Flap, we're able to create a display that's impactful and memorable—and completely unique to Shinola. We're thrilled to be partnering with Oat Foundry on the launch of this innovative display." The Oat Foundry Picture Flap 'clacks' as it flips to form an image or message, capturing the attention of shoppers in a way that a static window display cannot. And unlike static displays, the Picture Flap features a cloud-based messaging interface that allows retailers to set schedules on the display using an iPhone or tablet. The display will then know to follow that image order down to the minute. Up to thirty high-resolution images can be printed across the entire display surface, or a single image can be printed on each individual module to form a collage. Each Picture Flap is hand-built at Oat Foundry's Philadelphia, Pennsylvania shop, offering a range of customization and guaranteed quality. Plus, Picture Flap is completely modular – meaning nearly any size and orientation is possible. While Shinola plans to showcase an analog version of their Holiday Collection with products that will encourage customers to spread the joy of quality this holiday season, the Picture Flap gives Shinola the capability of highlighting those top giftable items, including
Monopoly®: Shinola Detroit Edition
,
leather goods in Navigator
, and the
Shinola Monster Automatic Collection
in a more compelling way.
"The Picture Flap brings a new element of engagement in retail stores and allows Shinola continue to tell their brand story in a dynamic way," said Oat Foundry's Marketing Director, Jeff Nowak. "Shinola's commitment to Detroit and American manufacturing as a whole has inspired us for years. It's an honor to work with them, and to be part of their commitment to backing American makers."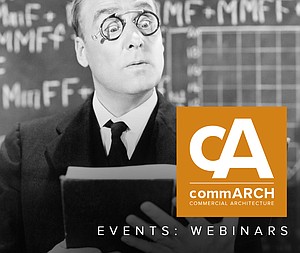 Owens Corning: LIVE Webinar Series
Online Educational Webinar Schedule for Architects is Attached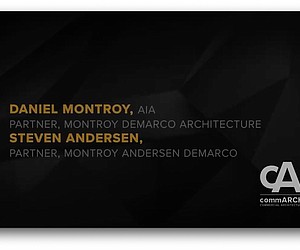 Seeing the Entire Picture
The coronavirus pandemic of 2020 changed commercial architecture, especially offices and other workplaces. Almost overnight, employers sent all of their ...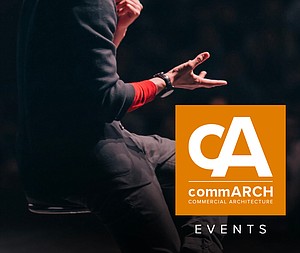 Join Vitro for live Continuing Education opportunities throughout the month of October.
Vitro is offering several online Continuing Education (CE) opportunities for you throughout the month of October.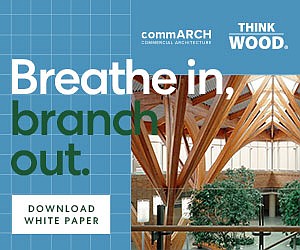 WHY DO WE FEEL BETTER WITH WOOD?
This commARCH White Paper focuses on how Wood shows psychological and physiological benefits, according to research. Wood has been used as a building material for millennia, but its benefits to people who live, work, and gather in the built environment are only beginning to be understood. Researchers are discovering that wood can contribute to the health and wellbeing of building occupants. While many people would agree that wood is visually pleasing, its aesthetic properties affect humans on a deeper level. Can the use of natural elements in building design enhance moods and reduce stress? Can they improve focus, creating environments that enhance productivity and learning? In this white paper, we'll examine the benefits of an emerging design approach, and the science behind it