Featured
Bim 360 Innovations Facilitate Fund-Raising For The U.S. Olympic Museum
July 23, 2020 comm ARCH
 At the pinnacle of human achievement are the places we create, the relationships we forge and the people we become. Perhaps the most relentless among us are Olympians; people whose physical gifts and lifelong fortitude lead them to a singular goal: to be the best in the world. Honoring the legacies and the spirit of the Olympic Games is no small task, so the opening of The United States Olympic Museum in Colorado Springs, CO in late 2019 will just be the beginning of its mission to memorialize American Olympians' achievements. "U.S. Olympians and Paralympians inspire us all," says Chris Liedel, chief executive officer of The United States Olympic Museum. "They deserve a cultural destination that celebrates their dedication to a heroic journey." With a dynamic building form that defies typical construction, the museum's long-term ambitions call for an ever-evolving collection of exhibits honoring U.S. Olympic history and achievements. Designed by architects Diller Scofidio + Renfro, the museum's iconic form idealizes athletic elegance by twisting itself around a central atrium in a centrifugal motion. The design is inspired by a discus thrower winding up and unfurling to release, creating supreme force using only his body. Though just four stories high, the museum's internal structure is composed of fifteen independent elevations gradually spiraling down from the top-floor welcome center. No two planes run parallel for long as visitors descend through a series of loft galleries at a pace propelled by individual motion and interest. The exterior skin is composed of nearly 10,000 interlocking aluminum petals, each independently modeled, fabricated and precisely installed to reveal a beveled athletic armor resembling metal in motion. "The museum's world-class architecture sets the stage for success and contributes to Colorado Springs' City of Champions initiative," shares Liedel, who joined the endeavor in May 2018. "The intent is to deliver an equally impressive visitor experience that showcases a collection of customizable content that refreshes continually. The Diamond Donor Program is an important part of that mission."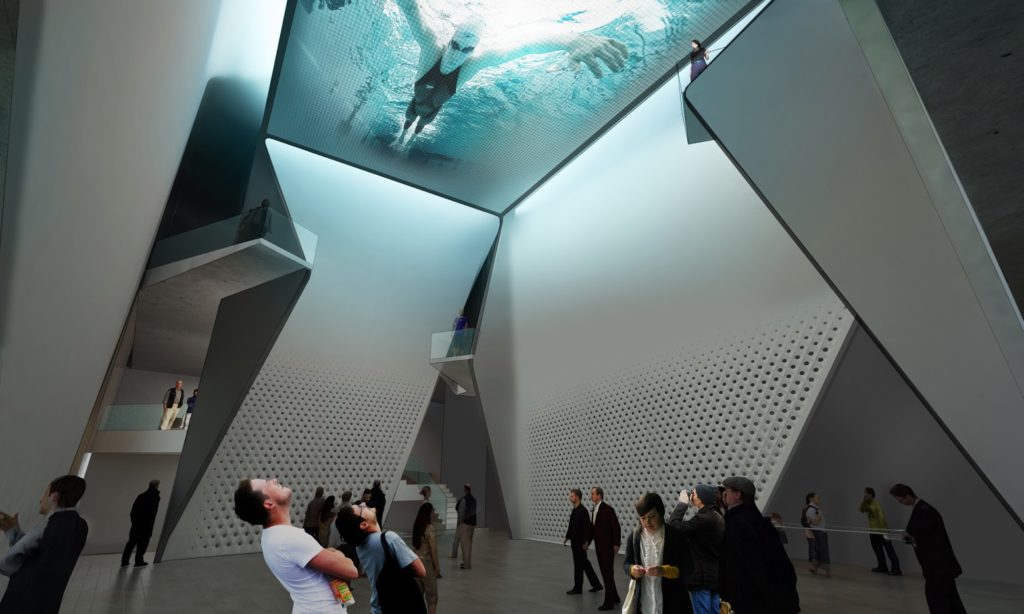 Leveraging the structure's incredible design, intensely intricate construction and important role in preserving future U.S. Olympic and Paralympic history as it happens, the museum is now offering a unique sponsorship opportunity to the public. Responding to an outpouring of interest from athletes and the public, the newly launched Diamond Donor Program allows individuals, communities, organizations and businesses to have their names involved in the museum's creation. "Donors are now able to adopt panels to memorialize the achievements of America's hometown heroes. The proceeds will fund the museum's ability to continually refresh content," Liedel says. The challenge of using a three-dimensional design and construction model as a fund-raising platform was new for Liedel, whose previous leadership roles included six years as President of Smithsonian Enterprises and 16 as the CEO of National Geographic. "We formed a strategic partnership with MG, a construction information technology specialist. They were able to take this wonderful intellectual asset in the Building Information Model (BIM) and make it accessible to the public in an intuitive, web-ready way." Jarod Schultz, Director of Research and Development for MG AEC Technology Partners (MG), employs the latest technology to push the edge of innovation on unusual challenges while delivering measurable results. MG offers clients a holistic approach to design and construction management software from sales to training, to workflow analysis. "MG's goal is finding solutions to challenges regardless of where they start," Schultz says, whose nearly 30 years on the front lines of design and construction technology has afforded him great perspective on the pace of change technology today. When MG was approached by GE Johnson Construction Company to help develop the Diamond Donor Program using the BIM model for the museum, Schultz understood that it was an extraordinary opportunity. "We are taking an astounding amount of information and bite-sizing it for global fundraising to honor U.S. Olympians in this awesome building. Very cool stuff!"

Fundamentally, the technological challenge was to figure out the most efficient pathway through the process. Conceptualizing the logistics of how users would interact with the model to virtually visit the museum, to become invested in panel adoption and to create personalized messaging on a panel or series of panels was mapped out, engineered, tested and launched. Because the panel fabrication, placement and installation sequence required by construction was so precise, serial numbers were required to make each one wholly unique and identifiable on the finished building. Like buying a star, sponsors will receive a certificate of adoption and a unique url generated for them to share privately or publicly. A key component of MG engineering solution was Autodesk Forge, a cloud-based developer's toolbox that unlocks the power of design and engineering data to connect teams, workflows and processes. Through thoughtful systems integration, MG is using Forge to enhance and customize the connections between design and construction teams building structures such as the U.S. Olympic Museum all over the United States. Forge is used to develop links between the BIM model and outside data inputs such as cost, schedule, weather, GIS mapping, enterprise resource planning, staffing—anything that can be mathematically quantified. "Whether its sustainability and energy performance, increasing productivity through workflow improvements or donating to a good cause," says Schultz, "technology should always be an asset in enabling clients to achieve their vision." To learn more about U.S. Olympic Museum's Diamond Donor Program please visit: www.usolympicmuseum.org/adopt-a-panel.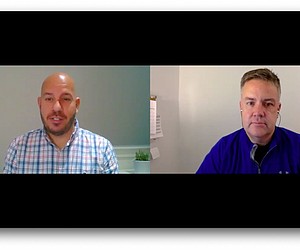 Cities and Farms are Connected
One of the byproducts of the COVID-19 pandemic, and the economic upheaval and social unrest that followed it, has been ...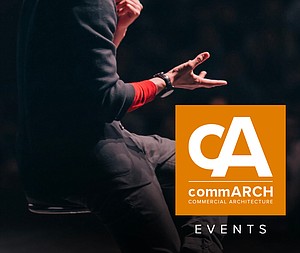 Join Vitro for live Continuing Education opportunities throughout the month of October.
Vitro is offering several online Continuing Education (CE) opportunities for you throughout the month of October.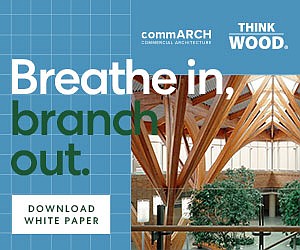 WHY DO WE FEEL BETTER WITH WOOD?
This commARCH White Paper focuses on how Wood shows psychological and physiological benefits, according to research. Wood has been used as a building material for millennia, but its benefits to people who live, work, and gather in the built environment are only beginning to be understood. Researchers are discovering that wood can contribute to the health and wellbeing of building occupants. While many people would agree that wood is visually pleasing, its aesthetic properties affect humans on a deeper level. Can the use of natural elements in building design enhance moods and reduce stress? Can they improve focus, creating environments that enhance productivity and learning? In this white paper, we'll examine the benefits of an emerging design approach, and the science behind it