July 27, 2020 - by commARCH
Send this article to a friend
Project: Braille Institute Anaheim Facility
Location: Middletown, New York 
Architects: Ware Malcomb, Irvine, California 
Client: Braille Institute 
The Braille Institute is a non-profit organization offering a broad range of free programs, classes, and services for thousands of students of all ages to empower themselves to live more enriching lives with blindness and vision loss. Founded in 1919 in Los Angeles, the Braille Institute first opened its Anaheim facility in 1971, with Ware Malcomb completing various projects on their campus since that time. Having served the community for four decades, the existing buildings were demolished to make way for a new state-of-the-art facility.
The new, 14,735 square foot single-story facility includes a variety of unique spaces, such as an instructional kitchen, to teach the visually impaired life skills and how to navigate through the world. The new building also features a central courtyard that contains multiple auditory and tactile guides including a bubbling fountain and contrasting surfaces.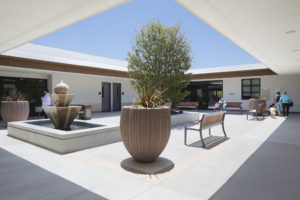 "Moving all of Braille Institute's Anaheim facilities together into one large building instead of several smaller ones has made it much easier for their patrons to navigate, and creates operational efficiencies," said Tom Myers, Regional Vice President of Ware Malcomb.
"The Braille Institute has been providing vital services for the visually impaired community in Southern California for 100 years, and this new space will allow them to do even more in the decades ahead," said Mary Cheval, Director, Interior Architecture & Design of Ware Malcomb.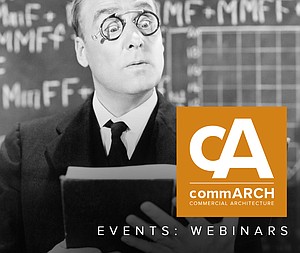 ABX | IWBC Virtual Experience Takes Place in Two Weeks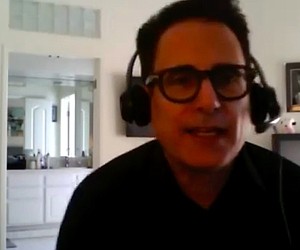 Project HEROE
HLW developed a concept to bring healthcare and other experts to the "ground zero" of a disaster and mitigate it ...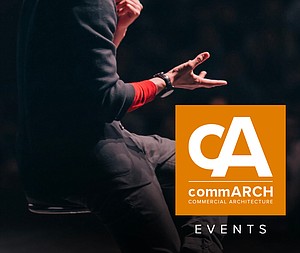 Midwest Build Week Online
Midwest Build Week Online is the largest virtual/online event covering all the latest projects and opportunities for the construction industry in Chicago and the Midwest.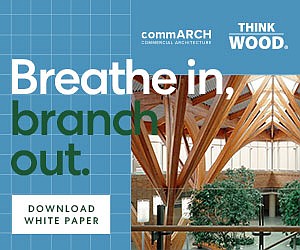 WHY DO WE FEEL BETTER WITH WOOD?
This commARCH White Paper focuses on how Wood shows psychological and physiological benefits, according to research.