June 01, 2020 - by commARCH
Send this article to a friend
Opened spring of 2019, 50Fifty DTC, a 400,000-square-foot, a 12-story office tower in the Denver Tech Center, launches a new era of office design in south Denver. Developed by Corum Real Estate Group in partnership with Clutch Design Studio, the building is shifting the landscape of the city's office park. 
"Traditional office park building design is outdated and doesn't address what businesses want and need to maintain a competitive edge in this market," says Clutch Design Studio President Matt Robertson. "Our client came to us with the directive to not design 'just another office building.' What we delivered sets a new bar for the Denver Tech Center." 
As Clutch Design Studio's largest project to date, the award-winning 50Fifty DTC employs six-floor plates, integrated parking, floor-to-ceiling performance glass, and strategically placed light wells to both maximize site effectiveness and promote workplace wellness. 
"The light wells animate the interior of the building, providing direct access to natural light throughout, which is rare for buildings of this size and type," says Clutch Director of Design Robin Ault. "This not only enhances the work environment, but it also reduces the need for artificial illumination, which studies show negatively affects worker health and causes loss of productivity." 
With expansive views, high-end finishes, and a building envelope more reminiscent of dense urban areas, 50Fifty provides a more modern approach for companies who want the amenities and style of an urban location, but prefer to locate in South Denver. 
"
Office building design needs to be reimagined to meet the needs of today's workforce, and address the challenges of urban sprawl," says Ault. "By uniting parking and office space in a single building envelope, 50Fifty DTC transfers a design narrative historically found in dense urban environments to the suburban landscape, and creates a new paradigm for the future of the Denver Tech Center." 
Located at 5050 South Syracuse Street with easy access to I-25, I-225, and the RTD Light Rail, the amenity-driven, Class AAA space is currently pending LEED Gold certification. 
Key Design Elements 
Integrated Parking Six stories of office space sit on top of eight parking levels (two underground) in one building envelope. Each level offers 30,500 SF of column-free plates ensuring panoramic views from every floor. By incorporating parking within the building, a technique common in denser urban environments, Clutch Design Studio expanded the building footprint while maintaining the aesthetic qualities of a singular structure. 
Curtain-Wall Façade The building exterior is skinned in a custom-engineered curtain wall. At the base, Sierra White granite panels provide cover for parking. As the building rises, high-performance, blue Viracon glass panels punctuate the granite, forming a pixelated pattern that reflects the surrounding environment. Aluminum caps and LED-lined fins are strategically placed across the exterior. The fins illuminate at night to add shimmer and contrast to the building façade. 
"The exterior façade lighting along with the intricate details in the lobbies and porte-cochére presented many challenges to the design team," says Nate Otterson of Hunt Electric. "The goal was to create lighting on the exterior that completed the vision of 'sailing' with a uniquely modern approach in other areas." 
Strategic Light Wells Integrated parking required expanded office floor plates beyond the recommended 45-foot depth (the approximate distance light natural light can penetrate into interior corridors). To ensure core spaces—including centralized restrooms—receive natural light, Clutch incorporated two 25' x 35' open-air light wells. While promoting a connection to the exterior, the light wells flood the center of each floor with daylight. 
Porte-Cochére Guests enter the building through a dramatic Porte-cochére flanked by V-shaped columns. An elegant interior glass curtain provides a direct view into the marble-lined lobby, while an adjacent terrace offers a semi-private, garden level space. 
"For us, the most challenging aspect of the project involved transferring multiple full height columns, by means of story-deep steel-plate girders, to signature 'V' shaped columns. These columns create a dramatic entry, unlike any other building in the Tech Center," says Shane McCormick of Martin/Martin. 
Nautical-Inspired Detailing The interiors incorporate subtle, nautical-inspired materials and patterns marked by an emphasis on craftsmanship. This reference and materiality extend to the surrounding landscape, where a monolithic palette of gray granite, steel, concrete, and wood is draped in drought-resistant ornamental grasses that move and respond to the wind. 
"Our client gave us a photo of a sailboat as inspiration for the design, so I used patterns, textures, and layers as abstractions of nautical scapes," says Clutch's Head of Interior Design Kristen Tonsager. "Veined marble mirrors the movement of water. Herringbone tile nods to the twist-braided rope. Repetitive forms nod to slapped hulls. "We translated the timeless quality of traditional nautical design into spaces that feel both elegant and approachable without feeling like it was a theme park." 
On the exterior, landscape architecture firm Civitas also played with the sailboat theme. "The stability of the building against the moving landscape expresses the idea of a yacht moving through open water," says Craig Vickers of Civitas. "Conceptually, our emphasis on materials and craftsmanship references yacht construction, while the grass palette characterizes motion. Realistically, we live in a prairie, and opted to use grasses that evoke our native landscape while minimizing water usage." 
Architecture: Clutch Design Studio Development: Corum Real Estate Group GC and Construction: Hensel Phelps Civil and Structural Engineering Design: Martin/Martin Landscape Architecture: Civitas Curtain Wall Façade: Harmon Lighting Design: Hunt Electric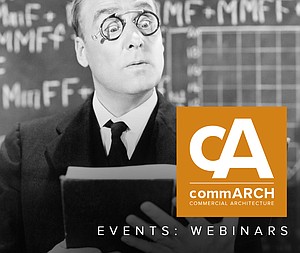 ABX | IWBC Virtual Experience Takes Place in Two Weeks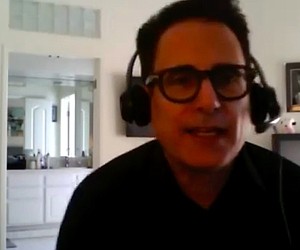 Project HEROE
HLW developed a concept to bring healthcare and other experts to the "ground zero" of a disaster and mitigate it ...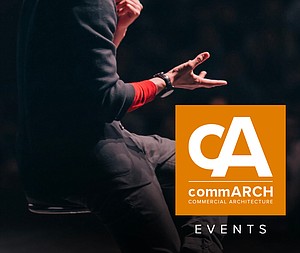 Midwest Build Week Online
Midwest Build Week Online is the largest virtual/online event covering all the latest projects and opportunities for the construction industry in Chicago and the Midwest.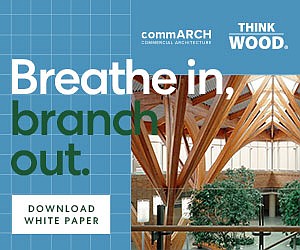 WHY DO WE FEEL BETTER WITH WOOD?
This commARCH White Paper focuses on how Wood shows psychological and physiological benefits, according to research.