Dialogues
Lead By Example
Five women share story of inspiration, resistance, and perseverance in architecture
June 23, 2020 - by commARCH
Throughout much of history, architecture was a male-dominated profession. But that is changing. 
Lured by the profession's unique combination of creativity, problem-solving, analytics, and collaboration, women are pursuing careers in architecture in increasing numbers. 
Between 40-50 percent of students in architecture schools are women*.  

Women make up nearly two in five newly licensed architects†.  

And women are eagerly pursuing their licenses, earning them ten months sooner than men†. 
There is still a long way to go, as women are severely under-represented in the profession's leadership. Only three of the top 100 firms are led by women‡, and just 10 percent of the highest-ranking jobs at leading firms are occupied by women**. 
* A Short Survey of Women in Architecture. Retrieved from www.world-architects.com 
† Demographics. Retrieved from www.ncarb.org 
‡ The Female Architects—Surviving the Journey to the Top. Retrieved from www.archinect.com 
** Industry veteran offers advice for women in architecture. www.archpaper.com  
The environment for women in the profession is changing, and it's being led by some of the profession's preeminent women. Distinguished leaders who have overcome barriers to rise to positions of influence. 
And pave the way for future generations of female architects. And all architects. 
Five such leaders met with the editors of commARCH to share their stories, offer their views on inclusivity, and inspire young people to pursue careers in architecture. 
---
Opportunity Comes from Passion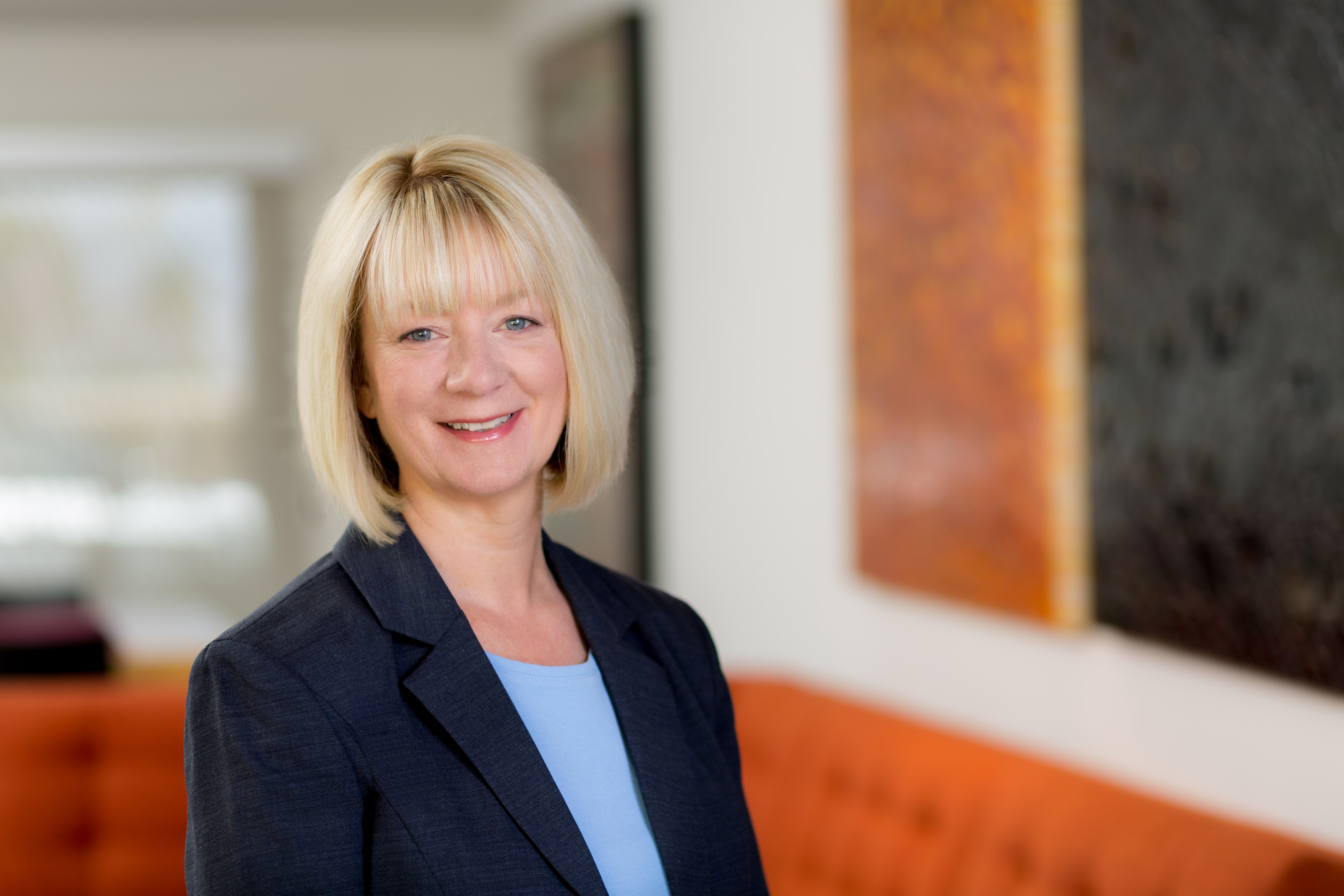 Senior Principal, California Region Leader, DLR Group, Los Angeles 
At the age of 12, Touschner knew she wanted to be an architect. But she was taught that architecture was not a job for a woman. Instead of discouraging her, that only strengthened her resolve. 
commARCH: What did people tell you when you said you wanted to become an architect? 
Pam Touschner: I grew up (being told that as a woman) you were a nurse or a teacher…maybe a secretary. And that that's what you did. Even my mother questioned (becoming an architect). She asked, "Are you sure you want to do this?" And my response was, "Have I ever not done anything I said I was going to do?" That was probably my first time (standing up for myself). I'm gonna do this, (no matter what) is thrown at me. 
cA: Why is it important for women to be in architecture? 
PT: We all bring something different to the table whether (it's from) our gender, or how we were brought up, ethnically, what we're exposed to. I think all those experiences build upon the the places that we design. As an architect, an engineer, an interior designer, you're trained to solve a problem. (Sometimes) it means that you're building something. In some cases, it could be the space in between. It could be how you arrange the furniture. What's the color that you use on the walls to make somebody feel safe and secure? How do you create spaces within a school so that you can learn better? 
cA: What has architecture given to you? 
PT: (Working in healthcare) it's so rewarding to sit at a table with a nurse and a doctor and talk about what they do and how to design the space… so that they can do what they do best. (Designing schools), there is nothing that we could do that's more important than educating our future. 
cA: What advice do you have for young women entering the field? 
PT: If you have a passion for it you put in the time, you'll excited about it and I think opportunity comes from it comes from that passion. 
Risk Takers Become Great Leaders 
Kavitha Marudadu, AIA, LEED AP 
Associate Principal, DMAC Architecture, Chicago 
A native of India, Marudadu is driven by the impact architecture can have on people. She believes her responsibilities don't end until the project is complete, her visions is realized, and her client's needs are met. 
commARCH: What is your approach to designing buildings? 
Kavitha Marudadu: I strongly believe that the success of the design is rooted in how specific it is to the site and program and the client's needs… It's important to have a creative way to express the design, but it is also equally important to execute it right. I'm involved in the project from beginning to during construction. I'm on site making sure that it gets built the way it was intended to be. And when everything comes together, it's truly a joy to see that come to fruition. 
cA: What inspired you to pursue your career? 
KM: I grew up in Chennai. It's a dense urban city in Southern India. Southern India is a beautiful part of the country. It's very rich in culture and heritage and architecture. But…the idea of conscious design was not accessible to everyone. I was always intrigued by the role of design and how it can impact human life 
cA: How has the work environment changed for women over the years? 
KM: There's never been a better time to be an architect than now. We see more and more women taking on leadership roles in the design industry. Can it be better? Yes, it can be. But it is changing, and I see there is promise in that in that sense. As architects it is our responsibility to shape the future…built environment. Creativity is important, (and) at the same time it's important to be analytical and women are generally good at that. We are natural risk takers but at the same time we are pragmatic and that helps us become the great leaders that we need for the future. 
cA: Why should young women pursue architecture? 
KM: Architecture is a very rewarding profession. To be able to use design as a way to affect people's lives…is a huge opportunity. And if you have the passion and the aptitude for it, it's one of the professions where you can feel truly rewarded. 
---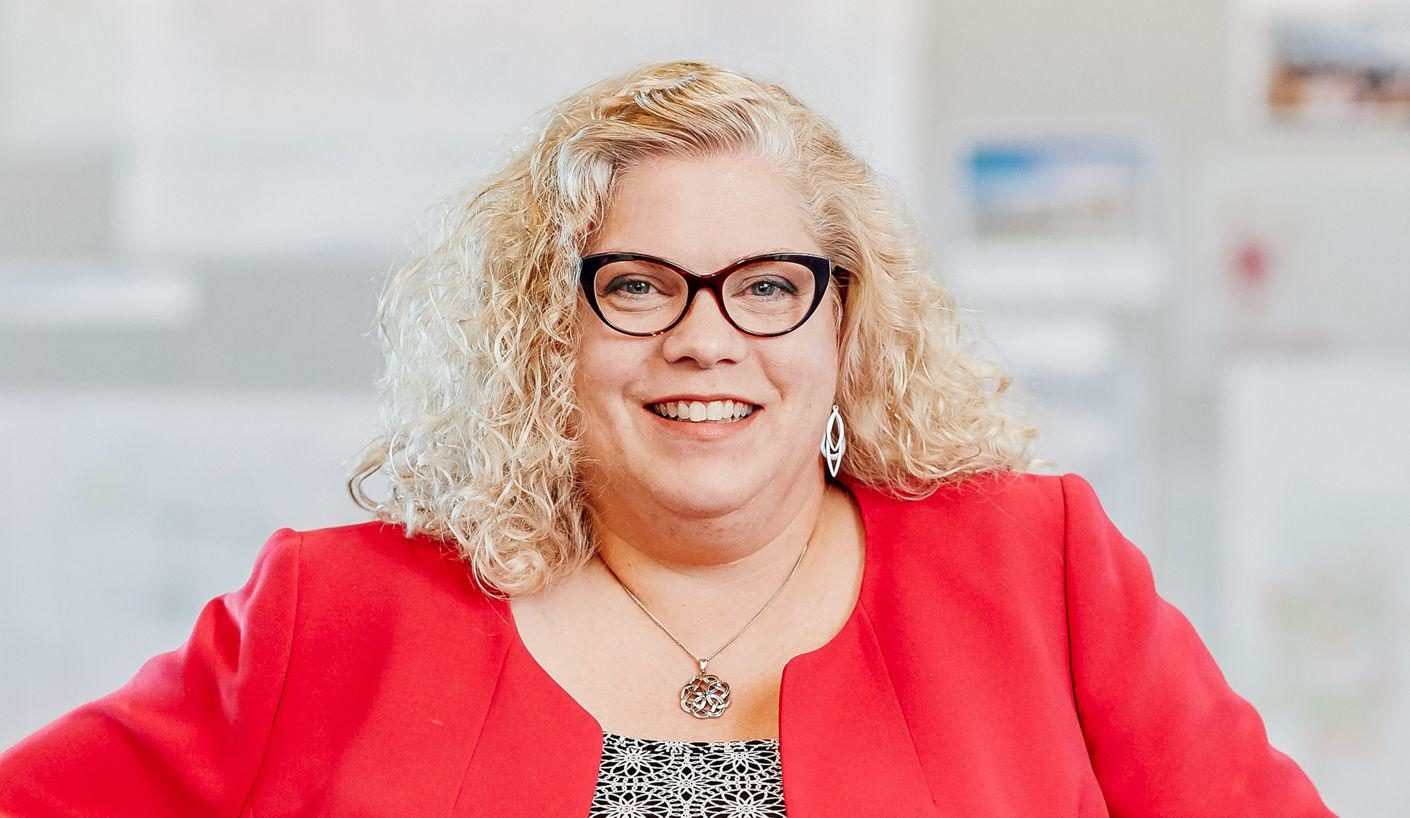 Angela Whitaker-Williams, AIA, LEED AP, 
Principal, K-12 Education, Perkins and Will, Austin 
When she was young, Whitaker-Williams derived personal joy from making things. As an architect, she still has that joy, but it also comes from building relationships with her clients and delivering an experience for them. 
commARCH: Who was your biggest influence in pursuing your career? 
Angela Whitaker-Williams: My dad was a big influence. He was a firefighter in Dallas and on his days off we would hang out in the garage and make things. So I spent a lot of my youth growing up with power tools. Anything I dreamed up we would make in the garage. And that was something that I considered fun and it was kind of father-daughter bonding kind of kind of stuff. But it gave me a love for taking a sketch and making something out of it, translating it to something real. 
cA: How has the environment changed for women over the years? 
AWW: When I decided to become an architect, I had no clue it was a male-dominated profession. And quite honestly, I didn't care because it seemed like the great mix of science and art and making stuff that I always loved. So I just went in full steam ahead. My first college experience was at Texas A&M; University and I was one of three females in a graduating class of 500 males. It never crossed my mind that that was an issue until I got in the workplace. In the workplace, it became a different story. 
cA: Why do you enjoy your work? 
AWW: Really, truly great architecture is about experience. If anyone's been to a really magnificent space, they carry it in their hearts. They remember what it felt like to be there, what it smelled like. Their memories of that place become even bigger than the place itself. Really great design carries with it the experience of being there and that experience becomes part of your life experience. 
cA: How does the profession benefit from having more women in it? 
AWW: It's really important to have women in the profession. Honestly, it's more than women. The profession needs diversity in general. Part of our job is to translate the needs of people into reality, into their dreams, their vision, and their vision is through a very diverse lens. And we as a design profession need a diverse lens to be able to reflect on that. It's all kinds of diversity that's required for us to really take a variety of life experiences and use that lens by which we hear things, translate those ideas and make them culturally appropriate for all people. 
---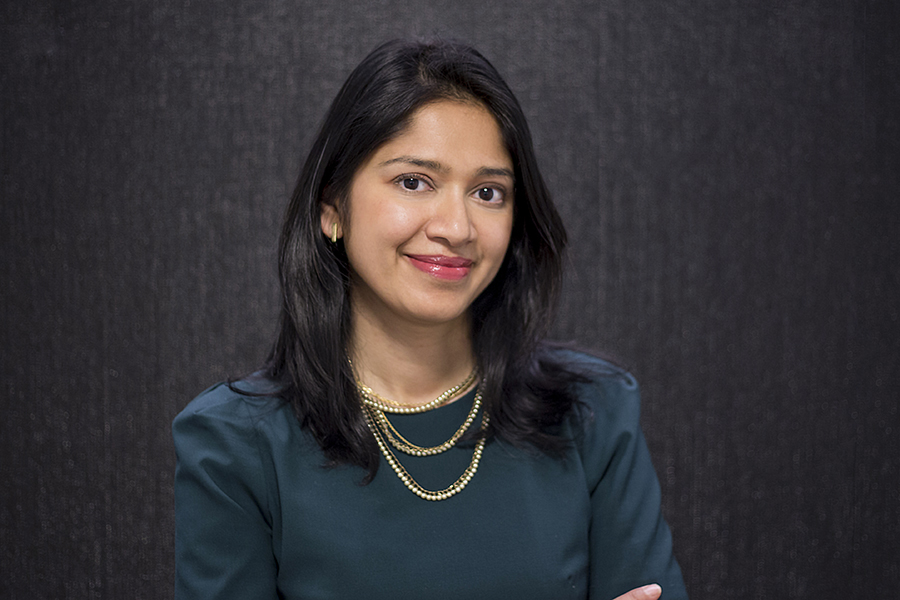 Suzette Subance, IIDA, NCIDQ, LEED AP 
Managing Executive/Studio Creative Director, TPG Architecture, New York 
For many women, starting a family means putting their careers aside. As a mother to two children, Subance knows the transformative power that parenthood has, but says that women don't have to give up the careers they love. 
commARCH: How did becoming a mother change the way you approach your work? 
Suzette Subance: Becoming a mother is a pivotal point in any woman's life. Your focus starts to pivot. For me, what it's done for me professionally, I've been able to really look to my team holistically, like really look at the holistic approach on projects and really looking into ways of empowering my team. Trying to see ways that I can make them do the best work that they can and also make me the best manager and leader that I can be. 
cA: What does the profession need to do to accommodate young parents? 
SS: (The architecture profession) has been changing over the past couple of years. And we want to see more of it. Women do need to be in leadership positions. Part of it is when women are starting a family, it becomes very challenging to stay. That's where you look towards how to support (your people). If I see this person as someone who could be a great future leader, how can I support them to keep them in the workforce? 
cA: Why is this important to the industry? 
SS: Inclusivity and diversity is the most important thing. The more people and the more diverse opinions and thoughts that you have at the leadership level just makes for a richer conversation. I think that's, that's really what you're trying to get at is really that idea of inclusivity and diversity. 
cA: What advice do you have for young women entering the field? 
SS: People don't become an architect or an interior designer or a furniture designer or an industrial designer because of the money. They do it because of the love. This is something that is a part of who they are. And I think that's what's really interesting about what we do. It's really about what you love. And I don't think anyone ever wants to say goodbye to their first love. They want to continue it. 
---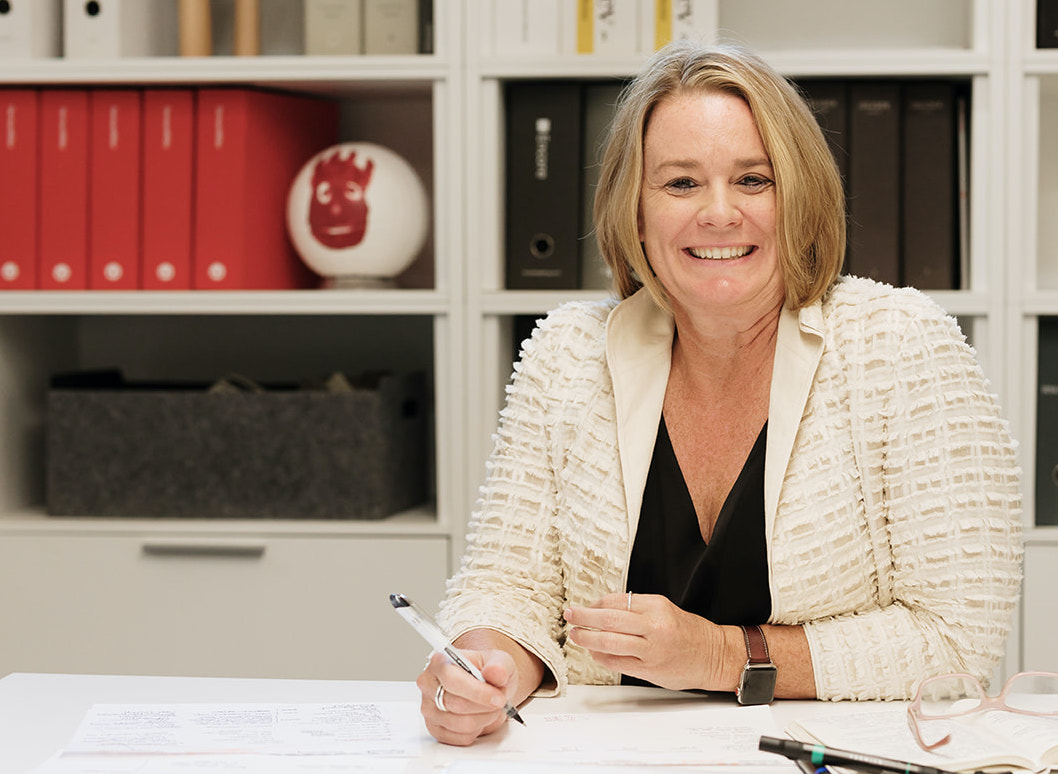 CEO, Wilson Associates, Las Vegas 
An industry veteran of more than 25 years, Campbell has dozens of high-profile projects in her portfolio. But perhaps her most impressive project was to realign the culture at Wilson Associates, empowering employees to achieve excellence. 
commARCH: How did you become interested in architecture? 
Beth Campbell: When I was a small child, back in the seventies (I would) go to cocktail parties with my parents. (When I got home I would) redesign the house that I was in. My dad caught me doing that. So he helped to get me a drafting table and all the paraphernalia to allow me to sketch and design at home.  
cA: What was it like working in a male-dominated field when you were starting out? 
BC: At my first job, we did a lot of K through 12 schools and I'd be on a job site, and I would get confused for a student teacher that got lost. I would say, "No, I'm the architect." So, it was just those things that would happen and it never really seemed to sway me or to upset me. 
cA: Why is diversity important to architecture? 
BC: In the world of architecture, in the realm of design, having a diverse workforce – whether it's gender or culture, ethnicity, backgrounds, how were you brought up, where you were educated – that actually gives a richer tapestry to the design firm itself. You'll come up with better design solutions. But quite honestly, without clients, we can't design. Our clients are very complex and varied. We in the industry need to be very cognizant of that and be very smart and continue to build up a wide range of skills within each of our own firms. 
cA: What do you say to young women entering the field? 
BC: I really look forward to the day in our industry of architecture and design that we could just be free of any bias. (When) there will be a day in evolution where it seems so seamless that we only realize that it is dissipated or disappeared when we look at it in reflection. In the meantime, all of us are in control over our own path and our choosing. I always say if you encounter a glass ceiling, first of all, is it real or is it perceived by you? But if you really have a glass ceiling, whether it be a legacy player refusing to retire or a gender bias, what I always say is you just simply need to find another room.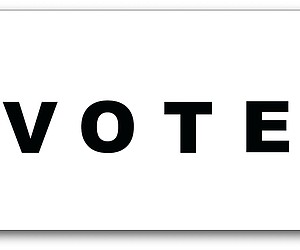 Build the Vote 3D Tour
GRAPHISOFT announces their "Build the Vote" effort. Using 3D designs in Archicad, made by firms from NY, DC, Chicago, and ...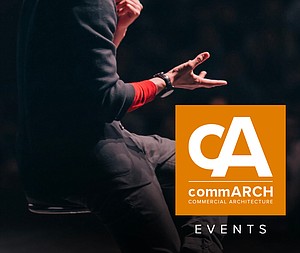 JAPAN HOUSE, Los Angeles Contest
Contest Inspired by internationally acclaimed Japanese architect Sou Fujimoto and his whimsical Architecture is Everywhere series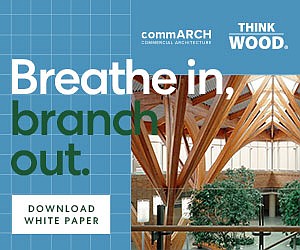 WHY DO WE FEEL BETTER WITH WOOD?
This commARCH White Paper focuses on how Wood shows psychological and physiological benefits, according to research. Wood has been used as a building material for millennia, but its benefits to people who live, work, and gather in the built environment are only beginning to be understood. Researchers are discovering that wood can contribute to the health and wellbeing of building occupants. While many people would agree that wood is visually pleasing, its aesthetic properties affect humans on a deeper level. Can the use of natural elements in building design enhance moods and reduce stress? Can they improve focus, creating environments that enhance productivity and learning? In this white paper, we'll examine the benefits of an emerging design approach, and the science behind it