Featured
Why Remote Working Will Not Replace the Office
May 12, 2020 - by Neil Ginty
Send this article to a friend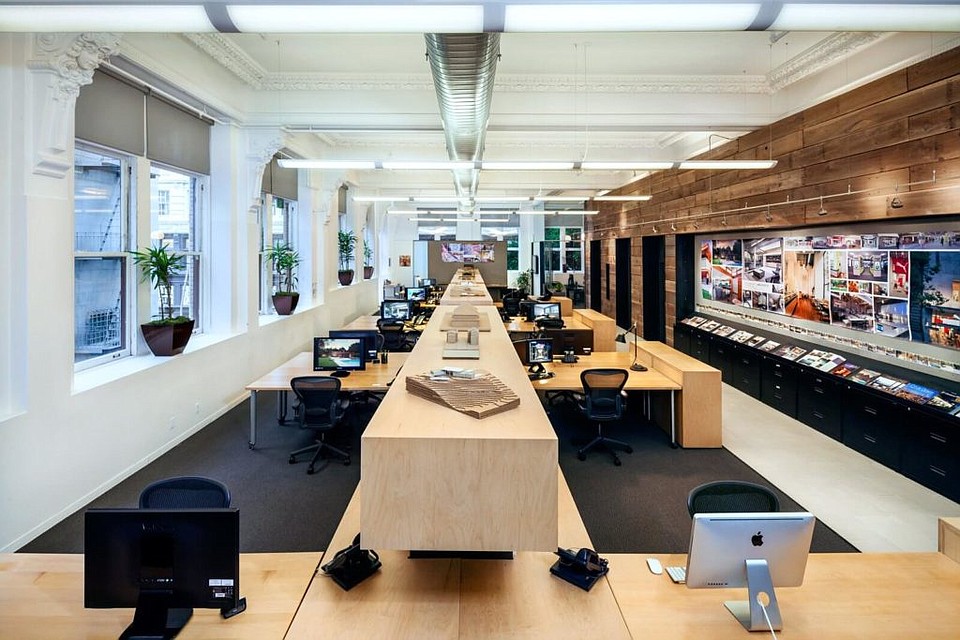 Photo: Lucas Fladzinski
Reports of the death of the office, it seems, have been greatly exaggerated. Some initially heralded the decline of the traditional workplace due to the sudden surge in people relocating to their homes because of the coronavirus. But according to Bloomberg, this great remote working experiment has left many feeling "overworked, stressed and eager to get back to the office". The trend in remote working was already rising, and the pandemic restrictions have given employees and employers alike an appreciation that it is feasible and can even increase productivity. Over one-third of American jobs could "plausibly be performed entirely at home" according to research by the University of Chicago. 
Learning on the Job
There is, however, an enduring value in the physical workplace as a forum for the exchange of ideas, as a healthy environment and a place that cultivates culture and brand identity. A Stanford study found that while remote working does increase productivity, most people just do not want to it. Loneliness and legitimate worries over career progression were two important reasons cited for why people preferred the office. The Stanford study was focused on junior staff in a call center and did not measure the learning or development outcomes of the individuals. It found that a physical workplace affords opportunities for incidental learning that are almost impossible in remote working scenarios. Even the use of impressive communication technology cannot replicate what employees gain by working amongst peers. Informal and incidental learningis a topic Professors Victoria Marsick of Columbia University and Karen Watkins of the University of Georgia have spent 30 years researching. Their findings placed a particular focus on the importance of the physical workplace when it comes to digesting and gaining the experience necessary to build a career. Through implied, social learning "we construct the mental, emotional, and interpersonal frameworks for processing all of our experience into knowledge," they found. "Whether undertaken collaboratively or not, the collective nature of the workplace nudges, imprints, or controls what is learned." 
Facilitating Innovation
Earlier this year, after years of research, Google's "Project Aristotle" released the findings of their mission to "discover how to build the perfect team." Among their key findings was the concept of "Psychological Safety" which is a sense that there is no risk associated with voicing an idea, question, concern or mistake. The research showed that teams with trusting interpersonal relationships, built by passive as well as spoken communication, are better able to innovate faster, achieve better deliverables and have higher job satisfaction. For highly collaborative fields, like architecture, the virtual office has its limits. "Remote working must have a threshold where productivity starts decreasing," said William Duff, founder of William Duff Architectsin San Francisco. "Collaboration is just better in person. Interacting with people feeds the soul. It is a piece of culture that was taken for granted that we are not taking for granted anymore," he said. With the continual erosion of genuine social connections and a squeeze for built space causing housing crises in our major cities, the workplace becomes crucial in creating a sense of belonging and establishing interpersonal relationships which are essential for one's mental health. William Duff also spoke to appreciating the role of the workplace as a controlled environment that can facilitate wellness and be kept sanitary. "The workplace can be safer than, say, the grocery store. The single company workplace can create a safer environment through filtration of the HVAC system and ensuring it regularly recycles the air," he said. "Ergonomic workstations and wellness rooms are already included in most new offices." 
A Matter of Life and Death
In a study for her book "The Village Effect," Psychologist Susan Pinker found that workers with an opportunity to socialize with coworkers for 15-minutes showed a 20 percent performance increase. "Building in-person interaction into our cities, into our workplaces, into our agendas bolsters the immune system, sends feel-good hormones surging through the bloodstream and brain and helps us live longer," she said in her 2017 Ted Talk. "I call this building your village and building it and sustaining it is a matter of life and death." The control that can make a physical workplace safe can also serve companies by helping to cultivate a culture and brand identity that are true to their values. "For us, one of our values is transparency," said William Duff. "All our conference rooms have clear glass doors. It is important that our staff know what is going on. "The architecture expresses our values in a literal sense and creates a very different connection than through a computer screen." In the post-shutdown reality, the spatial arrangement for workplaces will likely have to be rethought. The key will be about flexibility but its importance as a physical forum for the exchange of ideas, incidental learning and fostering of community will always remain important. 

---

Neil Ginty is a project architect at William Duff Architects in San Francisco and a freelance writer whose work is generally focused on architecture, design and urbanism. His work has always been end-user focused with an attention to producing high-quality yet well-functioning spaces, particularly when faced with highly challenging constraints. Originally posted on wdarch.com blog. Used with permission.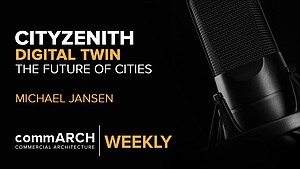 CityZenith's Michael Jansen on Digital Twin & the Future of the Urban Environment | commARCH Weekly 07/2020
In this episode, commARCH has a dialogue with Michael Jansen, Founder and CEO of CityZenith, to discuss the burgeoning landscape ...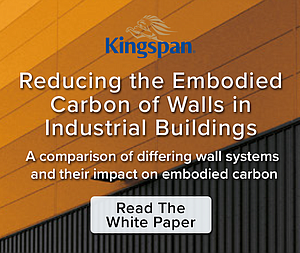 Reducing the Embodied Carbon of Walls in Industrial Buildings
Kingspan partnered with Kieran Timberlake to quantify how Kingspan can reduce embodied carbon in industrial buildings.