Architectural Firms
Finding the Correct Balance
Urbahn Architects and DS+C design a medical center for Puerto Rico's correctional facilities
November 12, 2020
Send this article to a friend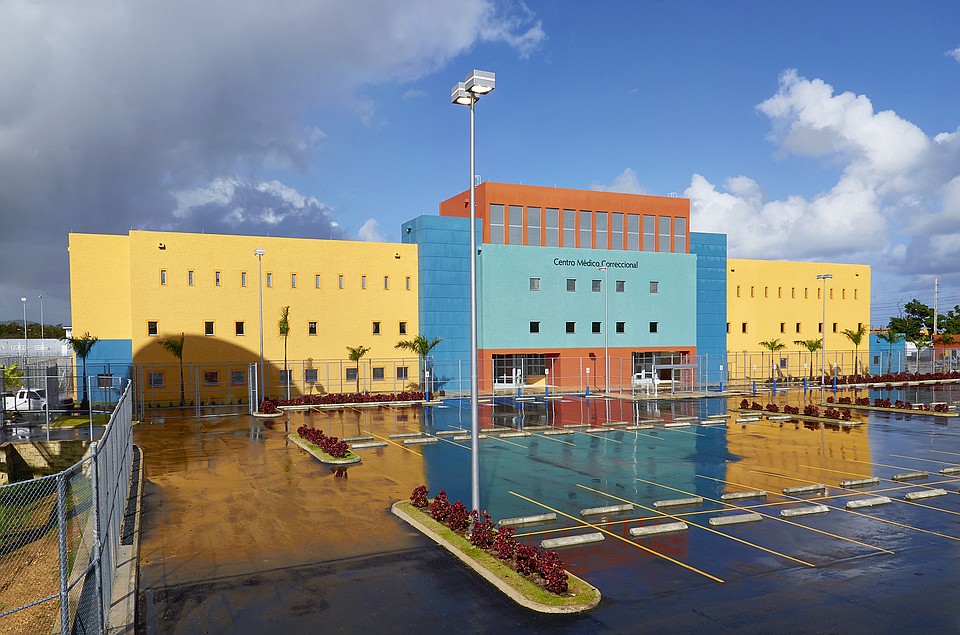 The New York City architectural and planning firm of Urbahn Architects has completed Centro Médico Correccional (CMC) in Bayamón, Puerto Rico. Urbahn served the Correctional Health Services Corporation and the Puerto Rico Corrections and Rehabilitations Department as Lead Design Architect in collaboration with Puerto Rico's DS+C Architects + Engineers.

"While the 139,000-square-foot medical center sits in Bayamón's Regional Prison, the 200-bed structure serves the inmates of all of the island's 44 correctional facilities. With a price tag of $68 million, it came in a full 15% under budget," said Donald E. Henry, Jr., AIA, LEED AP, Urbahn's principal.

The team performed a careful programming, master planning, space planning, and design analysis to strike the optimal balance between the correctional and healthcare functions within the facility.

"We had to abide by federal mandates regarding outdoor views and recreational space, all without compromising security. We also strived to provide a humane environment and appropriate medical care to a chronically underserved population, while creating strong and uplifting architecture," added Henry. Indeed, the building has become something of a landmark that is visible from the highly traveled PR-22 Expreso José De Diego. "It is a bright and colorful structure that evokes an aura of wellness rather than a forbidding hallmark of incarceration," he said.

According to Martin Davila, AIA, DS+C Principal, "The Bayamón CMC had to address varying populations with disparate physical, health, and security needs. By working closely with the client, Urbahn, the program manager, and the consultants, we created a facility that is essential to the health and well-being of both pretrial detainees and sentenced inmates."

Urbahn and DS+C teamed with the program manager Rosser International; general contractor Q.B. Construction; correctional operations consultant Curnyn Consulting; healthcare consultant P4H; mechanical engineer Babilonia Engineering Group; security electronics engineer Cameron Engineering & Associates; structural engineer José Espinal Vazquez Y Asociados; civil engineer EBP Design Group Consulting Engineers; and electrical engineer Andrés Sánchez Carrión.
Design Challenges and Solutions

In prison healthcare facilities, security concerns and medical best practices tend to be at odds, so careful creativity and collaboration was a necessity. HIPAA, for example, demands privacy, yet in correctional facilities privacy contradicts security. Thus, Urbahn worked closely with the consultants and drew on its own extensive correctional and healthcare design experience to specify equipment and details that would satisfy all requirements. In fact, Urbahn developed the Medical Equipment Reference Book for the U.S. Federal Bureau of Prisons, the specification guidelines for medical equipment in federal correctional facilities.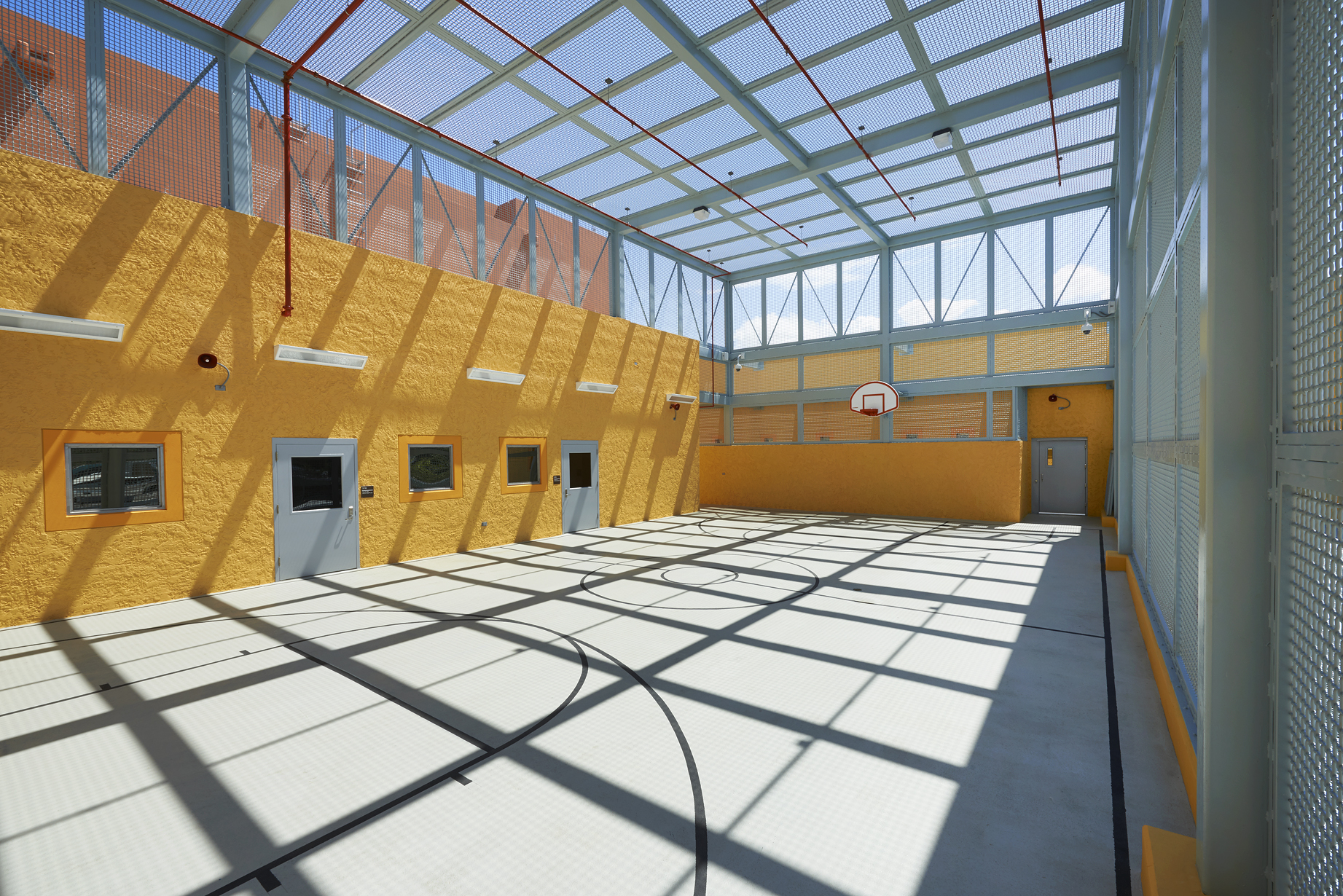 The solutions included proper layout planning, equipment choices, and construction and engineering methods. For example, the medical equipment had to have no sharp edges and few moving parts that could be broken off and used as weapons. Also, both healthcare providers and prison officers must be able to see patients at all times, but from a secure environment. However, because correctional officers are not allowed to see medical records of any inmate, Urbahn designed the nurse's station and officer's stations in a similar manner, but in separate locations, so privacy of files can be maintained.

Some conventional finishes could not be used in high-security areas; for example, vinyl tiles at other correctional institutions have been removed from the floor by inmates and sharpened into rudimentary knives. In addition, the client was an early adopter of electronic medical records (one of the first correctional users in the United States) and wireless communications in order to ensure security. The project team incorporated all of these innovative systems into the design.

Urbahn recognized the differences in Puerto Rican building practices and methods and integrated those into the design. For example, Puerto Rican construction uses minimal amounts of structural steel, as it all must be imported, which is expensive. Instead, Urbahn specified a more typical concrete structural system. Also, the team adjusted the masonry partition design to accommodate the differences in Puerto Rican concrete construction practices, which use a stack bond method instead of the running bond pattern used in mainland U.S.
The Structure

The CMC is a stucco-clad three-story concrete building that fits within the island's design aesthetic. The site includes a hardened perimeter, extensive electronic monitoring and locking, and sally ports for both vehicles and individuals at building entrances and unit entries within the building itself. Site planning and access was critical. The Urbahn team made sure to keep paths of circulation separate for staff and visitors versus inmates.

Urbahn specified a reinforced-concrete structure using local construction methods, without using structure steel frame components. To build a security wall, Urbahn specified stucco on the outside, with vertical reinforcing bars through cores of masonry block embedded in the ceilings and floors.

The facility is situated in the Bayamón River basin, with low-bearing soil, so the engineering team designed a foundation system that incorporates 850 70-foot-deep DeWaal cast-in-place concrete piles. A concrete-framed ground slab is supported on pile caps. Both the bearing stair tower walls and exterior walls are cast-in-place concrete. The floors are flat plate concrete design without metal decking (again, due to the need to eliminate costly imported components). All windows are secure with steel security bars and the building is fully air-conditioned. Larger-sized windows were used on the first floor in the outpatient clinic. The infirmaries have smaller windows and on the third floor – the highest-security area – the windows are narrow. The modified-bitumen roof is hurricane resistant.

According to Davila, "We had to coordinate all of the systems – security, mechanical, electrical, fire protection, everything – to integrate it all properly. It required a great deal of synchronization among the team members."

Honeywell custom designed a state-of-the-art central security system with touch-screen technology. The team added a generator plant that consists of a Cummins Power Systems Onan 1500.0DQGAB Diesel 1500KW generator, long-term diesel fuel storage, and a General Electric UPS battery backup in case of a hurricane.

The site work within the CMC project included surface parking for 200 vehicles, roadways, security perimeter fencing, landscaping, a service yard, a cistern for long-term water storage, and a robust Cultec Recharger 330XLHD stormwater detention system with 25,507 cubic feet of storage capacity.
The Interior

The ground floor contains intake and holding, medical triage, urgent care, and outpatient exam areas; a full range of diagnostic and treatment departments which include pharmacy, dental, imaging, and optometry/ophthalmology; and a physical therapy suite. The imaging center houses sonogram, X-ray, and CAT scan equipment. In the center of the floor plan is the inmate intake/discharge unit with holding cells for patients awaiting or leaving medical care.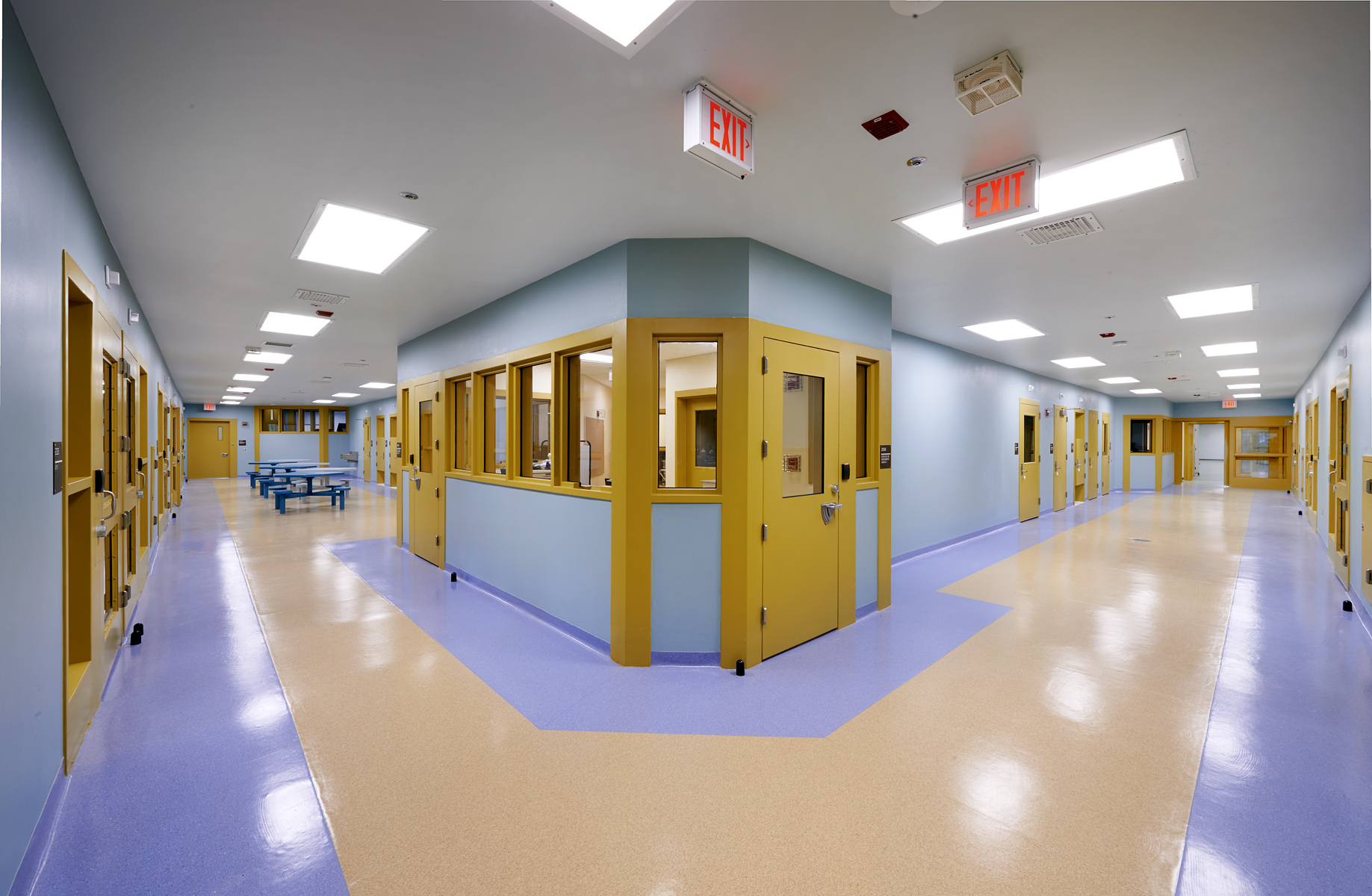 The 100-bed surgical unit on the second floor includes both dormitory-style and segregated, single-occupancy cells. The third floor comprises a 100-bed inpatient psychiatric department, including a Crisis Intervention Unit. Both floors are laid out in such a way that the floor plate is divided in half and each half has two housing units for 25 patients each. In this way, nurses are not overwhelmed and can adequately care for their charges.

The nursing stations are located at the corner of a V-shaped corridor, so the nurses can observe all patients at all times from inside the station. In addition, they can retreat back into the nurse's station and lock the doors in case of an emergency, and even retreat further into secure storage rooms, should the necessity arise. Furthermore, stations are internally connected to the secure central stairway, which provides a means of emergency evacuation for medical staff and access for security officers.

A central outdoor recreation area for inmates is located on both the second and third floors between housing units. Tremco waterproof athletic surfacing was used on top of concrete. On the second floor, there are different sized rooms (four-, two-, and one-bed units) all facing the dayroom. This floor also houses quarantine units with a HEPA filter and an air-lock system. The third floor is similarly laid out but all rooms are designed for single occupancy.

The finishes include vinyl tile or seamless medical flooring by Armstrong Medintech, depending on the space, painted concrete walls, and ceilings vary from painted gypsum board to steel security ceilings (the latter, by Habersham, in the inmate areas) to acoustical tile in the administrative areas. Lighting fixtures are standard commercial-grade fluorescents in the administrative areas (by Deco Lighting) and, in the secure areas, high-security fluorescent fixtures by CD Lighting, made of 14-gauge steel and a Lexan cover, screwed shut with tamper-resistant fasteners. All lighting controls are by Lutron and exterior lighting fixtures are by Visionaire Lighting. The entire building is fire-sprinkler equipped. All building system components in secure areas are sealed tight and tamper resistant. Secure stainless steel plumbing fixtures by Metcraft were used and the plumbing chases were designed so that components can be switched out quickly. Urbahn even specified places for overflow to go in case inmates stuff the toilets.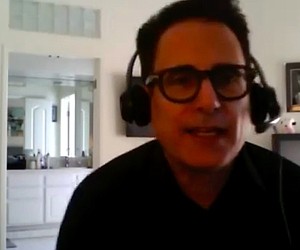 Project HEROE
HLW developed a concept to bring healthcare and other experts to the "ground zero" of a disaster and mitigate it ...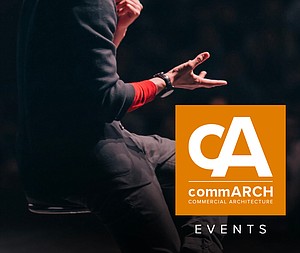 Midwest Build Week Online
Midwest Build Week Online is the largest virtual/online event covering all the latest projects and opportunities for the construction industry in Chicago and the Midwest.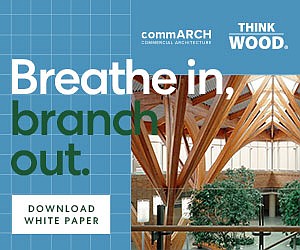 WHY DO WE FEEL BETTER WITH WOOD?
This commARCH White Paper focuses on how Wood shows psychological and physiological benefits, according to research.