Architectural Firms
Humanizing Data
Lessons at the intersection of architecture and the end user
November 12, 2020 Zoe Cloonan
Send this article to a friend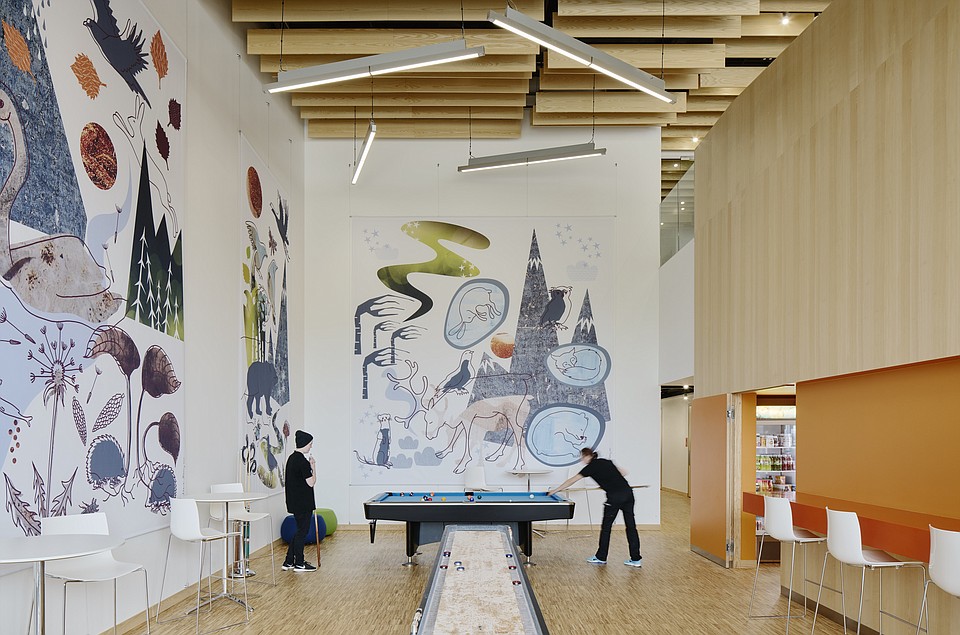 Data centers, when thought of at all, are perceived as soulless, monolithic, tech-centric buildings. And, in many ways they are. Their singular purpose is to preserve and distribute the unfathomable amount of data we produce every minute. But like all buildings, they require humans to build, maintain, and operate them.

Examining them through the lens of the end user offered both a fresh perspective on a growing field of renovation work for SNHA and provided a better roadmap for the buildings of the future.

The project was not a wholly unusual one for Sheehan Nagle Hartray Architects – evaluate data centers with an eye toward improving their functionality and 'future proofing' for longevity. It's an evaluation we make with every new data center, asking ourselves how we can learn from past projects and implement industry advancements.

It was the subject matter that made this one unique, and piqued our interest about what we would learn on a research trip to six different data centers on two continents. The goal was not to review the technology or mechanical systems, but to evaluate the user experience. It was an idea whose time had come.
The Process

Our first step was to visit each campus, observe how the spaces were being used, formally meet with representatives from each department, and informally chat with as many employees and contingent workers as we could.

We discovered early on that our informal conversations — the lunch line chats with the culinary team, curious questions from the security officers, gossip in the bathroom — were invaluable. They provided critical context to the information gathered by the client's early surveys.

The operation of these sites is driven by logistics, maintenance, and security. Those teams are the loudest, and rightfully so. They are critical to the continued functioning of the data center. But these other teams are critical to the support of those operations and to the company culture.
Perhaps most surprisingly, when we brought our findings back to the management group, teams started to fight for each other.

The security lead advocated for company culture. The logistics manager, typically one of the loudest voices, sat back and made space for his colleagues to speak. The head of culinary advocated for her team, and then systematically listed the needs for all the others.

Though these sites are part of a global corporation, their local groups are tight knit. Our project simultaneously sought to standardize the sites' program and to highlight their individual characteristics.
The Lessons

Through this process, there were useful takeaways for the client, for the data center world, and for conversations around future workplaces at large.
Participation offers unique perspective

In civic architecture, community participation is a key, and often mandatory, component of the design process. Adapting lessons from community participation to workplace design by soliciting candid and casual feedback from all employees can help to foster a more human-centric workplace.

As our spaces and our jobs become more and more dominated by technology — reliant on data, codes, systems, robots — these human stories remain critical to architecture's evolution. All technology requires a human support system and we must be careful to not lose sight of the people through the data steam.
Local preferences can become global insights

While each site had ties to its local community and cultural norms, our visits generally reinforced our initial data-driven goals. We found the exceptions tended to prove the rule, each lesson informing local implementations and new designs.

European jurisdictions require natural light and views for significantly more spaces than their North American counterparts. We took these best practices to inform retrofits and new designs on both sides of the ocean.

Mothers' rooms in North America often sat empty (tech is still a male-dominated industry, after all), while in European jurisdictions they had been converted to dual-purpose 'first-aid' rooms. By building flexibility into this program, we preserved its core function, while allowing it to best serve a site's needs.
Amenities matter

The company's instinct that it needed to bring services and amenities up to the same level across all corporate offices and data centers was on point. Where one site may value a laundry service, another may envision an enlarged communal space.

Building in space for these "perks" is an important step in connecting the workforce to the company and building value — it is the physical backbone of the workplace culture.
Flexibility paves the way to the future

When they constructed their first data hall, the client did not envision the vast network of campuses requiring constant growth and renovation that exists today. Our challenge is to design admin spaces that can grow with the campus and the company, accommodating new programs, changes in technology, workplace trends, and unforeseen global pandemics.

This means designing spaces with a built-in capacity to be easily repurposed, identifying spaces that can be renovated with minimal disruption and even preserving precious campus space for new buildings. Building this flexibility into the campus program allows for future efficiency and empowers employees to build their own culture.
Adjacency is critical to creating community

In data center campuses with multiple admin facilities, workers found ways to cluster together. They valued their daily informal interactions as much as we did. After years of designing for a distributed workforce, with each group tied to 'their' data hall, we learned that for most, human adjacency is more important than operational adjacency.

Just as importantly, we confirmed one of our original hypotheses — that while the large open office was viewed as a benefit, an abundance of small conference rooms, break out spaces, and focus areas were critical to provide respite from the crowd.

At the time, this informed a shift in our retrofit designs as well as a re-envisioning of our new work. We clustered most people and amenities together and worked with the site teams to ease travel throughout the campus. This insight came just before COVID-19 swept the globe, moving work online and turning open offices into dangerous environments.
Incidental interactions have long been the goal of workplace designers. Our visits proved the value of witnessing the mundane, of hearing the side comment.

As our work continues online, we find ourselves contemplating what role these highly valued communal spaces will play in the future workplace. Despite the ease with which we can all connect digitally, despite the tech-centric nature of our work, the physical workplace is hard to leave behind.

As the initial stages of this reassessment draw to a close, a wider reassessment of workplaces around the globe is taking place, brought on by the pandemic. Who actually needs to be at the data center? And what does a workplace culture become when there is no workplace?

If our work on this project indicates anything about the workplace future we all face, it's simply this: seeking out user experiences and remaining open to the unexpected learning in everyday interactions can guide us to architectural solutions that enable and support our clients' businesses, while creating a workplace that is as human as it is high tech.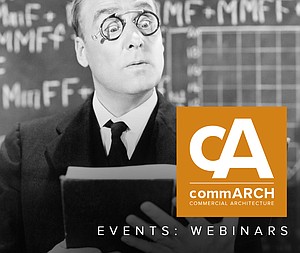 Owens Corning: LIVE Webinar Series
Webinar Series Schedule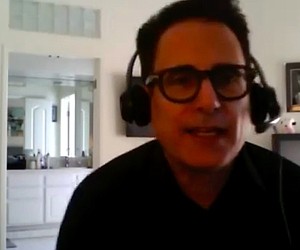 Project HEROE
HLW developed a concept to bring healthcare and other experts to the "ground zero" of a disaster and mitigate it ...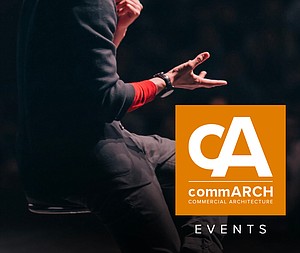 Midwest Build Week Online
Midwest Build Week Online is the largest virtual/online event covering all the latest projects and opportunities for the construction industry in Chicago and the Midwest.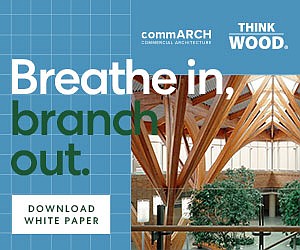 WHY DO WE FEEL BETTER WITH WOOD?
This commARCH White Paper focuses on how Wood shows psychological and physiological benefits, according to research.