Products
Armstrong Ceiling & Wall Solutions Introduces CleanAssure
November 18, 2020
Send this article to a friend
According to Armstrong Ceiling & Wall Solutions,

 CleanAssure is meeting the need for building materials, especially during covid. 
What Is It? 
N
ew 
CleanAssure 
portfolio of cleanable and 
disinfectable
 ceilings, walls, and installation systems,
Why Is It Important? 
Consistent with CDC recommendations, building owners and facility managers can help maintain sanitary environments by cleaning interior surfaces with products from a list of EPA-approved disinfectants.
What are the Applications?
Like many surfaces, ceilings, walls, and installation systems may be treated by a number of methods, including fogging, spraying, and spray-and-wipe methods. Armstrong testing identified the most appropriate method for each type of 
CleanAssure
 product without impacting the color, gloss, or surface finish, as outlined in newly updated cleaning and disinfecting instructions. 
armstrongceilings.com/
cleanassure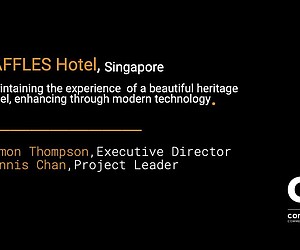 Transforming the RAFFLES Hotel
The RAFFLES Hotel in Singapore is a beautiful, luxury heritage building. commARCH speaks to Simon Thompson, Executive Director and Dennis ...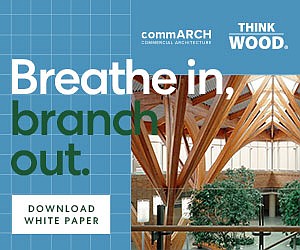 WHY DO WE FEEL BETTER WITH WOOD?
This commARCH White Paper focuses on how Wood shows psychological and physiological benefits, according to research.