Products
Eureka Launches New Mill Family of Sound Absorbing Luminaires
November 18, 2020
Send this article to a friend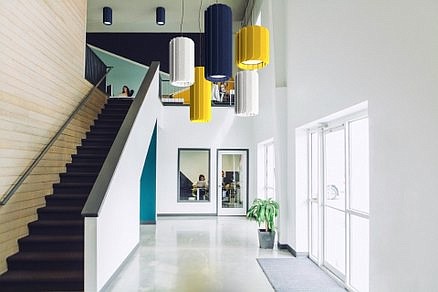 According to Eureka,

an established leader in decorative lighting solutions, announced the release of its Mill luminaire.
What Is It? 
Mill is a range of acoustic luminaires designed to absorb sound and reduce ambient noise in modern spaces with high ceilings or hard surfaces. 
Why Is It Important?
Fifteen felt blades create a cylindrical shape, which traps and absorbs sound within the luminaire's hollow column. When sound waves encounter the felt fibers, the fibers' slight movement absorbs a portion of the waves. The PET material, which is composed of at least 40% recycled content and is 100% recyclable, has a tested Noise Reduction Coefficient of 0.75 (NRC).
What are the Applications?
With a common diameter of 14.45", the luminaires are available in heights of 14", 25", and 35". Fixtures can be suspended or ceiling surface-mounted, depending on space needs. Specifiers can choose mounting, size and color options, to create a soft, original aesthetic that enhances a room's functionality. 
Mill offers powerful and evenly diffused downlight in three available outputs, and a frosted acrylic lens contributes to superior light transmission. Suspended luminaires are available with an optional second light source for excellent uplight performance. Both light sources in a fixture can be dimmed independently. 
https://www.eurekalighting.com/en/products/family/mill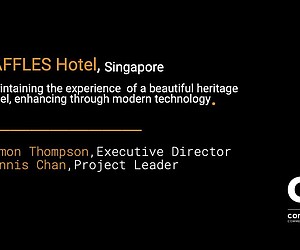 Transforming the RAFFLES Hotel
The RAFFLES Hotel in Singapore is a beautiful, luxury heritage building. commARCH speaks to Simon Thompson, Executive Director and Dennis ...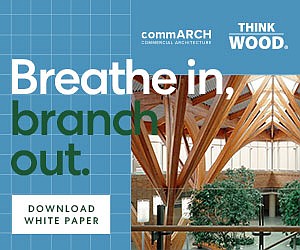 WHY DO WE FEEL BETTER WITH WOOD?
This commARCH White Paper focuses on how Wood shows psychological and physiological benefits, according to research.