Products
PABCO Gypsum Expands Glass Faced Product Line
November 18, 2020
Send this article to a friend
According to Pabco Gypsum, they expanded its family of glass-faced products with the launch of 5/8" Pabco Glass. 


What Is It?

The market demand for interior products with increased mold and moisture resistance over traditional paper-faced products has greatly increased. Pabco Glass Interior gypsum panes are specially formulated to withstand extended exposure under normal weather conditions for up to one year, thus allowing for installation prior to the full building enclosure.

Why Is It Important?
Pabco Glass interior, with its mold and water-resistant gypsum core encased in a glass fiber mat, provides increased resistance to moisture compared to paper-faced gypsum board. The product scores a 10 for mold resistance.
What are the Applications?
The natural fire-resistant, 5/8" Type X proprietary gypsum core is also noncombustible, dimensionally stable, and resists warping, sagging, and buckling. The glass-faced panel can be finished and painted just like a paper-faced gypsum board making the finishing process simple.
www.Pabcogypsum.com/interiorglass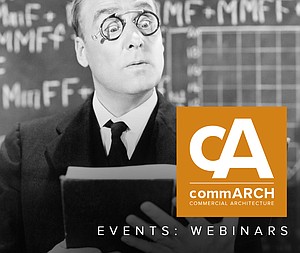 ABX | IWBC Virtual Experience Takes Place in Two Weeks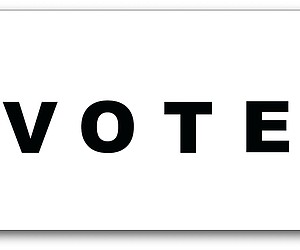 Build the Vote 3D Tour
GRAPHISOFT announces their "Build the Vote" effort. Using 3D designs in Archicad, made by firms from NY, DC, Chicago, and ...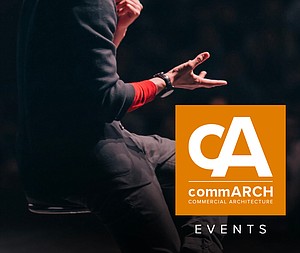 Midwest Build Week Online
Midwest Build Week Online is the largest virtual/online event covering all the latest projects and opportunities for the construction industry in Chicago and the Midwest.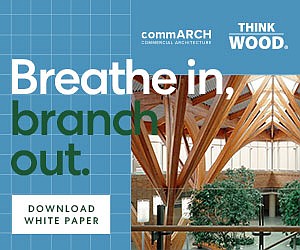 WHY DO WE FEEL BETTER WITH WOOD?
This commARCH White Paper focuses on how Wood shows psychological and physiological benefits, according to research.