Education
The A&D Industry's Accelerated Need for Project Management Tools
October 25, 2020 - by Thomas Zoli
Send this article to a friend
When COVID-19 spiraled into a global pandemic and quickly transitioned many companies into a remote workforce, the A&D community had to react quickly––as it's always been a very hands-on industry, out in the field, interacting with clients and teams to generate forward-thinking, high quality design. Remote work was an adjustment that some in the industry simply weren't prepared for.

However, as a New York City-based multidisciplinary design and architecture firm, we at Workshop/APD had a different, more streamlined and efficient transition experience. We recognized a need for a cloud-based project management solution well before the pandemic began.

The Software Challenge
We used a number of methods and techniques to organize our office for years before COVID-19. When we were a 10-12 person office, we had a part time bookkeeper who required us to use a Quickbooks timer to track our time—that was the extent of organization then. Billing was done in Quickbooks directly with customized abilities.

Quickbooks isn't bad for small businesses, but the organization of projects and deliverables was verbal, and we did other tracking in Excel spreadsheets and Word documents, which is how most firms traditionally start. When you're a one-person office, you begin with the tools you have at hand, and that is typically the Microsoft Office suite.

It was a different world with technology then, but as we grew it became more and more important to not only organize the people and the jobs, but also to be able to disseminate that information to the rest of the team. We wanted to be able to give our leaders the tools to coordinate the organization of various projects among multiple people so portions of projects didn't fall through the cracks––and the primary tool at our disposal was Microsoft Excel.

As we grew, the methods we had in place became less and less functional, and without a graphic interface they prevented us from processing and accepting information quickly. They didn't push coordination or content forward to incorporate employees on both ends of the spectrum—juniors reporting up and seniors sharing down and reviewing information.

That is one of the bigger problems as you grow from 12 to 20 people in a firm. The ability to disseminate information upstream and downstream is critical to ensure projects stay profitable and manageable. The outward-facing reality of any given project is critical to the future of the firm. In the A&D industry, you are showing your clients that work regularly, and that process requires extreme organization.

After Quickbooks, we used a product called Mavenlink that we believed would be the office's secret organizational sauce. However, we found that—as with most project management platforms—it was tailored to the sales industry and not the architecture & design industry, and they are two different animals.

For example, when a salesperson takes on a new client, they benefit from reminders to check in with that client. In the design industry, you do not need that because you're in constant communication throughout the duration of the project.

While Mavenlink helped coordinate our time and allowed us to analyze projects historically, it was also graphically insufficient. Reports were overthought to the extent that they weren't very useful for our architectural and design practice. Those of us on the management side also discovered that Mavenlink had a significant learning curve, which meant we would hit a dead end once it got to a designer.

When we switched to BigTime, a time tracking and project management package by Quickbooks that promised to integrate with our existing Quickbooks to save money it was better, but again not designed for architects. It was great for time tracking but not great for much else in our specialized world, and it was difficult to get reporting out.

And once again, we found ourselves with a graphically useless tool in a highly visual industry. It would probably be a better product for sales or larger management companies––where you don't care too much about the end product or the quality of the work they're doing, you just need to track and confirm that work is happening.

The Solution
Fast forward a bit to the day we discovered Monograph, a startup software company out of San Francisco, California. We were hesitant at first, because Monograph's team was still working on a few features that we deemed critical to the leap –– but we've found that it's important to fully explore your options before abandoning them.

After a few months of back and forth we decided to dive in, with the understanding that we would have an opportunity to help develop the product along the way. I think what's crucial here is having a software company that is responsive to you, that not only addresses what you want to do, but why you want to do it too.

I'd explain it this way: If I were using Word and I wanted it to have a function that I deemed useful to our work, it would take us forever to get that feedback to the right person at Microsoft––they likely wouldn't even entertain a conversation with a 50-person architecture firm like Workshop/APD.

On the flipside, with Monograph, we are almost (what I like to call) 'magically' involved. I hope this is the way of the future when it comes to software platforms. It's often crazy to me, particularly with a package like this, what they've been trying to think about on the back end.

The more you think about Monograph's product and what it does for AEC offices — specifically how effectively and seamlessly it handles time management, project management, ease of use, ease of visualization, ease of information output, ease of billing and more  — the more incredible it all seems that we've finally found what we're looking for after two decades.

Looking Forward 
Just recently, Monograph launched new Project Status categorization and Project Planner features, which have allowed us to use the software as a visual tool in larger meetings to discuss projects. Previously, we did not use Monograph in weekly senior staff meetings, where we go through each project to talk about high points, successes, and challenges, but with the new features we are now able to accommodate those exact needs.

Additionally, being able to have multiple statuses helps immensely because it allows us to change the visualization of projects we need to focus on, being able to generate reports (something we specifically requested from Monograph) during any given project.

For example, if I want to know how much time a senior designer spent on design development for three different projects over the past four months, I can do that with a few clicks and see that through a graphic very quickly. You have to be able to visualize profitability, or lack thereof, and that's what the Monograph team has been able to do for us in this specific instance.

Ultimately, when looking for a project management software solution, choose a company that will be smart and proactive in bringing offices like us in to talk about the development trajectory as it will result in a more tailored and effective product for the commercial architecture industry. Sure, it can take time to learn the ins and outs of software, but the success in business organization and management is worth it!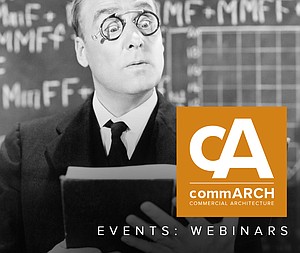 ENR Top Young Professionals Conference
BUILDING STRONG FOUNDATIONS FOR SUCCESSFUL CAREERS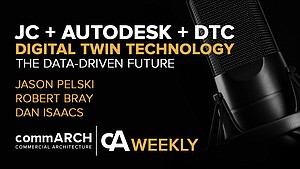 Digital Twin Technologies & the Future of the Built Environment | commARCH Weekly
In this episode, commARCH has a dialogue with Jason Pelski, of Johnson Controls, Robert Bray, of Autodesk, and Dan Isaacs, ...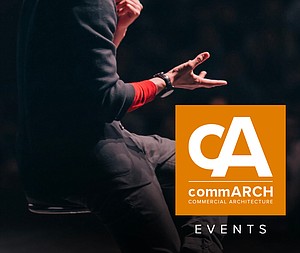 ENR Top Young Professionals Conference
BUILDING STRONG FOUNDATIONS FOR SUCCESSFUL CAREERS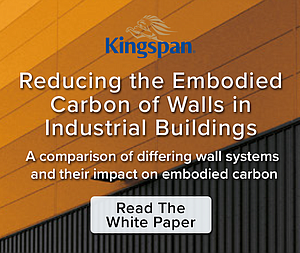 Reducing the Embodied Carbon of Walls in Industrial Buildings
Kingspan partnered with Kieran Timberlake to quantify how Kingspan can reduce embodied carbon in industrial buildings.