Products
3m Introduces New 3m™Di-Noc™Architectural Finishes Collection 2020
September 14, 2020
3M, the science-based technology company, has introduced a whole new world of architectural finishes to its portfolio, enabling users to restyle with an imagination like never before. 
3M™DI-NOC™transforms spaces and objects3M DI-NOC films, each made with a specialized adhesive component, adhere to both smooth and rough surfaces, so they can be used to help solve a wide range of design challenges –from renewing furniture to covering interior and exterior walls, creating interesting architectural focal points. Hotels, offices, or retail are very typical applications. 
New 2020 
collection Based
 on extensive 
research carried
 out by architects and 
designers to
 capture 
the latest
 design trends. This collection adds 180 
new patterns
, that enrich 3M's already extensive lineup so that the company's 
portfolio now
 includes more than 1000 finish patterns.
Ultra-matte 
technology Combining
 science with artistry, the new3M DI-NOC collection features an advanced and patented ultra-matte top coating, designed and produced by the 3M Research and Design center in Japan. This unique finish 
brings projects
 the most natural 
look possible
, making it 
almost impossible
 to distinguish the real material from the DI-NOC pattern. The 
product comes
 in 
a number of
 exciting new effects, each 
tailored to
 the designer's palette. 
These include wood
 grains that look freshly cut from the 
forest, natural
 stone patterns with a realistic dimensional appearance, metallic effects, solid colors, rich fabric, and leather looks that are not only boldly vibrant but 
also a fingerprint and
 dirt resistant.
Paola Silva Coronel, a respected architect, and 3M global consultant said: 
As well as being incredibly vibrant and realistic materials, 3M DI-NOC finishes create a great opportunity for new projects: in a global economy that shows difficulties in taking off and where the instant-feedback of social networks demands a constant perfect look, 3M architectural finishes offer an alternative way for refurbishment but also new projects. 
With the DI-NOC collection, stones, metals, leathers, and woods are free from their genuine limits and gain new markets with their lightness, extension, and cost.3M Architectural finishes place back the joy of creativity and the happiness of novelty into designers 'hands. 
For more information about how to 
maximize interior
 design possibilities, visit www.3M.co.
uk
/
graphicsolutionsExperience
 greater design freedom with 3M™DI-NOC™architectural finishes.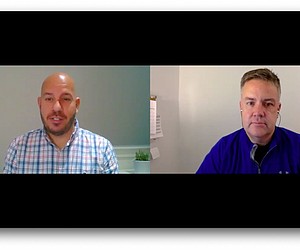 Cities and Farms are Connected
One of the byproducts of the COVID-19 pandemic, and the economic upheaval and social unrest that followed it, has been ...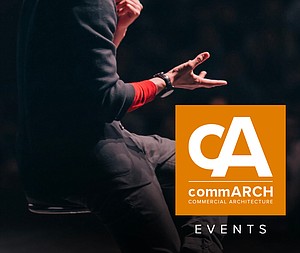 Join Vitro for live Continuing Education opportunities throughout the month of October.
Vitro is offering several online Continuing Education (CE) opportunities for you throughout the month of October.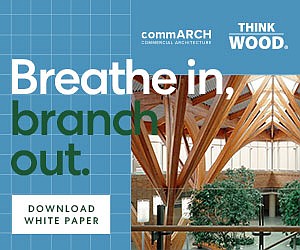 WHY DO WE FEEL BETTER WITH WOOD?
This commARCH White Paper focuses on how Wood shows psychological and physiological benefits, according to research. Wood has been used as a building material for millennia, but its benefits to people who live, work, and gather in the built environment are only beginning to be understood. Researchers are discovering that wood can contribute to the health and wellbeing of building occupants. While many people would agree that wood is visually pleasing, its aesthetic properties affect humans on a deeper level. Can the use of natural elements in building design enhance moods and reduce stress? Can they improve focus, creating environments that enhance productivity and learning? In this white paper, we'll examine the benefits of an emerging design approach, and the science behind it