Products
Alucobond® Axcent™ Flat Stock Line Expanded To Meet Design Needs, Fabrication Deadlines For Perfectly Matched Building Trim
September 14, 2020
DAVIDSON, N.C. (Aug. 3) – 3A Composites USA (
www.3acomposites.USA.com
) is pleased to announce the addition of 34 new finishes to its stock and made-t order ALUCOBOND® AXCENT™  (
www.alucobondUSA.com
) programs, increasing its total AXCENT offering to 69 finishes. (ALUCOBOND AXCENT also is available in custom colors.)
ALUCOBOND AXCENT is a line of painted 0.040" thick aluminum flat stock designed for building trim and is ideal for matching projects clad in a wide range of like ALUCOBOND PLUS aluminum composite material (ACM) finishes.
ALUCOBOND AXCENT is the perfect trim for building fascia, flashing and roof caps. As a single skin metal sheet, AXCENT not only is perfect for roofline trim but for high-traffic window and door areas as well. AXCENT expands design possibilities by providing the perfect finishing touch to projects clad in complementary select ALUCOBOND PLUS ACM finishes.
"We care about our customer needs," said Debbie Sulewski, director, marketing and product development, Architecture Americas, 3A Composites USA. "Our offering of ALUCOBOND AXCENT flat stock in matching colors to ALUCOBOND PLUS supports the overall vision and design aesthetics of projects by providing a more cohesive color palette." 
The AXCENT line expansion is the result of 3A Composites' improved manufacturing capabilities, according to Sulewski.
"We're now able to reduce minimum order buys making it even easier for our fabrication partners to order flat stock matching ALUCOBOND PLUS," said Sulewski. "Ordering these materials from one supplier simplifies the process. Our expanded stock program also reduces material lead times, allowing fabricators and installers to quickly complete projects. AXCENT is the ideal choice when trying to match like ALUCOBOND PLUS colors on any project."
THE AXCENT STOCK PROGRAM. 
ALUCOBOND AXCENT now is available in a total of 44 stocked colors designed to match stocked ALUCOBOND PLUS ACM finishes in both The Classic Collection and The Natural Collection Elements Series.
The Classic Collection.
 New AXCENT stocked colors include New-Age Dark Bronze Mica, Epernay Champagne Metallic, Atacama Bronze Metallic, Beige, Magnolia, 
Beachstone
Gray Metallic, Steel City Silver Mica, Greyhound, Anthracite Silver Metallic, Black Metallic, Graphite Mica and Ultramarine Blue.
The Natural Collection Element Series. 
New AXCENT stocked colors include Moonstone Metallic, Colorado Gold Metallic, Native Copper Mica, Olivine Metallic and Serpentine Metallic.
THE AXCENT MADE-TO-ORDER PROGRAM
. 
The ALUCOBOND AXCENT Made-to-Order Program now includes a total of 25 colors from The Classic Collection, The Spectra Collection and The Natural Collection's Element and Terra Series. (Lead times and minimum orders 
apply.)
The Classic Collection.
New made-to-order AXCENT colors include Tuscan Sun and Botanical.
The Spectra Collection.
 New made-to-order AXCENT colors include Ocean, Galaxy Blue, White Gold, Cupral and Sakura.
The Natural Collection Element and Terra Series.
 New made-to-order AXCENT colors include Arctic Frost, Aragonite Metallic, Sierra Sand, Bronze, Terracotta, Slate, Basalt Gray, Cubanite Metallic, Lava Nera 
and Almandine Garnet Metallic.
As the original "aluminum composite material," ALUCOBOND PLUS has been developed exclusively to allow architects and designers to meet the fire performance requirements of today's building standards while using ACM as the material of choice. Consisting of two sheets of smooth .020" aluminum thermo-bonded to a solid, fire retardant core, ALUCOBOND PLUS offers the proven product properties such as flatness, form-ability, durability and ease of fabrication. ALUCOBOND PLUS is manufactured in a standard 4mm thickness.
Introduced in 1969, ALUCOBOND is the original and world's best-known aluminum composite material. ALUCOBOND PLUS is manufactured in the United States in the Benton, Ky., plant of 3A Composites. The 3A Composites USA headquarters are based in Davidson, N.C.
For more information about ALUCOBOND AXCENT and ALUCOBOND PLUS, call 1-800-626-3365, email 
info.usa@3AComposites.com
 or visit 
www.alucobondUSA.com
.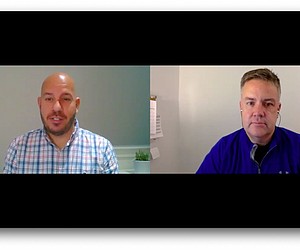 Cities and Farms are Connected
One of the byproducts of the COVID-19 pandemic, and the economic upheaval and social unrest that followed it, has been ...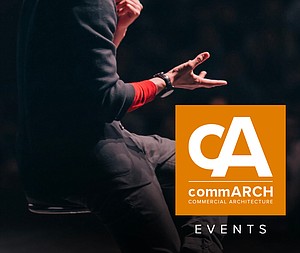 Join Vitro for live Continuing Education opportunities throughout the month of October.
Vitro is offering several online Continuing Education (CE) opportunities for you throughout the month of October.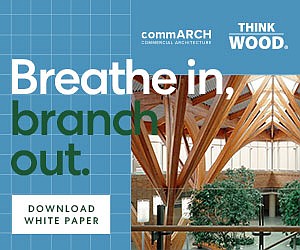 WHY DO WE FEEL BETTER WITH WOOD?
This commARCH White Paper focuses on how Wood shows psychological and physiological benefits, according to research. Wood has been used as a building material for millennia, but its benefits to people who live, work, and gather in the built environment are only beginning to be understood. Researchers are discovering that wood can contribute to the health and wellbeing of building occupants. While many people would agree that wood is visually pleasing, its aesthetic properties affect humans on a deeper level. Can the use of natural elements in building design enhance moods and reduce stress? Can they improve focus, creating environments that enhance productivity and learning? In this white paper, we'll examine the benefits of an emerging design approach, and the science behind it