September 14, 2020
Designed with flexible and open spaces in mind, 
BuzziJet
 Standing is an 
acoustical
 lighting solution that requires no installation, helps to save space, at the same time facilitates a welcoming ambiance – reinforcing 
BuzziSpace's
 core mission to help create 
happier and healthier workspaces.
Following the great success and high acoustic performance of the iconic 
BuzziJet
, there is a new member in the portfolio: 
BuzziJet
 Standing
. It is a simple and stylish sound-absorbing floor lamp, designed with flexible and open spaces in mind, 
with the unmatched benefit of no installation
. Wide in diameter, 
BuzziJet
 Standing's aerodynamic design allows sound waves to bounce back-and-forth within its circular body, in turn reducing noise, while emitting warm ambiance from above with its tall, elegantly curved arch. In addition, its dimmable feature offers the opportunity to create different atmospheres.
BuzziJet Standing's round flat base promotes optimal space use as it fits underneath desks and tables, at the same time doesn't comprise leg room – an ideal fixture for office, hospitality and other contract applications.  
BuzziJet Standing is available in a wide range of fabrics, allowing to easily match it with other furniture and decor to create a harmoniously-designed, well-balanced space. 
BuzziSpace creates solutions for happy and healthy spaces around the world. With a mission to improve wellbeing through human-centric design, the Belgian design brand provides original acoustic solutions, lighting and furnishings to meet the needs of the modern workplace—and beyond. Founded in 2007, BuzziSpace has grown into an award-winning acoustics leader. The Antwerp-based company has established an international presence with showrooms in Antwerp, New York, Chicago, London, Cologne and Aachen, and its own manufacturing facilities in Bladel (NL) and High Point (US).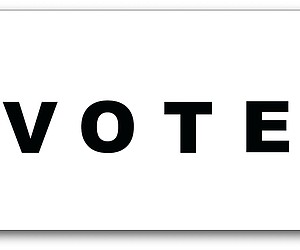 Build the Vote 3D Tour
GRAPHISOFT announces their "Build the Vote" effort. Using 3D designs in Archicad, made by firms from NY, DC, Chicago, and ...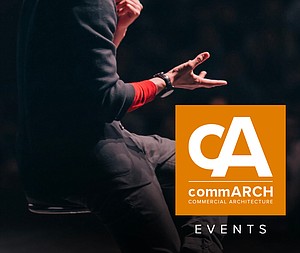 JAPAN HOUSE, Los Angeles Contest
Contest Inspired by internationally acclaimed Japanese architect Sou Fujimoto and his whimsical Architecture is Everywhere series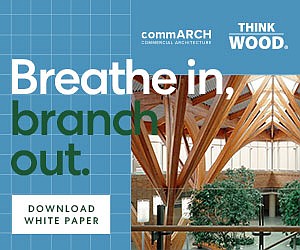 WHY DO WE FEEL BETTER WITH WOOD?
This commARCH White Paper focuses on how Wood shows psychological and physiological benefits, according to research. Wood has been used as a building material for millennia, but its benefits to people who live, work, and gather in the built environment are only beginning to be understood. Researchers are discovering that wood can contribute to the health and wellbeing of building occupants. While many people would agree that wood is visually pleasing, its aesthetic properties affect humans on a deeper level. Can the use of natural elements in building design enhance moods and reduce stress? Can they improve focus, creating environments that enhance productivity and learning? In this white paper, we'll examine the benefits of an emerging design approach, and the science behind it