Products
Lignet Rose Seating Collections Launching In Fall 2020
September 14, 2020
CONCEPT
Philippe Nigro was born in 1975 and grew up in Nice before pursuing his studies in Lyon and then Paris, where he joined the école Boulle. He then took on a 3-month placement in Milan at the agency of architect and designer Michele De Lucchi (designer of the Tolomeo lamp, produced by Artemide). He remained there for around twelve years, between 1999 and 2012, at which point he founded his own agency in both Milan and Paris
Aside from his work for the agency, from 2000 onwards Philippe Nigro worked on his own projects. As a result, he was able to present his first creations to the VIA (Valorisation de innovation dans l'Ameu-blement), amongst which his Intersections divan project from which was born the Confluences settees (2009), which are produced by Ligne Roset and which can now be found in the permanent collections of the Centre Pompidou and the Musée des Arts Décoratifs. 
 Since 2009, he has designed numerous successful products for Ligne Roset, such as the Flax and Mana-rola seating, the Cuts shelving, and the Passe-Passe coat stand. In 2014, he was named Designer de l'année at Maison & Objet.  
Phileas, which he designed in 2019, perfectly reflects his way of working: formal experimental research and the pragmatic use of the expertise of the manufacturer with whom he is working. He draws on Ligne Roset's expertise in the field of foams, and the sophisticated execution of their upholstery, the fruit of long experience in quilting and sewing covers. 
Always looking to deepen his intimate relationship with the Ligne Roset brand, he has surprised us anew with his latest creation, Hémicycle, which could seem at first glance to be at the very margin of the traditional Ligne Roset collections. But it is nothing of the sort! 
Although this model was originally by the Atelier de Recherche et de Création (ARC) of the Mobi-lier National, it really does give a point by point response to all the requirements of the deeply held Ligne Roset DNA. This « cocoon » is no less than an invitation to confide (in the Second Empire, the « confident » was an S-shaped double armchair which enabled one to have a conversation without having to turn one's head): beneath its non-conformist demeanor, it offers the undeniable characteristics of comfort, innovation, conviviality, and elegance. 
The Mobilier National has a twin mission: to furnish official buildings and to embody French design at the point of innovation. Pierre Paulin participated in this project from 1971 with Elysée and Pumpkin. Philippe Nigro takes up the baton in 2020 with Ligne Roset and Hémicycle. 
If the term « Hémicycle » might be evocative of the Assemblée National, it was also chosen for its completely different geometrical connotations. The use of this straight seat must also be well suited to use in institutions, public spaces, or more traditional habitations. It represents a classically styled welcoming place capable of traveling between the highest echelons of power and the intimacy of a contemporary apartment.  
The Hémicycle range comprises an armchair, settee, and finally a conversation seat to help one always find a good company. Each seat shares the common feature of particularly restrained dimensions, despite its undeniable character: it could just as well find itself arranged around vast reception rooms, as it might help optimize more constrained space. 
Its semi-circular shape, which seems to be able to carry on and on into infinity, gives it a personality that invites conviviality. Here, comfort is twinned with the refinement of the superposed backrests which give it its strong character. One sees here Philippe Nigro's very personal style signature, always seeking interlocking shapes and playing with customization. Its slightly low-lying backrest gives it the very natural comfort of a lumbar cushion. The palette of fabrics and leathers enables it to be given a unique, sensual finish with the combination of materials and colors even suggesting an illusion of scales to some 
.The metal structure and seat are as much a recognition of a certain cultural heritage as the work of the metalworkers and upholsterer who knew how to get on with the job of designing a seat that demanded the entirety of their knowledge and skill: a seat which makes « sense ». This difficult task would never have been possible without calling on all the very latest technological innovations beloved of the Roset factories. 
Imagining every day through surprising yet sensible objects»: this neatly sums up the challenge faced by Philippe Nigro in bringing forth this creation which is classic in shape yet resolutely modern in its commendable intention to reforge links: an invitation to come together and enjoy the present moment whilst subscribing to French artisanal heritage in partnership with Ligne Roset. It is thus possible, without blushing, to speak of high-end craftsmanship with Hémicycle and its trio of creators, Phillippe Nigro, the Mobilier National, and Ligne Roset: to indulge in the subtle pleasure of heritage transmission, something which is every bit as pleasurable for those who manufacture as it is for those who acquire...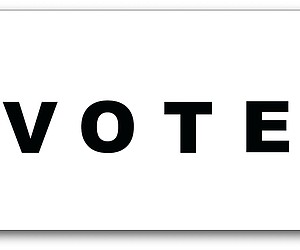 Build the Vote 3D Tour
GRAPHISOFT announces their "Build the Vote" effort. Using 3D designs in Archicad, made by firms from NY, DC, Chicago, and ...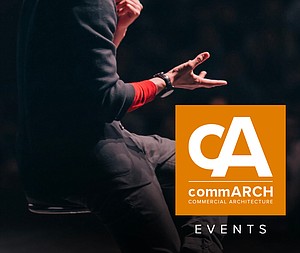 JAPAN HOUSE, Los Angeles Contest
Contest Inspired by internationally acclaimed Japanese architect Sou Fujimoto and his whimsical Architecture is Everywhere series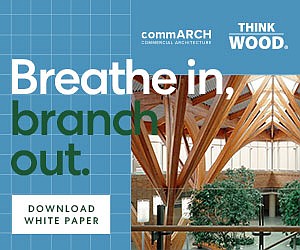 WHY DO WE FEEL BETTER WITH WOOD?
This commARCH White Paper focuses on how Wood shows psychological and physiological benefits, according to research. Wood has been used as a building material for millennia, but its benefits to people who live, work, and gather in the built environment are only beginning to be understood. Researchers are discovering that wood can contribute to the health and wellbeing of building occupants. While many people would agree that wood is visually pleasing, its aesthetic properties affect humans on a deeper level. Can the use of natural elements in building design enhance moods and reduce stress? Can they improve focus, creating environments that enhance productivity and learning? In this white paper, we'll examine the benefits of an emerging design approach, and the science behind it