Case Study
Ware Malcomb Completes Construction On Professional Beauty Association Hq
September 17, 2020 comm ARCH
Ware Malcomb announced construction is complete on the new offices of the Professional Beauty Association located at 7755 East Gray Road in Scottsdale, Arizona. Ware Malcomb provided interior architecture and design services for the project. 
The Professional Beauty Association made the move to its new office location to accommodate the organization's growth. The 17,000 square foot tenant improvement project included the creation of private offices, huddle rooms, conference rooms, a gym, and a break room. The design incorporated a feature staircase to an existing mezzanine area that was previously inaccessible, providing a striking focal point to space as well as increasing its functionality. Prior to demolition, space had been used as a restaurant. 
The design features an open floorplan concept highlighting exposed ceilings throughout the space, creating a modern and industrial feel. New skylights and exterior windows were added to bring more natural light to space. A neutral color palette is accentuated with pops of color that reflect the Professional Beauty Association brand. Modern finishes complete the design, incorporating various materials including ceramic tile, luxury vinyl tile, carpet, and quartz countertops. 
"It is always exciting to have the opportunity to completely demo and reimagine a space through the lens of our client," said Kevin Evernham, Principal of Ware Malcomb's Phoenix office. "In addition to providing more space to accommodate current and future growth, the new offices of the Professional Beauty Association are a perfect reflection of the organization's energy, brand, and culture."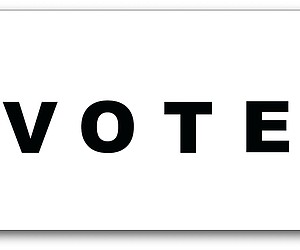 Build the Vote 3D Tour
GRAPHISOFT announces their "Build the Vote" effort. Using 3D designs in Archicad, made by firms from NY, DC, Chicago, and ...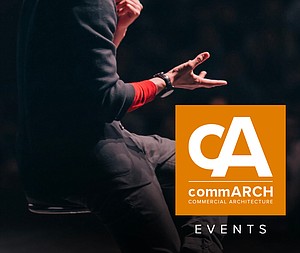 JAPAN HOUSE, Los Angeles Contest
Contest Inspired by internationally acclaimed Japanese architect Sou Fujimoto and his whimsical Architecture is Everywhere series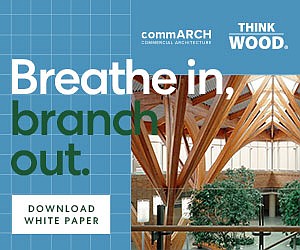 WHY DO WE FEEL BETTER WITH WOOD?
This commARCH White Paper focuses on how Wood shows psychological and physiological benefits, according to research. Wood has been used as a building material for millennia, but its benefits to people who live, work, and gather in the built environment are only beginning to be understood. Researchers are discovering that wood can contribute to the health and wellbeing of building occupants. While many people would agree that wood is visually pleasing, its aesthetic properties affect humans on a deeper level. Can the use of natural elements in building design enhance moods and reduce stress? Can they improve focus, creating environments that enhance productivity and learning? In this white paper, we'll examine the benefits of an emerging design approach, and the science behind it