Products
Sloan Introduces Collections And Sloan Designspec
September 29, 2020
Sloan has developed a series of product collections to go along with a new online tool—Sloan DesignSpec—designed to help customers build a customized submittal package.
Developed to make the architect and designer's job easier, Sloan's collection series consists of curated products that share similar aesthetic qualities to enhance a unified restroom design. Each collection is a complete product solution for contemporary restroom environments, with each collection paying homage to classic Chicago streets.
"As the total restroom solution, Sloan is continuously working to ensure that our products and services are best suited to help architects and designers find the products that work together to deliver their design inspiration and creativity," said Jim Allen, Sloan co-president and CEO. "Our new product collections and Sloan DesignSpec tools are created with this in mind and provide a way for architects and designers to create a custom and unique restroom space where form meets function."
Sloan's new collections series includes:
Halsted Street – With premium materials and touch-free convenience, this collection delivers the perfect balance of design and function to add style and hygiene to the restroom.
Hubbard Street – This collection balances sophisticated design with sustainable efficiency. Simple geometric silhouettes and sharp lines enhanced by special finishes work together as a beautiful, high-end integrated system for a variety of upscale restrooms.
Lake Street – The Lake Street collection delivers circular forms and natural tones to complement the polished chrome finishes, creating an accessible and versatile collection.
State Street – State Street pairs modern convenience with rustic Chicago charm. With stark, clean fixtures, solar-powered faucets, and touch-free operation, this collection is a comprehensive solution for elegant, high-traffic locations.
In addition to its collections, Sloan's website now features room inspirations to complement Sloan products. These environments feature elegant materials, clean palettes, and modern products and span multiple markets, including high-end restaurants, fitness centers, co-working spaces, and luxury hotels.
Sloan DesignSpec was developed to help architects and designers utilize these collections and room inspirations in practical applications as well as package any mix of Sloan products into an all-encompassing submittal package. Users will be able to streamline the product selection and specification process.
For the latest from Sloan on restroom design inspiration, visit Sloan's website. Follow Sloan on Facebook, Twitter, Instagram, and LinkedIn for additional updates.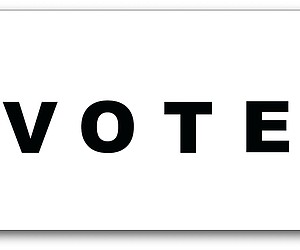 Build the Vote 3D Tour
GRAPHISOFT announces their "Build the Vote" effort. Using 3D designs in Archicad, made by firms from NY, DC, Chicago, and ...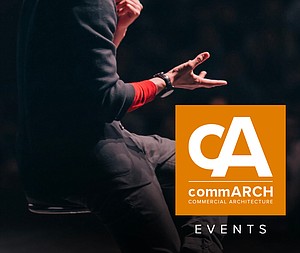 JAPAN HOUSE, Los Angeles Contest
Contest Inspired by internationally acclaimed Japanese architect Sou Fujimoto and his whimsical Architecture is Everywhere series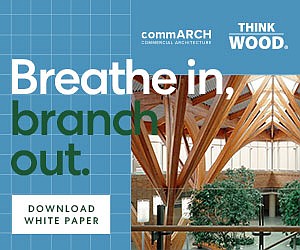 WHY DO WE FEEL BETTER WITH WOOD?
This commARCH White Paper focuses on how Wood shows psychological and physiological benefits, according to research. Wood has been used as a building material for millennia, but its benefits to people who live, work, and gather in the built environment are only beginning to be understood. Researchers are discovering that wood can contribute to the health and wellbeing of building occupants. While many people would agree that wood is visually pleasing, its aesthetic properties affect humans on a deeper level. Can the use of natural elements in building design enhance moods and reduce stress? Can they improve focus, creating environments that enhance productivity and learning? In this white paper, we'll examine the benefits of an emerging design approach, and the science behind it