April 01, 2021 - by commARCH
Send this article to a friend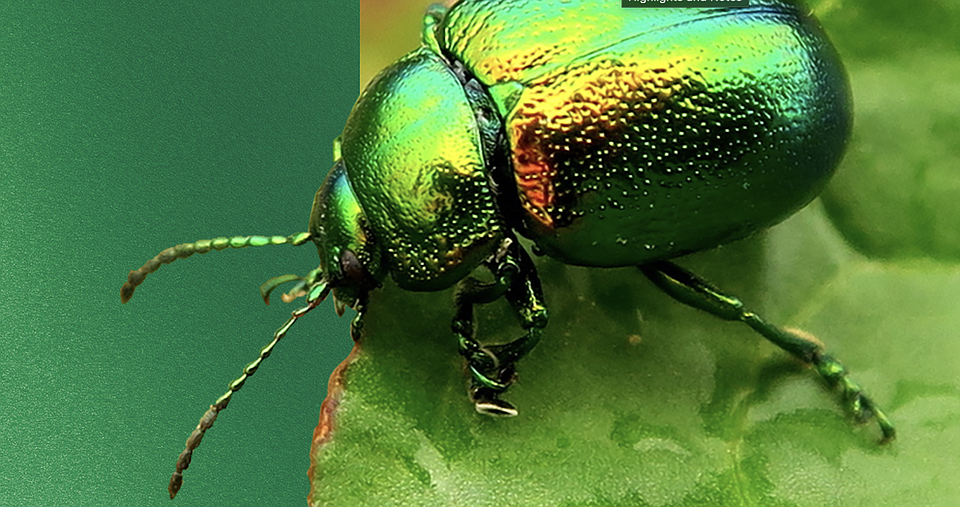 For more than seven decades, Construction Specialties has delivered products and services that make buildings better. CS consistently provides fresh solutions and design inspiration to the industry. On April 7, 2021, CS will unveil its all-new spring product line of design-centric solutions at their product showroom series, CSLive. All are free to register. 
When?

April 7, 2021, 2-3 PM EST.
Where?

The launch will be shown through the product showroom series CSLive.
What is the event about?

Refresh Your Palette takes a deep dive into all the interior solutions CS has been developing over the past year. Refresh Your Palette comes with new colors, curtains, and Acrovyn by Design® collections. See how their latest offerings coordinate with their timeless favorites to create an updated, modern look.
What will the attendees get from the event? 
Attendees will experience a vibrant, lively — and, yes, colorful — presentation from CS's interior design solution experts as they introduce updated Acrovyn® Solid Colors, the new Acrovyn by Design® Metallics Collection, and a new line of CSelect™ Disposable Curtains.
What are included in the new spring product line?

More Solid Colors — The Neutrals You Love with a Bang of Bold Where You Want It

CS is introducing 30 new colors to its popular Acrovyn by Design wall protection product line, offering a heightened level of design flexibility. Whether you're designing spaces for working, learning, or healing, CS's new line of neutrals and tinted neutrals/colors will propel your design throughout the space.
Create Movement with Shimmer Using the New Line of Metallic Finishes for Acrovyn

Metal has been popular for some time, with a look that's easy to covet but not so easy to work with due to the finish's cost and cleanability. Inspired by subtle surprises of shimmer in nature — a Japanese beetle's wings, for example — the new Acrovyn by Design Metallics Collection offers a way to emphasize brightness and introduce movement to a space, creating a distinctive design statement. The luxurious look checks all the boxes for durability, cleanability, and design flexibility, and opens the door to a variety of segments, including education, specialty retail, and hospitality.
"Building on the breadth and depth of our Acrovyn product line, CS's new line of solid colors and metallic finishes can transform a static space into one with movement," said Laura Gemperline, senior product designer. "This is where it gets really exciting. Our customers will start to see that we've organized the lines in such a way that they can really get to their solutions faster. We are working to make the designer's job easier, by creating cross-coordinated, integrated product lines."
New Line of Disposable Curtains, Designs Integrate with Exclusive CSelect Fabric Line

Knowing the limited aesthetic of disposable curtains in the market, CS designed a disposable that goes beyond the standard surgical blue and beige. CSelect Disposable Curtains are perfect for quick-change critical-care areas prone to high infection risk, and emergency areas in healthcare facilities. CS offers two patterns and two colorways for their traditional installation system and their OTRT (On the Right Track™) curtain installation system, all with the look of fabric curtains at a lower life-cycle cost. From the hallway, to the exam room, to the headwall, to the privacy curtains, CS continues to build out the coordinated interior products designers are looking for to create uninterrupted connectivity in their design.
Register for free:
https://www.c-sgroup.com/cshowroom
. Will also be made available on-demand.
For more information about CSLive, and upcoming and on-demand programming, please contact Kelly Winkler at
kwinkler@alphadogadv.com
or 717.517.9944 x107.
About Construction Specialties

Founded in 1948, Construction Specialties (CS) is a family-owned building products manufacturer that provides solutions to challenges that architects, designers, contractors, building owners, and facility managers face every day. Since inventing the first extruded louver, CS has become a global leader in Acrovyn® interior wall protection; impact-resistant doors; entrance flooring, including GridLine®; expansion joint covers; architectural louvers and grilles; sun controls; explosion and pressure relief vents; and cubicle curtains and tracks. Drawing upon extensive expertise to provide standard and custom, high-quality products — many of which are Cradle to Cradle CertifiedTM — CS products can be found in some of the world's most significant architecture. For more information about CS products and solutions, please visit
www.c-sgroup.com
.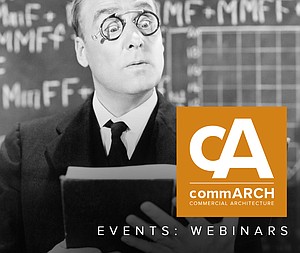 Webinar: Why don't construction workers wear safer helmets?
Join Mips (Multi-directional Impact Protection System) for a virtual 1-hour, on-the-record discussion on Tuesday, April 20 at 10 a.m. EST to discuss their unique helmet insert technology.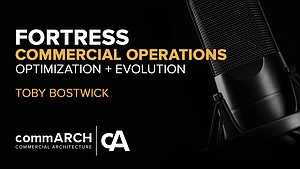 Evolving Operational Structure with Fortress Building Products' Toby Bostwick
As building product manufacturers have evolved so must their organizational structures. Fortress went from five separate business units that operated ...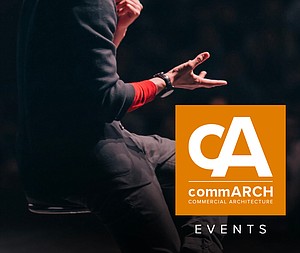 Webinar: Why don't construction workers wear safer helmets?
Join Mips (Multi-directional Impact Protection System) for a virtual 1-hour, on-the-record discussion on Tuesday, April 20 at 10 a.m. EST to discuss their unique helmet insert technology.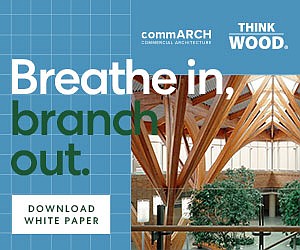 WHY DO WE FEEL BETTER WITH WOOD?
This commARCH White Paper focuses on how Wood shows psychological and physiological benefits, according to research.