April 02, 2021 - by commARCH
Send this article to a friend
Originally opened in 1926, Lakeside Elementary School located in Pittsburg, KS was built long before Federal Emergency Management Agency (FEMA) P-361 Safe Room Standards were adopted. Not only did the small and dated building need a safe room for students and staff to shelter during extreme weather, it was long overdue for a cafeteria overhaul to meet a growing population.
 
In response, the architecture firm Corner & Greer Associates combined two important spaces into one large and colorful addition that doubled as a tornado shelter. The result is a multi-use cafeteria that adds critical square footage, adds ADA accessible paths, and protects the lives of building occupants with the installation of a unique rolling door. 
What was the problem?

Lakeside Elementary School is just 30 miles away from the site of the deadliest tornado touchdown in American history. In 2011, an EF5 tornado tore through Joplin, MO, leaving an enormous stretch of devastation in its path. The tornado killed 158 people, injured 1,150 others, and caused a total of $2.8 billion in infrastructure damage.
As a result of this tragedy, along with increasing pressure from parents and staff to protect the community, Pittsburg School District set out to update its high school, middle school and four elementary schools to include safe rooms. As one of the district's most outdated schools, Lakeside Elementary required a significant addition to bring it up to FEMA P-361 standards and to provide much needed space for dining and food preparation.
"One of the biggest issues at Lakeside Elementary School was the distinct lack of a modern storm shelter or safe room," explained Aaron Hight, project manager, Crossland Construction. "Students and faculty were forced to shelter in the basement, which was dark and quite scary for young children."
The basement shelter was not the only issue. Continued population growth in the community surrounding Lakeside Elementary School meant that the cafeteria could no longer meet the daily needs of 300 hungry students. Plus, the school lacked a central gathering space for events, parent-teacher-association meetings, and community gatherings.
What were the solutions provided?

Architect Chad Greer of Corner & Greer Associates sought to address these problems with a multi-purpose space. "Classroom expansions and tornado-rated glass retrofit windows were not an option with this structure since it was such an old building and the classrooms wouldn't withstand the direct hit of a powerful tornado," explained Greer. "That's why we wanted to build a new space that could accommodate all building occupants in a central location during a weather emergency."
Early in the process, Greer designed a pre-cast double tee roof structure. Knowing that standard roof construction wouldn't be robust enough, he designed the structure so that the strong bond of the flange and the two webs are capable of withstanding high wind loads. This means the long span covered the full cafeteria without support columns. The construction allowed the cafeteria to be large enough to fit the entire school population while resilient enough to withstand tornadoes and extreme weather without the need for unsightly support columns and beams.
Greer was also adamant about including a bank of windows in the new space. This would allow natural light to permeate the cafeteria, saving on energy costs and adding much needed daylighting. Windows would also allow children to see the playground. However, the addition of windows required either tornado-rated glass or another solution to protect the cafeteria from flying projectiles during a tornado.
Greer turned to leading closure solution company CornellCookson for help. The company's StormDefender® Door is specifically designed to cover windows and openings in FEMA P-361 safe rooms.
"The sleek design of StormDefender allows it to be embedded directly into the infrastructure of the building, hiding in plain sight when not in use," Said Rick Williams, vice president of global sales, CornellCookson.
"But most importantly for this project, StormDefender is tested and certified to FEMA P-361 requirements, along with ICC500 standards. It's a true lifesaver in the face of extreme weather events like tornados and hurricanes."
This impressive specialty door also meets UL10B and UL1784 standards when equipped with a fire-rated smoke gasket – adding to its life safety credentials.
"While there were some space concerns regarding the large head unit and coil size of a rolling door, StormDefender features the smallest on the market so this was not a major issue during installation," said Hight. "The only thing we needed to move was lighting and electrical conduit," he added.
"This is a great example of where listening to building professionals helped with real world situations," added Williams. "By engineering a rolling door of this caliber with the smallest head unit on the market, StormDefender is able to be used in a larger variety of designs and projects."
In addition to StormDefender doors, P-361 rated hollow metal doors were specified throughout the space to protect the entrances for the school, kitchen and vestibule.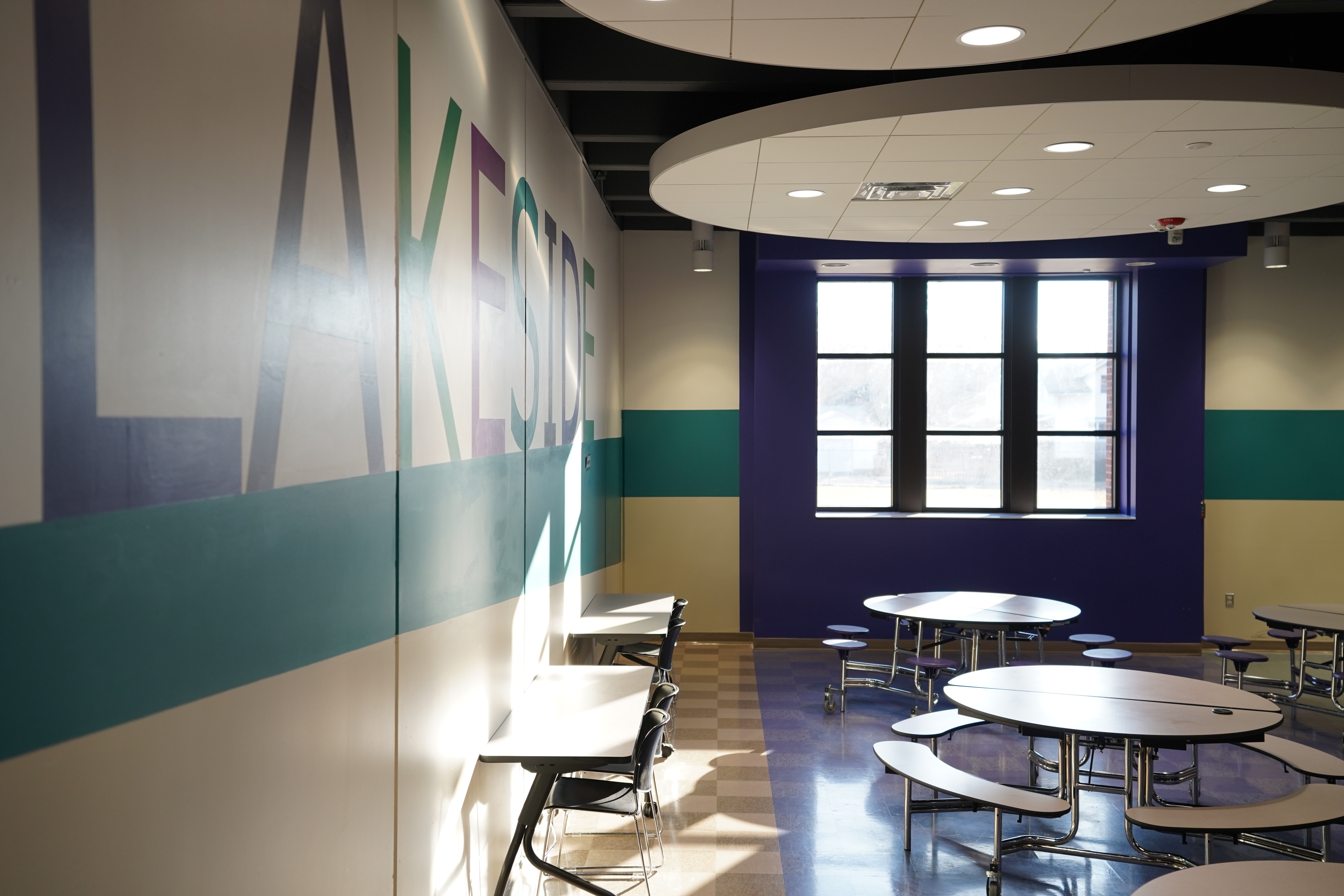 What were the results?

The new Lakeside Elementary School addition houses a bright and playful cafeteria for its students complete with a modern commercial kitchen. The exterior materials also blend in beautifully with the historic character of the original school building.
"School district administrators are very happy with how the new facility ties in the with existing building," added Greer. "Plus, the students love the design elements that showcase school pride and graphics in the space. Instead of four white walls, they have a visually interesting cafeteria and safe room that belongs to the school's identity."
"Parents have commented that they enjoy everything from the lighting to the design to the openness and even the flow of the new space," said Tom Stegman, chief operating officer of Pittsburg Community School District. "This has helped with anxiety surrounding extreme weather and is a comforting space for students and staff."
NOTE: The Lakeside addition was one of several projects completed for Pittsburg Schools. Safe room and STEM classroom additions were completed for Westside Elementary, Meadowlark Elementary and George Nettels Elementary, while renovations and additions to the High School and Middle School included a gymnasium and safe room.
Project Details
Name: 
Lakeside Elementary School
Location: 
Pittsburg, KS
Type: 
Elementary School (K-5)
Number of Students:
300
Size
: 6,813 Square Feet
Completed:
July 2019
Architect: 
Corner & Greer Associates
Design Group:
DRL Group
General Contractor: 
Crossland Construction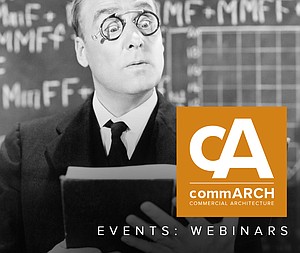 Webinar: Why don't construction workers wear safer helmets?
Join Mips (Multi-directional Impact Protection System) for a virtual 1-hour, on-the-record discussion on Tuesday, April 20 at 10 a.m. EST to discuss their unique helmet insert technology.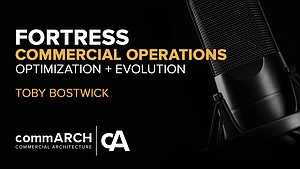 Evolving Operational Structure with Fortress Building Products' Toby Bostwick
As building product manufacturers have evolved so must their organizational structures. Fortress went from five separate business units that operated ...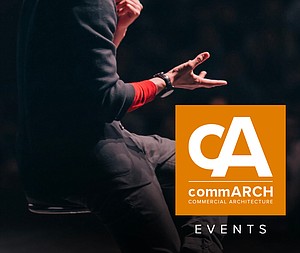 Webinar: Why don't construction workers wear safer helmets?
Join Mips (Multi-directional Impact Protection System) for a virtual 1-hour, on-the-record discussion on Tuesday, April 20 at 10 a.m. EST to discuss their unique helmet insert technology.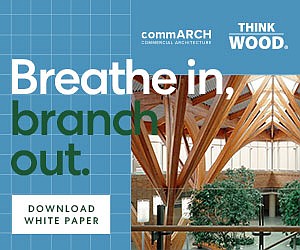 WHY DO WE FEEL BETTER WITH WOOD?
This commARCH White Paper focuses on how Wood shows psychological and physiological benefits, according to research.