April 02, 2021 - by commARCH
Send this article to a friend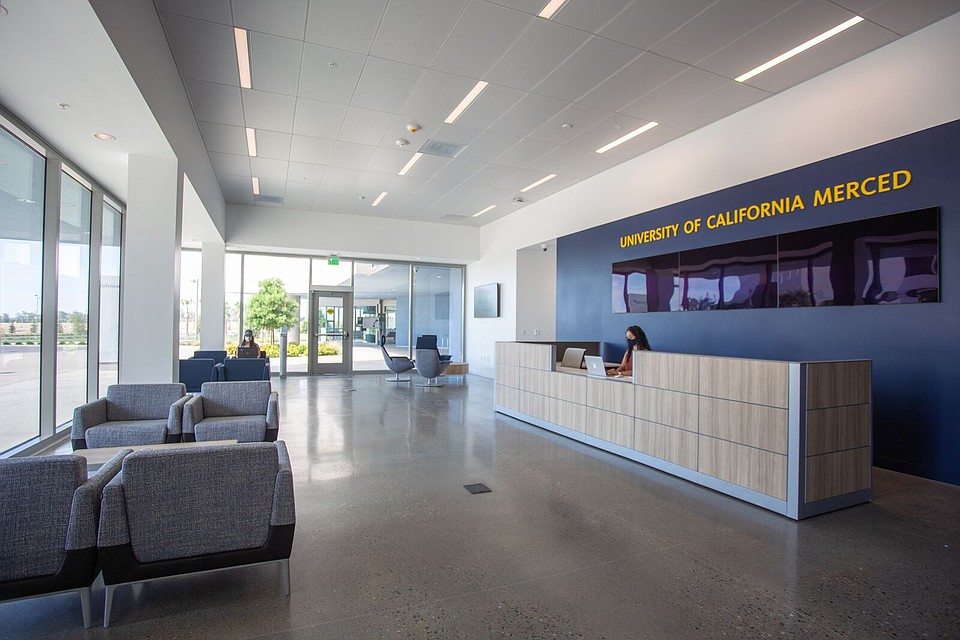 A significant new milestone was achieved over the summer of 2020 with the completion of the  $1.2-billion Merced 2020 Project at the University of California, Merced. The effort marks an extensive expansion of the campus's physical space and capacity. 
Where?

Merced, California.
What?

Described as the largest completed public-private partnership social infrastructure project in U.S. history, it will enable the UC to accommodate up to 10,000 students at its newest and fastest-growing campus.
Encompassed in the new facilities are student housing, classrooms, teaching and research spaces, student wellness and counseling facilities, administrative spaces, recreational spaces and a grand ballroom.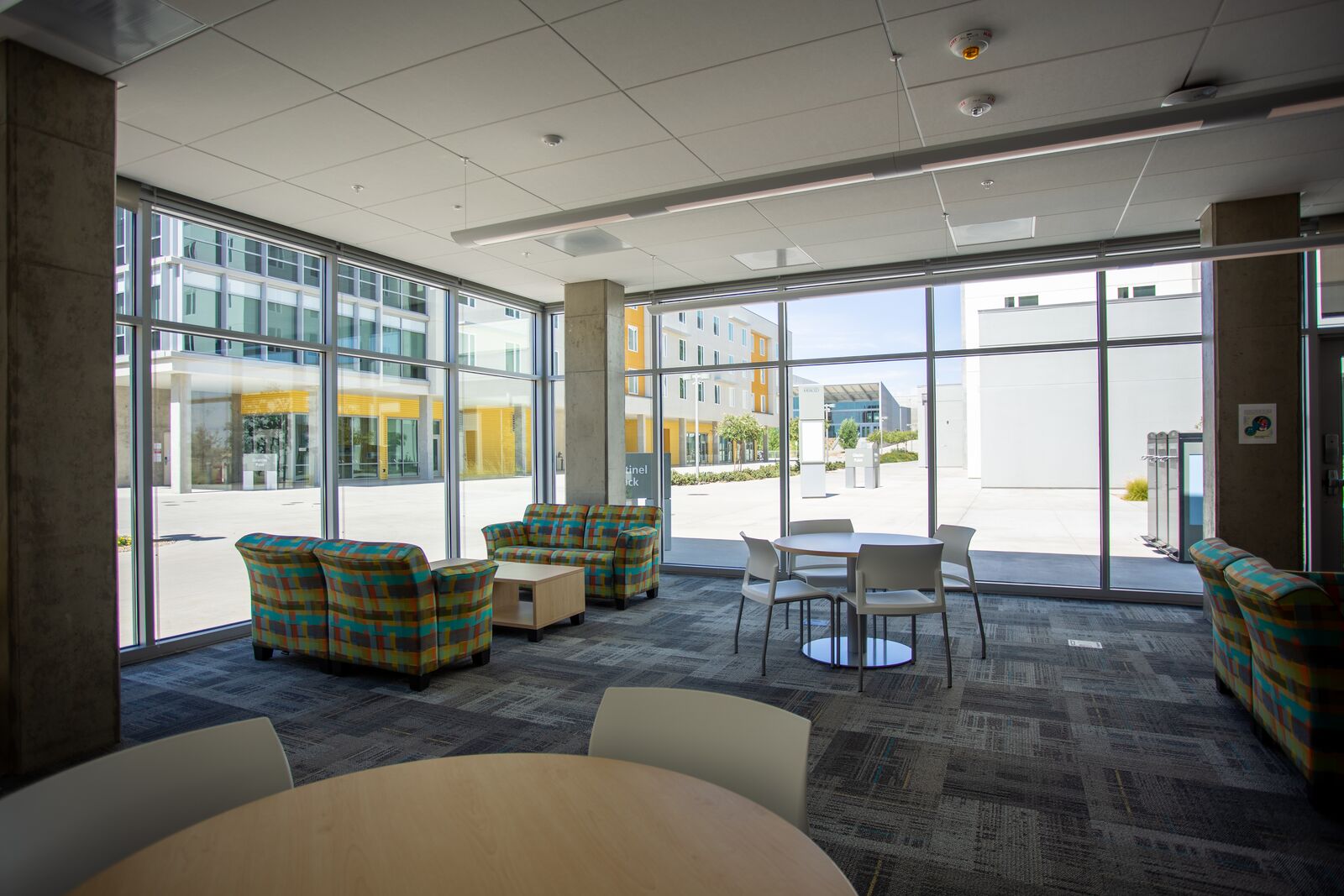 Who was involved?

The phase-three development team, operating as Plenary Properties Merced, was led by developer and equity provider Plenary Group in partnership with Webcor, lead campus planner Skidmore, Owings & Merrill LLP and Johnson Controls Inc., which led operations and maintenance.
To help ensure that the community benefited from the UC investment in Merced, the project team staffed 82 percent of the field labor with local San Joaquin Valley residents. Hundreds of apprentices worked a total of nearly 800,000 hours, while receiving training and experience to support lucrative careers in the construction industry.
Tangram has nurtured a long-term relationship with the university rooted in trust and exceptional customer experience. The relationship is also based on shared goals toward sustainability, youth empowerment and improving the local community in Merced.
Other members of the project team included:
Campus Planner: Skidmore Owings & Merrill Inc.
Research Laboratory Architect: Skidmore Owings & Merrill Inc.
Academic Classroom Architect: WRNS Studio
Student Life Facility Architect: HOK
Student Housing Architect: Page Southerland Page
Student Housing Architect: Mahlum Architects
Infrastructure and Engineering: Arup North America
This remarkable team persevered through floods, wildfires and a pandemic to bring the project to a successful completion.
What were the phases of the project?

The project occurred in three phases, starting in mid-July 2018, with the second phase finished in mid-2019. The recently completed third phase with a total of six buildings. 
What were the objectives?

Accommodate 10,000 students with topflight facilities
Support safety protocols during Covid-19 pandemic
What were the solutions?

The project addressed 1.2 million sq. ft. of space on the school's existing North Campus. A wide range of facilities included classrooms, lab, administration, student housing, dining facility, athletics and auditorium. In total, the project (all three phases) required deliveries from some 90 trucks. Brands sourced by Tangram included Steelcase, Turnstone, Coalesse, West Elm, National, Designtex and Arc Com to provide 1,400 workstations (including lab stations), 120 conference/huddle rooms and 25 different models of chairs.
What were the results?

Overall, the project delivered major enhancement and expansion of the school's scope and resources for its students. In addition, on-time completion supported significant improvement of UC Merced's response to the novel coronavirus pandemic by helping the university comply with social distancing requirements for students when they are on campus.
Project Scope

1.2 million sq. ft.
Project included classrooms, lab, administration, student housing, dining facility, athletics, auditorium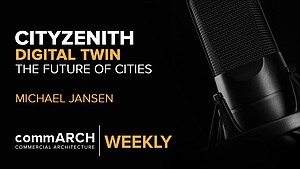 CityZenith's Michael Jansen on Digital Twin & the Future of the Urban Environment | commARCH Weekly 07/2020
In this episode, commARCH has a dialogue with Michael Jansen, Founder and CEO of CityZenith, to discuss the burgeoning landscape ...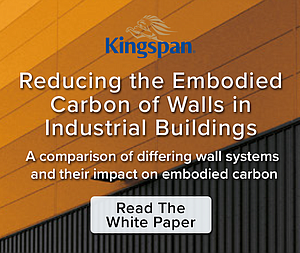 Reducing the Embodied Carbon of Walls in Industrial Buildings
Kingspan partnered with Kieran Timberlake to quantify how Kingspan can reduce embodied carbon in industrial buildings.