April 05, 2021 - by commARCH
Send this article to a friend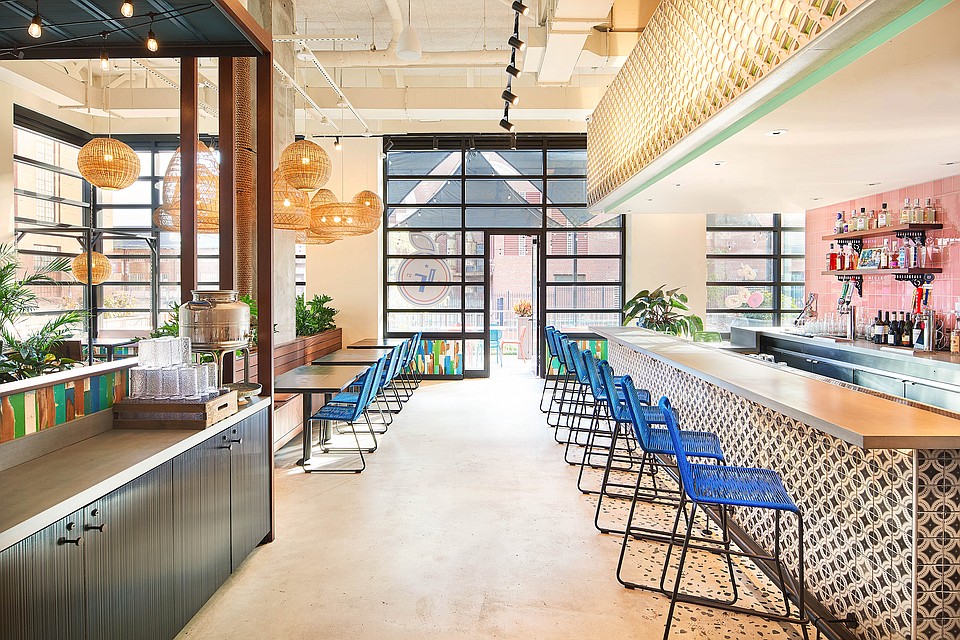 GrizForm Design Architects has once again showcased a project that blends culture with design with La Famosa. 
What? 
La Famosa is a restaurant destined to be the all-encompassing, one-stop-shop for travelers and locals alike. The fast-fine restaurant boasts Puerto Rican roots, a Latin-Caribbean twist, and the grit of the Capital City.
Where?

The Bower, Navy Yard at 1300 4th Street, Washington D.C.
What was the inspiration behind the design?

Serving all-day coffee, lunch, and dinner, La Famosa's design concept draws inspiration from Chef Joancarlo Parkhurst's strong sense of nostalgia for the "las casitas" that sprinkle the countryside of Puerto Rico. The casita reference is central to the space, housing a communal table "hut" that creates a natural flow throughout the restaurant for entering, ordering, seating or exiting. Extending a tribute to the vibrancy of Puerto Rico, the design team thoughtfully selected design features, materials, and finishes that lend a fun, slightly irreverent, but always inviting aesthetic.
What was done to bring the design to life?

Upon entering La Famosa, guests are greeted by the eatery's order station, outfitted with a grooved metal fascia and detailed 'letter board' menus displayed on a white subway-tiled wall. If not mesmerized by the extensive pastry and coffee offerings, patrons will find the space's Caribbean-flavored, leaf-patterned wallpaper of soft blues and pinks—juxtaposing the eye-catching green, blue, and orange color palette seen throughout—above the La Famosa menus.
Moving through the space, the restaurant's spirited bar, with seven, brightly colored bar stools, comes into full view. Breezeblocks light the concrete bar while the stenciled concrete floor pattern contrasts the space's finer finishes—such as pink glazed brick tile and warm textured wood flooring found throughout the designated dining area. Contributing to the Puerto Rican and Latin-Caribbean flare, an array of eye-catching colors such as royal blue, bright orange and energetic green are used for seating throughout the restaurant.
La Famosa's design elements are softened with greenery, exposed piping wrapped with Manilla rope, beautifully-woven rattan light fixtures floating above, and cozy swing seating in the window—alluding to sitting on the porch of a casita and embracing the sense of community and belonging.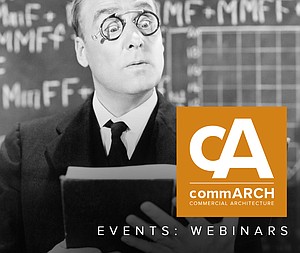 Digital Summit: Chicago Repositioning & Adaptive Reuse
Reviving ROI: Renovation and Repositioning for Maximum Returns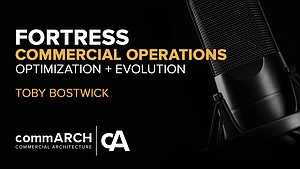 Evolving Operational Structure with Fortress Building Products' Toby Bostwick
As building product manufacturers have evolved so must their organizational structures. Fortress went from five separate business units that operated ...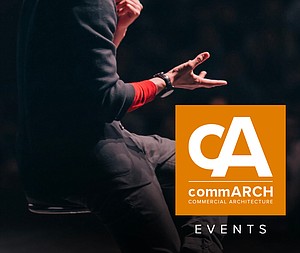 Digital Summit: Chicago Repositioning & Adaptive Reuse
Reviving ROI: Renovation and Repositioning for Maximum Returns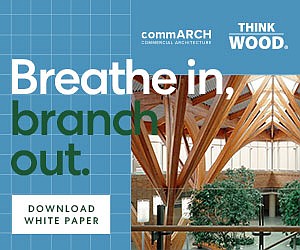 WHY DO WE FEEL BETTER WITH WOOD?
This commARCH White Paper focuses on how Wood shows psychological and physiological benefits, according to research.