April 12, 2021 - by commARCH
Send this article to a friend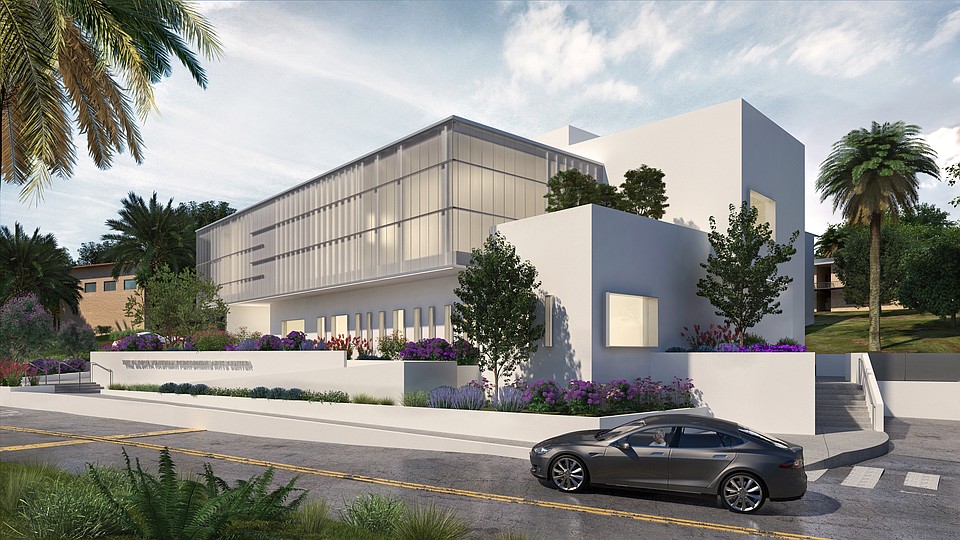 AUX Architecture recently announced that the Glorya Kaufman Performing Arts Center is just weeks away from finishing construction in Los Angeles. 
What?

The award-winning Glorya Kaufman Performing Arts Center at Vista Del Mar Child and Family Services is nearly complete after a major renovation and expansion of the non-profit's beloved 56-year-old temple. In addition to being the future home to Vista Del Mar's innovative therapeutic performing arts programs, the building will provide the city with a new 300-seat event venue. Construction is scheduled to be fully complete in mid-Spring 2021, with the center opening soon thereafter.
The renovation adds more than 3,000 square feet for a total building area of just over 10,000 square feet.
Who?

Design:
AUX Architecture
Construction:
Shawmut Design and Construction

What is the vision behind the design?

"This building is designed as a series of vignettes that express music and dance," says Brian Wickersham, Founding Partner and Design Director at AUX Architecture. "The main goal was to preserve as much of the existing structure as possible, because of the value of the large space, while transforming it into something new, visually. By wrapping the building in translucent polycarbonate we were able to maintain the main gathering space while also completely transforming the look of the building. Our hope is for this building to function as the heart for both the campus and community by enhancing not only the students' learning experiences but Vista Del Mar's visibility and relationship to its neighborhood."
What was used to make the design come to life?

In designing the building to be the "glowing" new center for the non-profit, AUX Architecture used a façade material that performs at a high level of durability and sustainability. Recyclable polycarbonate wraps around the existing building as an illuminated skin, harnessing natural light and insulating the building. Directly behind the façade, a series of rhythmic columns create an interplay of light and shadow. The Martha Graham dance piece "Lamentation" was an inspiration for screens inside and outside to create the sense of compression and expansion.
What is the significance of the building to the community?

As a multi-use performing arts center, the new building will accommodate dance, music, teaching, and theatrical productions. It is designed to draw neighbors to campus when hosting community events, showcasing the non-profit's mission to empower regional youth and families.
In addition to the kids and families who will benefit from the new center for years to come, some of the primary benefactors are children with autism and learning disabilities. The center will provide space for an innovative therapeutic arts program to use performing arts to teach kids a variety of subjects. Spaces are designed to be both inspiring and comforting, with a color palette of light tones, high acoustical performance, and flexible rooms to inspire creative learning models.
This project was made possible by a generous gift by Glorya Kaufman, whose contributions to the arts have benefited so many and will continue to do so for future generations. The Vista Del Mar Child and Family Services' Premiere Philanthropy Initiative is under the leadership of Vista Del Mar Chief Development and Marketing Officer Craig Prizant. "As our community contends with the pandemic, we're reminded of the enduring power of the arts to console, heal, create community and uplift lives," states Prizant. "In our brand-new performing arts center, Vista children and families will have every opportunity to make the journey from surviving to thriving as they participate in our cutting-edge therapeutic dance, music, theater and other programs. We're so grateful to visionary philanthropist Glorya Kaufman for investing in our children's futures. AUX has innovated the perfect space in which Vista families and the greater community will find joy as they root and rise by opening their minds and hearts."
In December 2020 the Glorya Kaufman Performing Arts Center received a 2020 AIA Design Award, and was named People's Choice winner during the virtual awards gala.
About Vista Del Mar

Vista Del Mar Child and Family Services
has cared for Los Angeles' most vulnerable children for over 100 years, providing a range of exceptional programs in education, mental health, autism, adoption, residential care, prevention and early intervention. Vista's programs are for children with social, emotional and behavioral challenges, wrapping love and support around the entire family and is today Los Angeles' most prominent resource for children of the Autism Spectrum. Vista Del Mar is a national role model in providing these specialized services and therapeutic treatment for children and is a Four Star Charity Navigator rated organization.
About the Glorya Kaufman Dance Foundation

In 2008, Ms. Glorya Kaufman established The
Glorya Kaufman Dance Foundation
, an organization rooted in her love for dance and her belief that dance is restorative to the mind, body and spirit of people. The mission of the Glorya Kaufman Dance Foundation is to ensure that future generations will be able to experience the joy of dancing, and to improve quality of life for individuals through movement and wellness.
About Shawmut Design and Construction

Shawmut Design and Construction
is a $1.5 billion national construction management firm with a reputation for completing extremely complex and logistically challenging projects for the most high-profile clients in the industry. As an ESOP (employee-owned) company, Shawmut has created a culture of ownership, proactive solution-making, and forward thinking. Eighty percent of its business comes from repeat clients, proving there is a strong focus on building lasting partnerships. Shawmut has offices located in Los Angeles, New York, Boston, Las Vegas, Miami, Chicago, and Irvine, CA. For more information, please visit www.shawmut.com.
About AUX Architecture

AUX Architecture
is an award-winning Los Angeles studio, led by Brian Wickersham, with international reach specializing in high-end residential, mixed-use, multifamily, and performance space projects. AUX, pronounced Ox, is rooted in Latin (auxiliarius: to aid), and in English connotes the port on your devices that runs the newest and future gadgets. These multiple definitions offer a sense of partnered utility. AUX is dedicated to the thorough investigation of functionality, spatial qualities, and materiality in the built environment. Founded in 2008, the firm's current projects include two performing arts centers, an art gallery, an award-winning multi-family townhouse and numerous high-end residential projects.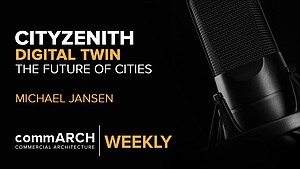 CityZenith's Michael Jansen on Digital Twin & the Future of the Urban Environment | commARCH Weekly 07/2020
In this episode, commARCH has a dialogue with Michael Jansen, Founder and CEO of CityZenith, to discuss the burgeoning landscape ...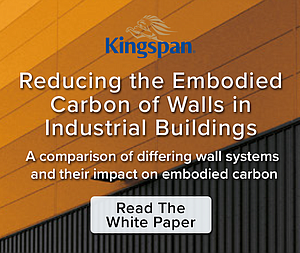 Reducing the Embodied Carbon of Walls in Industrial Buildings
Kingspan partnered with Kieran Timberlake to quantify how Kingspan can reduce embodied carbon in industrial buildings.