CEUs
On-Demand Webinar: FEVE Architectural Coatings
High Performance Coatings for Expansive, Sustainable Design
April 14, 2021 - by commARCH
Send this article to a friend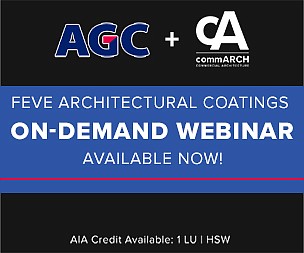 Overview:

In this one-hour course, we will discover the strengths and advantages of FEVE fluoropolymer topcoats. We will evaluate coating performance tests including accelerated weathering and real-time weathering and what the implications are for the life of different coatings.
Learning Objectives:  
Define FEVE coating technology, history, and unique weatherability properties as well as its ease of application in the architectural market
Discuss the importance of the form of coatings including color, finish, and gloss range
Discover the function of a fluoropolymer coating in terms of performance, substrates, and types
Describe the sustainability and environmental impact of long-life coatings

Presenter:

Winn Darden is the Business Manager for LUMIFLON® fluoropolymer resins for North America.  He has more than 30 years of experience in sales and marketing of coating raw materials and specialty coatings.  He's given presentations on paints and coatings for organizations like NACE and the Society for Protective Coatings (SSPC).  Winn holds 12 US Patents.  He graduated from the University of Texas at Austin with a BS in Chemistry and an MBA.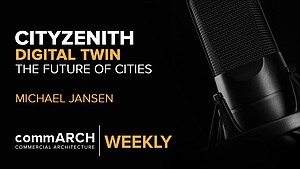 CityZenith's Michael Jansen on Digital Twin & the Future of the Urban Environment | commARCH Weekly 07/2020
In this episode, commARCH has a dialogue with Michael Jansen, Founder and CEO of CityZenith, to discuss the burgeoning landscape ...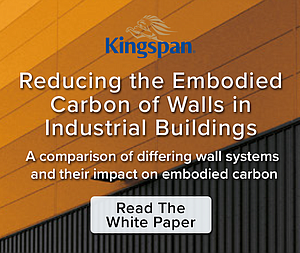 Reducing the Embodied Carbon of Walls in Industrial Buildings
Kingspan partnered with Kieran Timberlake to quantify how Kingspan can reduce embodied carbon in industrial buildings.