April 16, 2021 - by commARCH
Send this article to a friend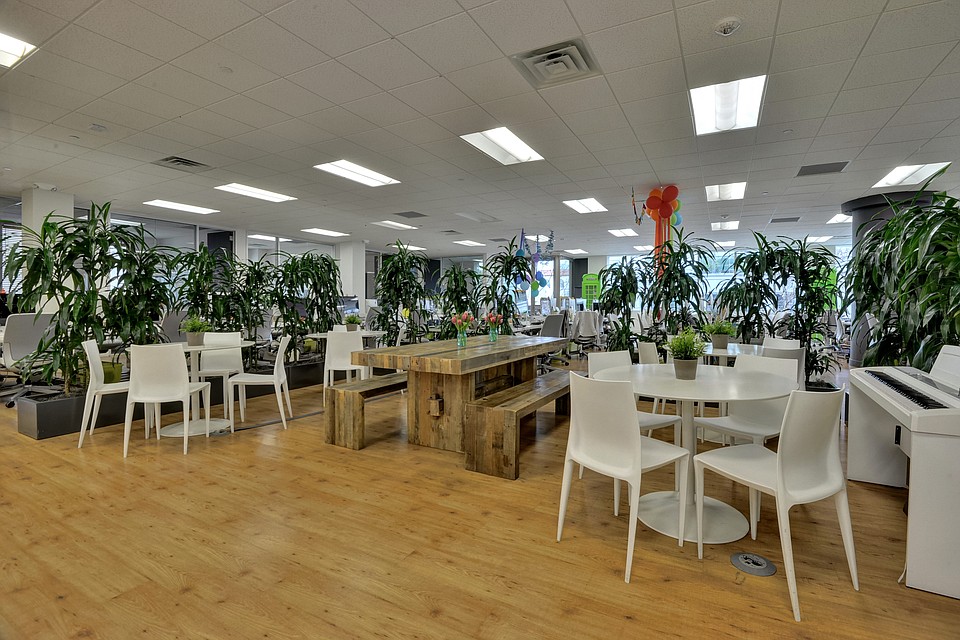 For the remodel of the Palo Alto headquarters of the renowned tech and home company Houzz, Palo Alto-based firm Maydan Architects was tapped for their expertise in ultra-modern architecture and design to complete an extensive interior renovation.
Located on the second floor of a three-story sleek glass and steel building, the 9,975 square-foot office space features glass walls overlooking the busy streets of downtown Palo Alto. Working with General Contractor Guy Barron, the design team at Maydan Architects reconfigured the layout of the office to fit the needs of the swiftly-growing company and devised playful, creative methods of reflecting the distinct company culture throughout the interiors.
What was Maydan Architects' role in the project?

For the project, Maydan Architects was tasked with designing an open-concept work area that could easily accommodate additional desks for new hires, as well as private rooms for meetings and calls. The team dedicatedly and resourcefully worked with a very tight timeline as they sought to meet and exceed all of their goals with impeccable efficiency.
Who?

Design:
Maydan Architects
Contractor: Guy Barron
What was the inspiration behind the design?

Drawing inspiration from the Houzz website, which enables users to search for inspiration by category, Maydan Architects aligned each of the meeting rooms with categories that exist on Houzz.
How did the design come to life?

The rooms are designed to appear as rooms in a house: a living room, media room, playroom, library, kid's room, pool room, backyard patio, walk-in closet, and even a bathroom. The bathroom-themed meeting room includes a sink and vanity, and even a real toilet (brand-new and non-functioning), and is so convincing that guests often mistake it for a real restroom. Maydan Architects created a warm and modern aesthetic throughout each space with a neutral color palette of gray shades, punctuated with pops of bright green in reference to the Houzz logo.
An additional objective for the Maydan Architects team was to implement a design that would emulate the values and culture of Houzz. For example, the main entry features a floating staircase alongside a gallery wall of employee photos, underscoring the client's desire to maintain a familial feeling amongst the staff. A central message board enables employees to stay connected in the midst of a busy day by posting notices, reminders, and birthday messages to one another. In keeping with the company's human-centered approach and desire to provide fun and welcoming spaces, the design team also incorporated hang-out rooms for socializing and relaxation.
All interior furniture was purchased directly through the Houzz marketplace, which had just launched, and has since grown exponentially. Out-of-use phone booths were imported from England and painted "Houzz green" and repurposed as enclosed areas for employees to take phone calls in a quiet setting. The team endeavored to bring the outdoors in, incorporating biophilic elements such as rows of planters that serve as partitions between the cafeteria and the open workspace, and a living wall with an edible section, where employees can pick fresh mint leaves and other herbs for their meals. A swing hanging next to the cafeteria mimics the feeling of an outdoor park and offers employees a playful spot to decompress.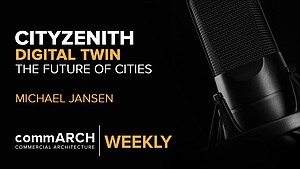 CityZenith's Michael Jansen on Digital Twin & the Future of the Urban Environment | commARCH Weekly 07/2020
In this episode, commARCH has a dialogue with Michael Jansen, Founder and CEO of CityZenith, to discuss the burgeoning landscape ...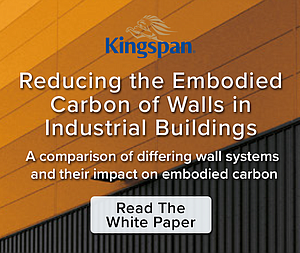 Reducing the Embodied Carbon of Walls in Industrial Buildings
Kingspan partnered with Kieran Timberlake to quantify how Kingspan can reduce embodied carbon in industrial buildings.