April 19, 2021 - by commARCH
Send this article to a friend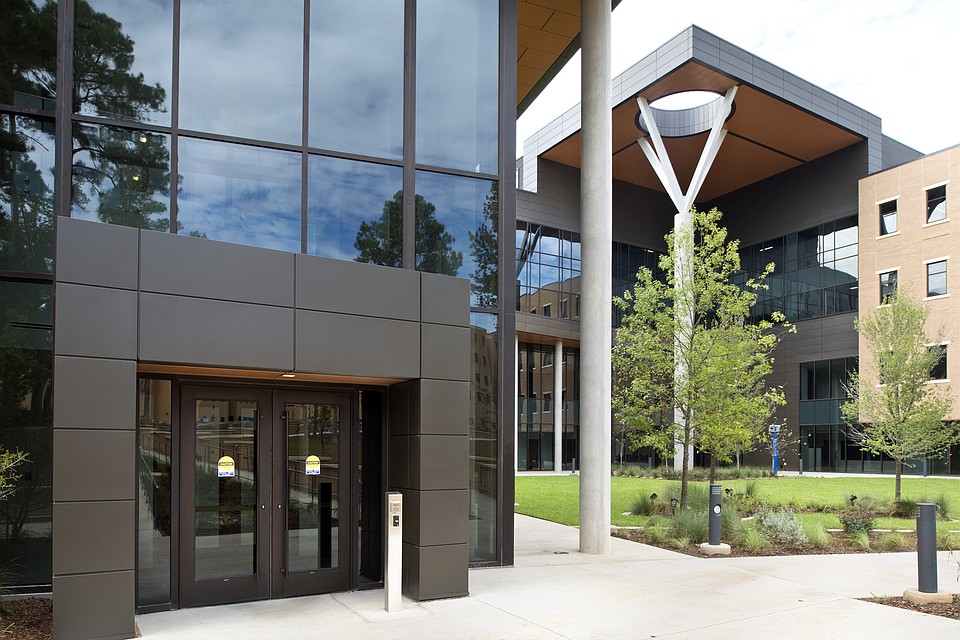 The right team leadership can make all the difference on any project. The University of Texas at Tyler created plans to add a STEM and business building to its expanding campus to attract students from across the country. The original specification called for aluminum composite material (ACM) to match metal wall panels on the College of Pharmacy Building. Cost savings, design options and speed of installation were brought to the table by changing to Shadow Series wall panels from Dri-Design.
Holland, Michigan.
Who?

Construction:
Baker Triangle
Architecture:
SmithGroup
Metal Wall Panels:
Dri-Design
Why was the Shadow Series chosen for the project?

"We were involved in the early bidding process, and we worked with the general contractor and architect to switch from ACM to Dri-Design," says Preston Pressley, Vice President of Business Development and Marketing with Baker Triangle, Mesquite, Texas. "We have worked with Dri-Design many times, so we know the impact the panels can have on a project."
Baker Triangle installed 44,990 square feet of 0.80-inch Shadow Series panels in a Dark Bronze Mica color along with an Inspire wood grain pattern for the soffit. Pressley notes the Wood Grain print mimics the aesthetic of wood but with the durability of metal.
Shadow Series panels add depth and definition to any architectural design. Individual panels can be manufactured at varying depths to create texture or a dynamic variation in patterns while keeping the substrate and weather barrier in the same plane. All Dri-Design wall panels have true dry joints with no gaskets or sealants. The panels are single-skin and are not composites. They are available in any color, with Fluoropolymer-based paints for long-lasting finish durability. Finishers use a 100% air capture system to destroy the VOCs produced, so there is no adverse environmental impact.
Why is the project significant?

The architects at SmithGroup, Dallas, recognized the significance of this project for the campus and the need for a façade with a bold statement. "The university is in a transitional time as it is setting goals for growth," says Randall Daniel, Design Architect with the firm. "This project is very significant for the campus as it strives to become more well-known on a larger scale."
"With the business school expansion, this is the largest of the University of Texas' six colleges. The addition sets the university up for great growth. The metal wall panels stand out on the traditional campus, reflecting the investment being made in students' future," says Brad Zeeff, President of Dri-Design.
Key Aspects

The architect selected metal for the STEM building to accent the existing College of Pharmacy building, while also complementing the masonry buildings on campus. Daniel adds: "Metal was used to create some of the most iconic moments of the building. The panels add texture and a subtle play of light and shadow to the façade, which are significant components of the overall design."
The building is a 140,000 square-foot, 4-story facility for the university's science, technology, engineering, math and business programs. It houses the Soules College of Business and has a 135-seat auditorium, classrooms, labs, faculty offices, dean's suites and study areas.
For more information about the Dri-Design® Wall Panel System, call 616-355-2970 or visit
www.dri-design.com
.
About Dri-Design

Dri-Design was founded in 1995 to solve significant problems with traditional metal panel systems—delamination, staining because of the effects of weather on joints and gaskets, a lack of color and texture options, the rising cost of production and inefficient installation practices. Advanced engineering and technology brought about the Dri-Design® Wall Panel System. The panels can be installed over commercial-grade Tyvek onto plywood, or they can be used as the most sophisticated outboard insulation pressure-equalized rainscreen. The 100% recyclable panels can be manufactured from a variety of materials, including zinc, copper, stainless steel, and painted and anodized aluminum. Panels are available in any fluoropolymer paint color and are sized and detailed to meet the specific requirements of each project. Unique profiles include: Shadow, Tapered, Perforated, Embossed, Textured, Imaging Technology and Inspire. These options create angles, textures, depth, images and performance that cannot be matched. The Dri-Design® Wall Panel System is Dade County and AAMA 508-07 approved.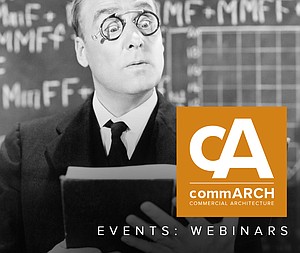 Digital Summit: Chicago Repositioning & Adaptive Reuse
Reviving ROI: Renovation and Repositioning for Maximum Returns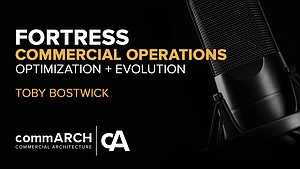 Evolving Operational Structure with Fortress Building Products' Toby Bostwick
As building product manufacturers have evolved so must their organizational structures. Fortress went from five separate business units that operated ...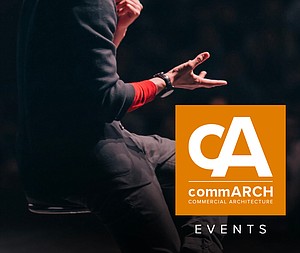 Digital Summit: Chicago Repositioning & Adaptive Reuse
Reviving ROI: Renovation and Repositioning for Maximum Returns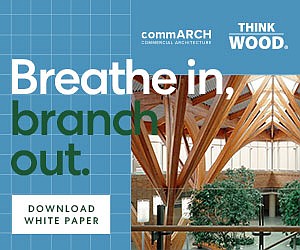 WHY DO WE FEEL BETTER WITH WOOD?
This commARCH White Paper focuses on how Wood shows psychological and physiological benefits, according to research.